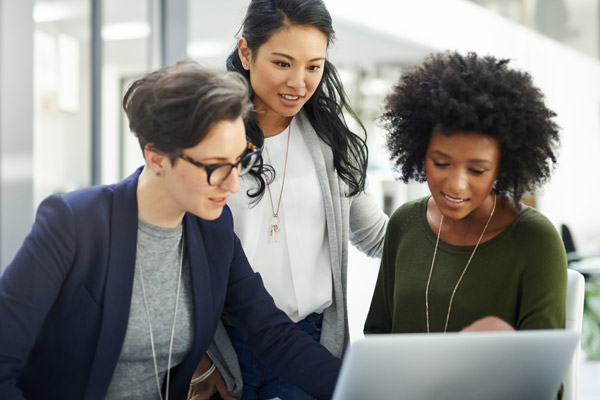 October 29, 2015 | Purdue University Global
Introduction
Many of us have seen the 1952 movie Cheaper by the Dozen about an efficiency expert by the name of Frank Gilbreth and his rather large family of 12 children. Few, however, know about the contributions to management of his wife, Lillian Moller Gilbreth.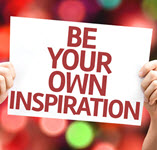 Early Work
Frank Gilbreth was a construction contractor with a passion for determining the "one best way" to perform work tasks. He had several inventions that revolutionized bricklaying, increasing production and reducing worker fatigue. His first attempt at documenting his work was the book Field System, in which he developed complete job descriptions for every position in his company. Even before the couple was married in 1904, Lillian had started editing Field System. And so began their life of collaboration, which included several books and journal articles related to improved methods in the construction industry and eventually other industries as well. Their work was later recognized by Frederick W. Taylor, the author of Scientific Management. The Gilbreths became close friends of Taylor, and ambassadors for Scientific Management.
Lillian's primary area of study was psychology. She originally completed her academic requirements for a PhD in psychology at the University of California - Berkley. But she was denied her degree due to a residency requirement. The Gilbreths were living on the East Coast at the time, and with the growing family, residence at Berkley was just not possible. She completed her dissertation anyway, and it was published as series of articles in the Industrial Engineering Magazine under the name of "L. Gilbreth," as the magazine would probably not have knowingly accepted articles written by a woman. The title of the dissertation was The Psychology of Management. This was the first time that anyone had linked psychological principles to the management discipline. The dissertation was ultimately accepted by Brown University and Lillian was awarded her PhD in 1915. It should be noted that in all of the Gilbreths' collaborations, Lillian was identified with her first initial rather than her full name.
As a tool for analyzing motions, the Gilbreths developed a process using motion picture technology and processes known as the cyclograph and chronophotography. These allowed them to break down each task into basic motions. In doing so, they were able to reduce motions, increasing production, while at the same time reducing fatigue on the part of the operator. Their devotion to studying motions rather than time resulted in a break with the followers of Taylor. They subsequently went out on their own, developing their own consulting practice, mostly in Europe.
Lillian on Her Own
Frank died unexpectedly in 1924 as he was preparing to leave for a lecture tour in Europe. While this is where the story ended in Cheaper by the Dozen, it was really the start of Lillian's career, on her own. She went to Europe and completed Frank's lecture tour herself. This was groundbreaking because women were not usually seen as contributors to scientific and engineering conferences.
When Lillian arrived home, she was greeted with cancellation notices from all of their consulting clients. They could not conceive how she, being a woman, could possibly provide consulting expertise to their operations. She still had her large family to support, so initially, she set up Scientific Management Training classes in her home. One of these sessions was attended by a manager from Macy's. This ultimately led to a 3-year unpaid association with Macy's.
At Macy's, Lillian created a database of job descriptions for all the store's positions. These included knowledge, skills, and abilities required to be successful in the positions. This information was published to jobseekers and those within the company seeking to change jobs so that candidates could better decide whether they were qualified. Additionally, she was able to go into the sales floors, referred to as the "Adamless Eden," and work with the predominantly female workforce to find productivity improvements while reducing employee fatigue. She was able to win the support of the workers for her recommendations by articulating how they would benefit from increased productivity.
After Macy's, Lillian was able to get back into paid consulting work. She went to Johnson & Johnson, where she conducted some of the first marketing research studies related to products that were used exclusively by females. She also did consulting work for Brooklyn Union Gas Company and General Electric where she developed new, more productive kitchen layouts and invented several labor-saving devices, including the foot-pedal trash can, the electric mixer, and moveable shelves for refrigerators.
Lillian remained productive throughout her life, living to age 94. Her long list of firsts included the following:
First female member of the Society of Industrial Engineers
First female member of the American Society of Mechanical Engineers
First female to receive an Honorary Master of Engineering Degree
First female professor of management at Purdue University
While she never called herself a feminist, Lillian Gilbreth supported women in her work and activities. This included serving on presidential committees on women's issues for six U.S. presidents.
Conclusion
As noted in a recent journal article by Gibson, Clayton, Deem, Einstein, and Henry (2015), Lillian Gilbreth's accomplishments could be characterized in two different ways: prior to Frank's death, Lillian was successful in spite of the fact that she was a woman; after Frank's death, she was successful because she was a woman.
If you you'd like to read more about Lillian Gilbreth's contribution to management thought, see: Gibson, J., Clayton, R., Deem, J., Epstein, J. & Henry, E. (2015). Viewing the work of Lillian M. Gilbreth through the lens of critical biography. Journal of Management History. 21(3).