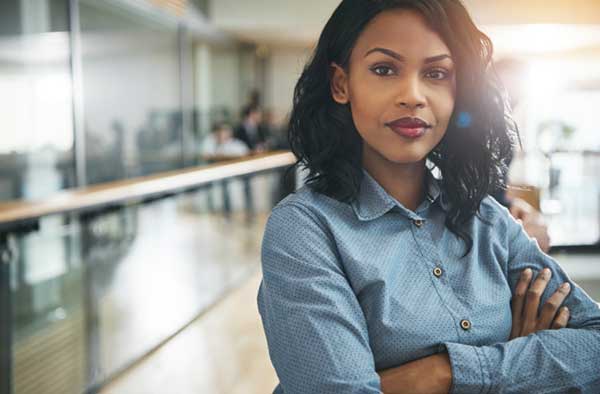 April 20, 2018 | Purdue Global
|
Updated July 15, 2022
It's an exciting time for women in business. The 2021 Annual Report by the National Women's Business Council found:
Women own 37.6% of all businesses in the United States—that's more than 11.6 billion companies.
Most women business owners—76.9%—are over the age of 35.
Women-owned businesses generate more than $1,576 billion in revenue annually.
Women business owners are well-represented in both urban and rural areas: 38.4% of urban and 34.9% of rural businesses.
More than two-thirds of women-owned businesses—67.7%—are in five industries: services; health care and social assistance; professional, scientific, and technical services; retail trade; and administrative and support and waste management and remediation services.
Across diverse industries, women are making a more significant mark on business and the economy than ever before. If you want to be the next woman leader in business or start your own company, bookmark these resources for women in business.
Financial Aid and Scholarships for Women Studying Business
Many scholarship options are available to women who are interested in studying business. Start with the federal financial aid programs, and then investigate the dozens of scholarships out there. A few to look into include:
Funding and Grants for Women in Business
Whether you have an amazing business idea and are ready to get to work, or you need funding for your current business, grants and funding options abound.
Professional Associations for Women in Business
Want to network with other women in business? Looking for educational events? Consider joining a professional association to gain valuable new relationships and increase your knowledge.
Business Programs for Women
From mentorship to consulting, training to formulating a business plan, numerous business programs and training centers around the country offer help. Many are free.
Policy Organizations for Women in Business
Stay up to date on the latest issues affecting women in business policy in national and local governments. Get in touch with these organizations to work toward positive change.
National Women's Business Council: Women in business can read the latest news and updates from this nonpartisan, federal advisory council. Followers can stay in touch and submit feedback through social media.
United States Department of Labor Women's Bureau: This national organization has regional offices throughout the country and is focused on promoting standards and policies to promote the welfare of working women.
Women Impacting Public Policy: This national nonpartisan organization advocates on behalf of women entrepreneurs through federal legislation.
Earn a Business Degree Online
The School of Business and Information Technology at Purdue Global offers exemplary education for current and future business leaders. The online business and IT programs give working adults the freedom and flexibility to learn on their own time, wherever they are. If you're interested in studying business, learn more about Purdue Global's online business programs.
---
Your Path to Success Begins Here
Learn more about online programs at Purdue Global and download our program guide.
Request Information