Additional Resources for Military Students
To evaluate whether Purdue Global is the right educational institution for you, we have provided you with additional information about us. We recommend that you review the Purdue Global website, where you can find our annual Academic Report, as well as the Purdue Global Catalog to learn more. You can also explore additional military-related resources.

Military Community News and Events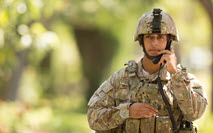 Learn what's going on with Purdue Global and the military community.
Learn More »
Getting Involved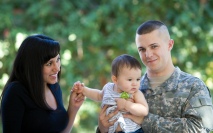 Check out associations and organizations supporting military families and veterans.
Learn More »
Educational Resources
Note: These links are provided as a convenience to military members and are not intended to imply any endorsement by Purdue Global.
The Veterans Association GI Bill–this site can help you determine what your veteran educational benefits include.
MyCAA–Military Spouse Education Program was designed to provide military spouses educational benefits. Purdue Global does participate in the MyCAA program.
DANTES–A Department of Defense agency that supports military education through various means including helping members earn credit toward their degrees through the testing of experiential learning.
GoArmyEd–Go Army Ed provides a wide range of information about Army education programs as well as an online tool to apply for tuition assistance.
The AI Portal–The Air Force Portal is the place Airmen can learn about education programs and is also an online tool used to apply for tuition assistance. Purdue Global is happy to participate in the AU-ABC (Bachelor's Completion Programs) and the GEM (General Education Mobile) program, which helps Airmen complete the college courses needed to earn their CCAF associate's degree.
Executive Order 13607
Purdue Global (formerly Kaplan University) is a signatory of the DoD Memorandum of Understanding that supports and governs the quality of services provided to veteran students and their spouses. Click here to see a list of services provided by the government as a result of the MOU.