Take a Career Assessment
Discover your work interests and use them to chart your ideal career path.
Take the Next Step in Your Career With
the Center for Career Advancement
The Purdue Global Center for Career Advancement Works for You
Personalized and Proactive
We'll help you capitalize on your education, skills, and abilities to take the best next step in your career.* And, because each student and situation is different, our individualized approach will target your unique needs.
Career-Related Touchpoints
We don't just wait for you to come to us. We come to you. The Center for Career Advancement partners with Purdue Global deans and faculty to incorporate career planning directly into the classroom. With "career-related touchpoints" specific to your program of study, you'll get targeted career information every step of the way.
96%
Students who felt more confident in their job search based on the career information shared
99%
Students who believed the career presentation was helpful
96%
Students who thought the presenter was knowledgeable on career information
Source: 2019–2020 Purdue Global Center for Career Advancement Survey; reflects survey responses of those who attended classroom presentations, with 1,105 responses.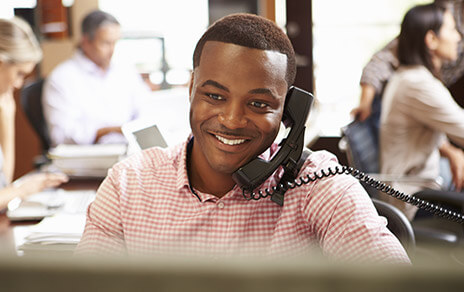 Employer Spotlights: Get the Inside Scoop on What Employers Want
We bring the employers to you. Learn about potential employers and what they are looking for. In these online spotlights, employers will tell you about their openings and culture and how to apply for jobs, as well as answer your questions.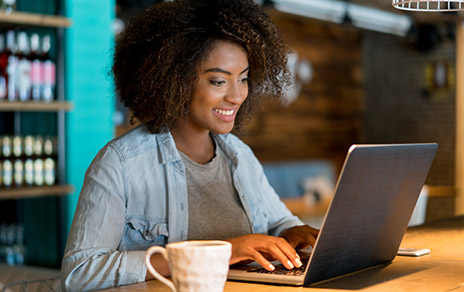 CareerNetwork Works for You 24/7
With anytime access to the CareerNetwork platform, you can find your next opportunity on your schedule.
Search and apply for jobs.
Request a resume review.
Explore career-related resources.
Post questions to the online community about careers and job searches.
Request to have your social media profiles reviewed before starting a job search.
Watch archived employer spotlights you weren't able to attend.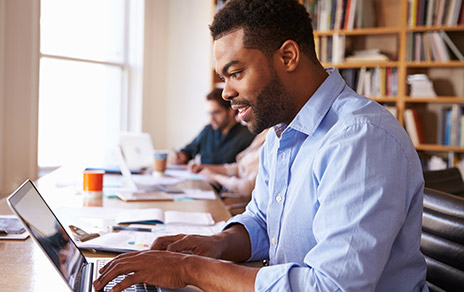 We Don't Wait for You to Ask for Help
You're busy with school, work, and life. We get it. And, we've got you covered. As you approach graduation, we will:
Reach out to you for 1:1 conversations about your current job, your future plans, and how your new degree can expand your opportunities
Review your Skills Report with you
Work with you to best articulate your skills and strengths to a new or existing employer
Partner with you on your job search—sharing leads, checking in, and helping you stay on track to reach your goals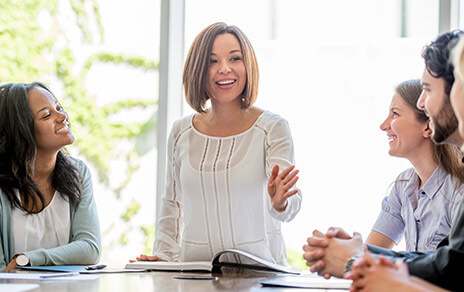 Are You an Employer? Recruit Top Talent With Purdue Global.
Make Purdue Global your direct connection to qualified candidates. Our dedicated team of career specialists can assist in sourcing students and graduates with the right credentials, skills, and attributes for your organization. We partner with employers to:
Identify talent for your openings
Highlight your organization to students and alumni whose programs of study best map to your organization
Host interactive sessions to build brand awareness and share your career opportunities

To create a customized, streamlined partnership that meets your recruitment needs, contact us at CareerServices@PurdueGlobal.edu.
Employment Rates Surpass National Average
Purdue Global graduates outperform the competition when it comes to career outcomes.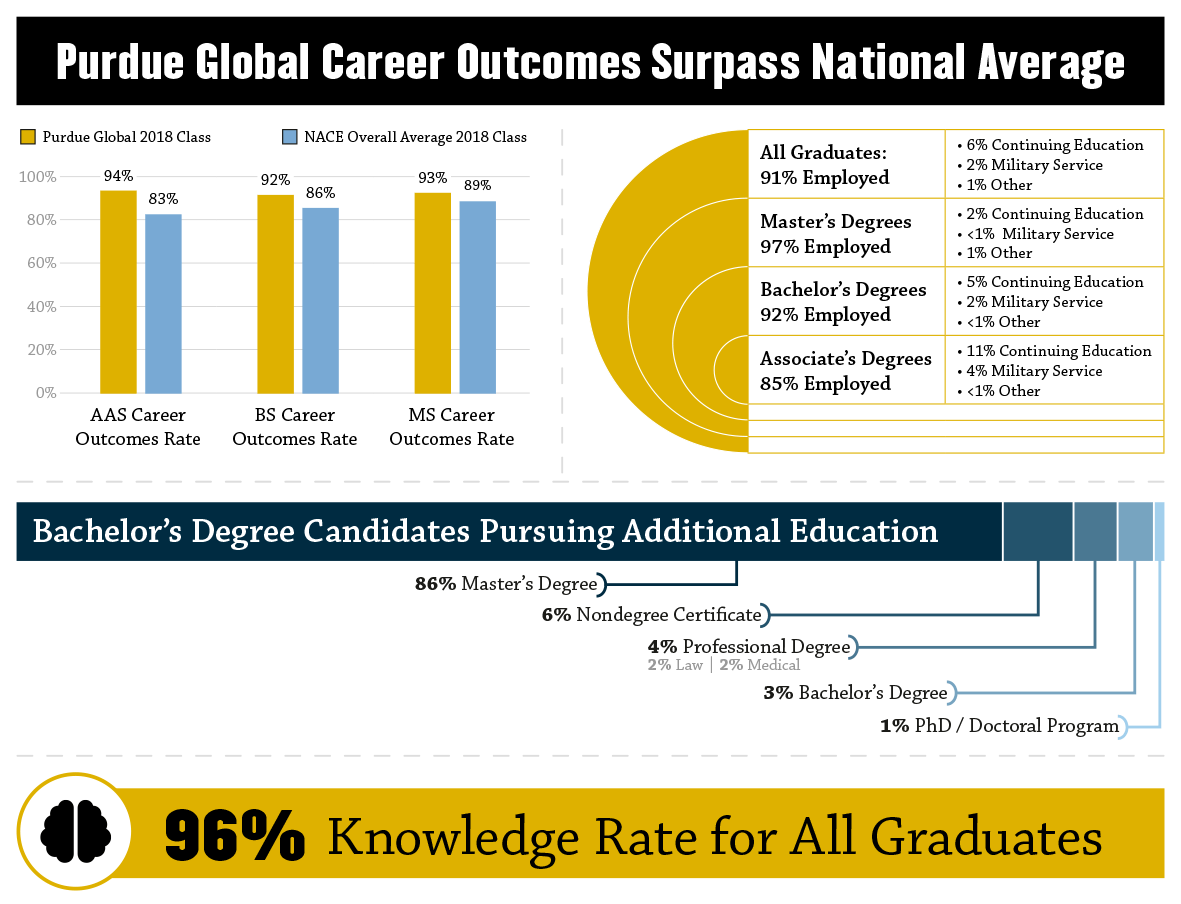 Source: National Association of Colleges and Employers, 2018 and 2019. "First Destinations for the College Class of 2017 and 2018: Findings and Analysis." Note: Purdue Global data are based on its submission to the 2018 NACE First Destination survey; "Career Outcomes Rate" is not the same as an "employment rate"—it includes graduates who are: (1) employed (whether full or part time); (2) participating in a program of voluntary service, (3) serving in the U.S. Armed Forces, or (4) enrolled in a program of continuing education. This rate may also include graduates employed in jobs unrelated to their degree or who were employed while attending Purdue Global. "Knowledge Rate" depicts the percent of graduates for whom a career outcomes destination is known. For further information on the "Career Outcomes Rate" or the "Knowledge Rate," contact the Purdue Global Center for Career Advancement at careerservices@purdueglobal.edu. All figures are rounded to the nearest whole percentage point and include data prior to the March 2018 purchase of Kaplan University by Purdue University and subsequent creation of Purdue University Global.
Source: Unless otherwise noted, data are from the Purdue Global Office of Reporting and Analysis, 2018–2019 academic year.