Student Life
Purdue Global Student Life organizations offer you the opportunity to connect with students who have similar interests, bolster your resume, and find a support system.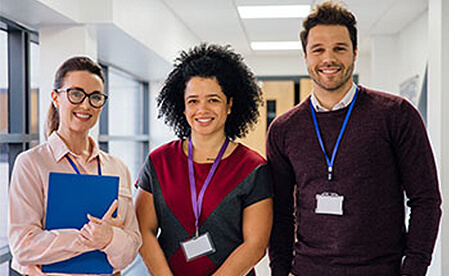 Our Student Organizations
Engage with your area of study outside of the classroom with 25+ student clubs, professional organizations, and honor societies.
Why Join a Student Organization?
Network with students and faculty.
Develop your leadership skills.
Boost your resume.
Build a community of supportive, like-minded students.
Enhance your classroom experience.
Student Advisory Board
Get an overview of the Student Advisory Board and how it benefits Purdue Global students.
View Student Advisory Board
What Students Say About Student Life
My favorite part of being involved with the Student Advisory Board is being able to connect with other students at Purdue Global who have the same desire to be a part of something bigger and want to make a difference. I also enjoy having the opportunity to gain leadership experience as a student, which is something that I will be able to take with me when I graduate.
Being enrolled in an online institution, we have been granted a fantastic opportunity to engage with many individuals who each bring their own experiences, knowledge, and perspectives to the table. Student Life provides students with endless opportunities for this engagement surrounding multiple topics of interest, allowing us to learn from one another and grow together. I am proud to be a Purdue Global student!
Students should join Student Life to experience all that the educational community has to offer, such as resources for class projects and the opportunity to network with students and alumni in planning for their future careers.
NOTES AND CONDITIONS
*This testimonial was obtained by Purdue University Global. The views and opinions expressed are those of the individual; student experiences may vary.