Credit for Work and Life Experience
Enroll in a College Credit for Work Experience Course and You Could Save an Average of More Than $10,500 on Tuition*
Been working for years? Served in the military? You could be eligible to use your work experience for college credit to finish your undergraduate degree faster at Purdue University Global. You could also be awarded college credits for life experience such as volunteering. Our courses teach you how to articulate and organize your achievements into an online portfolio that's ready to be assessed for undergraduate credit that can apply toward your degree at Purdue Global.†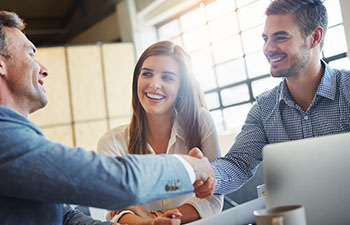 Risk-Free Guarantee
The online credit for work experience courses provide access to a mentor to help you navigate the process and require a $1,500 portfolio evaluation fee, which may be covered by financial aid.
If your portfolio earns credits valued below the $1,500 assessment fee, you will receive a tuition grant equal to the difference toward the next term of your Purdue Global degree (up to the entire $1,500).
The grant applies toward future courses in a Purdue Global degree and is not a refund/rebate of the portfolio assessment fee. View Experiential Learning Credit Grant terms and conditions.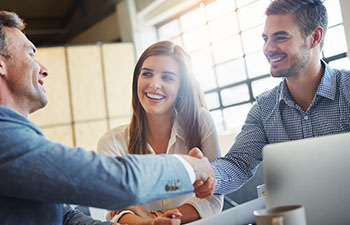 What Our Students Have to Say
"I was able to complete a portfolio, which gave me 26 extra credits. By then, I was well on my way to obtaining my BSN."

Lucy Stewart
BS in Nursing Graduate‡
How Much Can You Save?
On average, portfolio submitters earn 33 credits and save more than $10,500 on tuition.*
Two Course Options
Access our calculator to find out in a few quick clicks if our credit for work experience courses are right for you.
LRC 100: Documenting Your Experiences for College Credit
This course is for students who have not yet started classes at Purdue Global or are enrolled in an ExcelTrack™ program. The self-paced, self-directed course is offered online through Open College at Purdue Global and has no tuition cost (but does have a portfolio fee if one is submitted). LRC 100 is a noncredit-bearing course.
EL 206: Academic Prior Learning Portfolio
This is a course for undergraduate students who have already started classes at Purdue Global. The 10-week, 6-credit, instructor-led course is open to those in their second term or later. Current tuition rates apply.
How Is My College Credit for Work Experience Portfolio Evaluated?
A key criterion in the evaluation of the portfolio is your ability to organize and present verifiable evidence of college-level learning through proper documentation and a narrative that explains the rationale for the claim for credit.
Supporting documentation may include:
Job description and performance evaluations
Certifications (evidence of licenses, training records, ranks)
Work samples such as computer code, lesson plans, or proposals
Description of the work environment
Verification of knowledge, skills, and abilities by a supervisor or employer
Other appropriate forms of documentation verifying learning
You must document the fulfillment of course outcomes, based on chosen courses, and follow the portfolio development and assessment process. Learn more about the process at the Credit for Work Experience website.
NOTES AND CONDITIONS
*In 2018, incoming Purdue Global students who passed EL206 and submitted a portfolio for evaluation earned an average of 33 quarter credit hours toward their Purdue Global undergraduate degrees. Based on these experiential learning credits, tuition savings for nonmilitary students were on average $10,743.00. Tuition savings calculated as 33 quarter credit hours x standard tuition rate of $371.00 = $12,243.00 - $1,500.00 course fee = $10,743.00. Savings for students vary depending on the student's individual prior learning experience. Savings for 2018 incoming Indiana students who passed EL206 and submitted a portfolio for review were $7,260.00. Savings for 2018 incoming military students who passed EL206 and submitted a portfolio for review ranged from $5,445.00 to $7,590.00. Eligible college credits articulate into Purdue Global undergraduate degree plans. Note: these figures include data reported prior to the March 2018 purchase of Kaplan University by Purdue University and subsequent creation of Purdue University Global. Savings dependent on credit awards, which are dependent on individual circumstances. See University Catalog for Prior Learning Assessment policy. See www.purdueglobal.edu/tuition-financial-aid/tuition-reduction for course fee refund policy.
†Credits are not guaranteed through this process. A minimum 5+ years of work experience is recommended for taking this course to better ensure you have eligible work experience. See the University Catalog for the Prior Learning Assessment policy. Credits awarded apply toward a Purdue Global undergraduate program.
‡This testimonial was obtained by Purdue University Global. The views and opinions expressed are those of the individual; student experiences may vary.