Online MSN to DNP Program
Ready to Take the Next Step?
Connect with an Advisor to explore program requirements, curriculum, transfer credits process, and financial aid options.
Program at a Glance
Earn both your master's and doctoral degrees in nursing seamlessly.
Specialize in a pathway that aligns with your career.
Complete courses online and continue working while you study at your convenience.
The master's degree and DNP are accredited by the Commission on Collegiate Nursing Education.
How Do I Get Started?
We offer multiple start dates to give you flexibility in your education, life, and work schedules.
Course Effort
15 Hours Per Week
Course Length
10-Week Terms
Average Completion
2 Years
Graduate Faster. Save on Tuition.
See how fast you can complete your degree.
Master of Science in Nursing (MSN)—DNP Path Overview
We offer a direct path toward earning both a master's degree in nursing and Doctor of Nursing Practice degree. If you possess a bachelor's degree in nursing, completion of this MSN to DNP program is required to move on to the Doctor of Nursing Practice.
The Master of Science in Nursing program offers a balanced core curriculum and specialized courses in organizational theory, health care finance, human resources, and information and health care technologies.
Degree Pathways
Choose from six pathways designed to provide further knowledge in your chosen specialty:
Adult-gerontology acute care nurse practitioner: Focus on diagnosing, treating, and managing patients' acute and chronic health conditions.
Adult-gerontology primary care nurse practitioner: Promote holistic health care to members of the adult and older adult population through assessment, diagnosis, and comprehensive treatment of chronic health problems.
Executive leader: Focus on the principles of personnel management, policy development and implementation, budgeting, and the use of information technology.
Family nurse practitioner, primary care: Promote holistic health care to adults and children in a family systems context through the assessment, diagnosis, and management of chronic health problems.
Nurse educator: Learn to effectively teach patients/families, provide staff development, evaluate programs, and instruct undergraduate nursing students.
Psychiatric mental health nurse practitioner: Provide comprehensive psychiatric mental health care through the assessment, diagnosis, treatment, and management of psychiatric mental health disorders, medical organic brain disorders, substance abuse problems, and complex co-occurring disease processes and disorders across the lifespan.
See the University Catalog for policy and degree plan information specific to this program.
Note: At this time, residents of the following states and territories may not enroll in this program: Hawaii, Louisiana, New York, Oregon, Tennessee, Utah, Washington, Guam, Puerto Rico, and the Virgin Islands. In addition, international students are not eligible to enroll in this program. Other restrictions may apply by state based on concentration or focus area.
Clinicals and Practicums
Faculty- and preceptor-guided practicum or clinical practice experiences in your community provide knowledge and mentoring specific to your area of interest.
Put your knowledge to work with a mentor in the health care organization of your choice.
All clinical or practicum hours completed in the master's program apply toward your doctorate.
Contact an Admissions Advisor for information on the number of clinical or practicum hours required in your specialty area.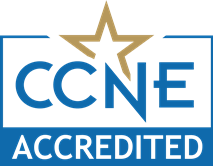 The master's degree in nursing program at Purdue University Global is accredited by the Commission on Collegiate Nursing Education (www.ccneaccreditation.org/).
Purdue University Global Is Accredited by the Higher Learning Commission
The HLC (HLCommission.org) is an institutional accreditation agency recognized by the U.S. Department of Education.
Admission Requirements
A bachelor's degree with an upper-level major in nursing and an approved criminal background check is required. You will need to provide an official transcript that shows completion of your bachelor's degree from an accredited institution, though an unofficial copy may be provided during the application process. Additional requirements apply. Refer to the program-specific policy page in the University Catalog or speak to an Advisor to learn more.
Program Cost Estimator
Calculate your estimated tuition and ways to save.
Prepare for Industry Certifications
Upon completion of the MSN to DNP program, you may be eligible to pursue industry-recognized certifications in your selected specialty area*:
Nursing credentials demonstrate your adherence to a higher standard and may be a condition for employment in nursing.
As of October 2020, 91% is the average pass rate for nurse practitioner students who graduated in 2019 and are known to have attempted the AANP or ANCC exam.†
Dedicated Faculty and Advisors
Current information and techniques are taught by practicing professionals who have advanced degrees in nursing.
Academic advisors and faculty offer personalized academic support as you earn your master's in nursing online.
What Courses Will I Take?
The online MSN to DNP program includes the core curriculum, concentration or population focus area courses, and an evidence-based project proposal.
Once you complete the master's degree courses, you'll move on to Purdue Global's Doctor of Nursing Practice.
See All Nursing Courses
Sample Courses
Advanced Nursing Roles

Scientific and Analytic Approaches to Advanced Evidence-Based Practice

Epidemiology and Health Promotion

Health Policy, Ethical, and Legal Perspectives of the Health Care System

Promoting Optimal Models and Systems for Health Care Delivery
Concentrations
Each option includes a guided practicum or clinical experience:
Adult-gerontology acute care nurse practitioner
Adult-gerontology primary care nurse practitioner
Executive leader
Family nurse practitioner, primary care
Nurse educator
Psychiatric mental health nurse practitioner
Core Credits

30

Elective Credits

51 or 60

Total Credits

81 or 90
Core Credits

30

Elective Credits

30

Total Credits

60
Choosing the Online MSN to DNP Program
Take the next step in expanding your education. Find tools on bridging the gap from your master's degree to a doctorate in nursing.
Become a leader in the nursing field. Discover how a DNP can set you apart in terms of salary, career projections, and more.
Advance your nursing career in an in-demand field. Learn how to become an APRN with our various flexible online programs.
Career Opportunities
Purdue Global's Master of Science in Nursing allows you to study online and earn the credentials to pursue career advancement in roles such as administration, education staff development, and advanced practice nursing.*
Top 5 Skills Employers Are Looking for:
Active Learning
Active Listening
Critical Thinking
Social Perceptiveness
Speaking
Top Jobs With This Degree
Labor market, salary, and projected growth information are supplied by Emsi. Average salary range is based on national data. Projected growth represents the estimated change in total employment over the projections period (2018–2030) at the state level and is based on your geographic location. Actual outcomes vary by geographic area, previous work experience, and opportunities for employment. Purdue Global cannot guarantee employment placement, salary level, or career advancement. Additional certification or licensing may be required to work in certain fields.
Get to Know Our Faculty
Purdue Global faculty members are real-world practitioners who bring knowledge gained through the powerful combination of higher learning and industry experience.
View Nursing Faculty Directory

98%
Faculty members who have advanced degrees

48%
Faculty members who hold a doctorate

264
Faculty publications in 2019–2020

More Than 45,000
Professional development hours logged by faculty in 2019–2020
Statistics include all Purdue Global faculty members and are not school or program-specific calculations. Source: Purdue Global Office of Reporting and Analysis, July 2020. 2019–2020 academic year.
Take a Career Assessment
Discover your work interests, and use them to chart your ideal career path.
Program Brochure
Download our brochure to learn more about the Master of Science in Nursing program and the benefits of earning your degree at Purdue Global.
NOTES AND CONDITIONS
*Graduates of a nurse practitioner pathway who pass the relevant certification exam may be academically eligible for licensure as an advanced practice registered nurse in any state in which the program is available for enrollment. Licensure-track programs may limit enrollment to students in certain states; please refer to Licensure and State Authorization for additional information on licensure, state authorizations, and program availability.. The University cannot guarantee students will be eligible to sit for or pass exams.

Please note that most states require nurses to be nationally certified and to have completed an accredited graduate nursing program in order to obtain licensure as an advanced practice registered nurse. Each national certification provider and state Board of Nursing will have eligibility requirements in addition to these educational requirements, such as passing a criminal background check. Students are responsible for determining whether they are eligible for state Board of Nursing approval and certification as an advanced practice registered nurse in their state. Students can obtain additional information from their state's Board of Nursing, the American Nurses Credentialing Center (ANCC), the American Academy of Nurse Practitioners (AANP), and the American Association of Critical-Care Nurses (AACN).
†Purdue Global School of Nursing, October 2020.