Resources for Purdue Global Students
Earning a degree or certificate can help you develop the skills to pursue new career and professional opportunities. At Purdue Global, we are committed to helping you achieve your goals, offering college resources for students such as personalized student support, a large student and alumni network, and a comprehensive digital library.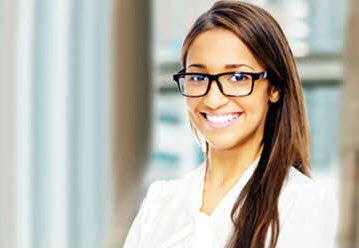 Personalized Student Support
At Purdue Global, we are focused on your success: in your coursework, growing your professional network, and your job search. We offer career services both before and after graduation.* Our Academic Success Centers in math, science, and writing provide no-cost tutoring and valuable seminars. Purdue Global's online library provides students with educational tools such as reference assistance, instructional materials, and research collections.
Grow Your Network
In college and in your career, personal and professional connections can take you a long way. We support active social networking communities, including Facebook, Twitter, Instagram, LinkedIn, and YouTube, as well as many chapters of student clubs and societies. It's a great way to connect with your peers and build a professional network that will serve you well as you pursue a career. Additionally, current students and alumni can take advantage of the Purdue Global Campus CareerNetwork to search for and apply to jobs.
Study on Your Schedule
Our user-friendly online classroom environment makes learning interactive and enjoyable. Your classes, academic resources, and support services are all easily accessible.
Access Educational Resources Through the Purdue Global Library
The Purdue Global Library maintains and develops information resources and services that support the education goals of students, faculty, and staff. Through the Library's website, students can access thousands of e-books and periodicals, including professional-, scholarly-, and trade journals, as well as other monographs. Because library skills are an integral part of your academic achievement, guidance on the use of our research tools and resources for college students is available through a dedicated staff, video demonstrations, and other instructional aids. Professional librarians and trained support personnel are available to assist you by email, live chat, and one-on-one consultations (by appointment).
Visit the Purdue Global Library
Contact the Library
To contact the Library, visit https://library.purdueglobal.edu/library/ask.
NOTES AND CONDITIONS
*Purdue Global cannot guarantee employment or career advancement or any particular earnings or salary.