Online Master of Science Degree in Management and Leadership
Program at a Glance
Identify real-life professional challenges and build a resume of case studies and projects.
Design a capstone research project that integrates the theories explored in your online coursework with practical real-world application.
Recognize that every employee provides an opportunity to gain market insights into the culture, quality, and standards of the organization.
Focus your studies in one of eight concentration areas*:
Course Effort
15 Hours per Week
Course Length
10-Week Terms
Average Completion
1.5 years
Of Full-Time Study
Graduate Faster. Save on Tuition.
See how fast you can complete your degree.
Master of Science in Management and Leadership Overview
Purdue Global's online Master of Science in Management and Leadership (MSM) degree program is designed to help you hone the skills needed to become a successful leader in today's fast-paced business world.
This online master's degree in management program focuses on the most effective management and organizational strategies and concepts to help you make a difference in today's dynamic and global business environment.
Build the Core Skills and Competencies That Employers Demand
You will study how to:
Analyze the theories and trends in leadership, organizational behavior, social responsibility, and the ethics of making strategic business decisions.
Develop critical skills required to be a successful change agent—as an employee or consultant—to create an organizational culture that supports business strategy.
Examine organizational finance practices and human resource management in today's dynamic and global marketplace.

See the University Catalog for policy and degree plan information specific to this program.
SHRM Approval
The Society for Human Resource Management (SHRM) has acknowledged that the Master of Science in Management and Leadership's human resources concentration fully aligns with SHRM's HR Curriculum Guidebook and Templates.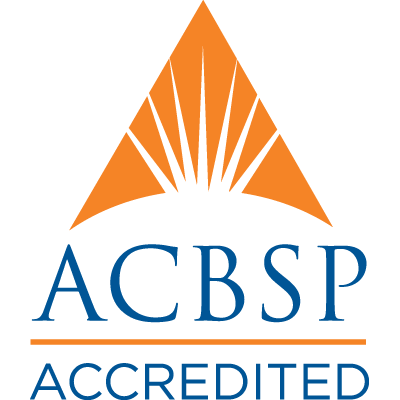 Purdue Global's business programs are accredited by the Accreditation Council for Business Schools and Programs (ACBSP).
Purdue Global Is Accredited by the Higher Learning Commission
The HLC (HLCommission.org) is an institutional accreditation agency recognized by the U.S. Department of Education.
Admissions Requirements
To enroll in the Master of Science in Management and Leadership, you must possess a bachelor's degree in the field of business from an accredited college or university or 45 credit hours of undergraduate coursework across the ACBSP's Common Professional Components (CPC).

Applicants with an MBA can enroll in the program without a Peregrine assessment or an undergraduate degree in business. Refer to the University Catalog or speak to an Advisor to learn more.
Education Abroad
Interested in a unique education abroad opportunity? Take part in an international virtual or travel experience that will allow you to grow global, marketable skills in business and earn the internationally recognized Global Competence Certificate (GCC).
Academic Quality
The curriculum is reviewed and revised continually by our dedicated curriculum department and advisory board to ensure it reflects the most recent developments in the field of business.
Program Cost Estimator
Calculate your estimated tuition and ways to save
What Courses Will I Take?
Coursework in the master's degree in management program is designed to help you develop business insights and leadership knowledge and skills that can be immediately applied to your professional life.
See All Management and Leadership Courses
Sample Courses
Business Communications

Strategic Human Resources Management

Management Theories and Practices

Organizational Excellence and Change

Strategic Financial Analysis
Core Credits

40

Elective Credits

16

Total Credits

56
MSML Degree Concentrations
Concentrations can help you develop proficiencies that can apply to a future management profession. Choose from the following:
Choosing a Master's Degree in Management
Learn industry trends and find additional resources on pursuing a master's degree in management in the fast-paced world of business
Whether you want to make yourself more marketable or find a companion degree for your career goals, these degrees may be right for you.
Learn how a master's can maximize your career options, what fields require it, and the most in-demand job sectors.
An international internship or education abroad—whether virtual or in person—can offer valuable experience for an increasingly globalized business world.
Career Opportunities
Earning your Master of Science in Management and Leadership degree online at Purdue Global can help you develop valuable skills that could be applied to a broad range of managerial and executive positions in virtually any industry.† Pursue business management and corporate leadership opportunities in the areas such as health care management, project management, operations, management of information systems, and human resources.
Top 5 Skills Employers Are Looking for:
Active Listening
Coordination
Social Perceptiveness
Speaking
Judgement and Decision Making
Top Jobs With This Degree
Labor market, salary, and projected growth information are supplied by Emsi. Average salary range is based on national data. Projected growth represents the estimated change in total employment over the projections period (2018–2030) at the state level and is based on your geographic location. Actual outcomes vary by geographic area, previous work experience, and opportunities for employment. Purdue Global cannot guarantee employment placement, salary level, or career advancement.
Get to Know Our Faculty
Purdue Global faculty members are real-world practitioners who bring knowledge gained through the powerful combination of higher learning and industry experience.
View Business Faculty Directory

98%
Faculty members who have advanced degrees

51%
Faculty members who hold a doctorate

395
Faculty publications in 2021–2022

More Than 38,000
Professional development hours logged by faculty in 2021–2022
Statistics include all Purdue Global faculty members and are not school- or program-specific calculations. Source: Purdue Global Office of Reporting and Analysis, July 2022. 2021–2022 academic year.
Take a Career Assessment
Discover your work interests, and use them to chart your ideal career path.
Download the Program Brochure
Download our brochure to learn more about the Master of Science in Management and the benefits of earning your degree at Purdue Global.
NOTES AND CONDITIONS
*Military Leadership Concentration: Enrollment in this concentration is limited to U.S. active-duty servicemembers and veterans who have successfully completed an approved graduate-level military leadership training program.
†Employment and Career Advancement: Purdue Global does not guarantee employment placement or career advancement. Actual outcomes vary by geographic area, previous work experience, and opportunities for employment. Prior experience may be required for leadership roles. Certain finance positions may require further certification and/or licensing by individual states. Programs were not designed to meet any specific state's requirements for licensure or certification, and Purdue Global makes no representations or warranties as to whether the degree or any individual courses meet such requirements. Refer to Purdue Global's State Licensure and Certifications page for state-specific information on licensure and state authorizations.