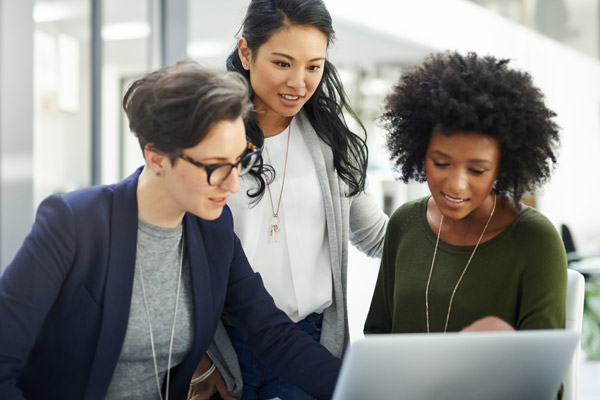 June 22, 2018 | Purdue Global
|
Updated December 23, 2020
While jobs that require a graduate degree are on the rise, outcomes may depend on your field, location, and career goals.
The decision to go back to school to further your education is a tough one. Keeping pace with a fast-evolving workforce means continuing to update your skills and knowledge. On the other hand, earning a master's degree is a major time and financial investment. If you want to take the next step to advance your career, you may be trying to determine whether earning a graduate degree is the best way to do it.
Here are several job sectors where earning a master's degree can help advance your career:
Business
Health Care
Information Technology
Public Sector
Education
As you begin your research, you can use the Occupational Outlook Handbook from the U.S. Bureau of Labor Statistics (BLS) to review average earnings, education requirements, and growth rates of thousands of jobs and career paths.
Benefits of Earning a Master's Degree Are Stronger in Certain Fields
The advantages of a graduate degree can vary greatly depending on your industry. According to the BLS, the most common careers that require a master's degree include those in community and social service, health care, STEM fields (science, technology, engineering, and math), legal studies, and education.
Business Occupations Experience Highest Rates and Returns for Master's Degrees
More master's degrees are awarded in the field of business than any other. The National Center for Education Statistics (NCES), which tracks degrees conferred by postsecondary institutions in the United States, reports that more than 187,000 Master of Business Administration (MBA) degrees were awarded in 2017-2018.
These are the top master's degrees and the percentage of degrees awarded, according to NCES:
Business—23%
Education—18%
Health care—15%
Engineering—7%
Public administration and social services—6%
Computer and information sciences—6%
In addition, the BLS reports that many securities, commodities, and financial services sales agents earn MBAs, as the degree may be required for high-level business jobs. Earnings estimates for various business degrees can help determine whether master's degree-level job opportunities fit with your business career path.
You'll want to ensure that you choose a university that offers graduate business degree programs that align with industry demand. For example, Purdue Global offers a master's degree in business with concentrations in growing sectors such as finance, human resources, IT, marketing, health care, and project management.
Health Care Careers Increasingly Require Master's Degrees
The fast-growing fields of health care and social services are also among the most common for master's degrees awarded. This is actually an industry in which earning a master's degree might increasingly be required for certain positions, according to the BLS.
The BLS estimates that employment of health care occupations will increase by 2.4 million new jobs by 2029.* Industry growth, coupled with a greater emphasis on graduate-level education, makes a strong case for continuing your education in health-related fields.
Sample jobs in the industry where an advanced degree may be advantageous include†:
Social and human service assistants
Medical and health managers
Nursing instructors and teachers
Counselors
Social workers
To learn more about graduate degree programs for these career paths, check out the following:
The Information Technology Industry Shows Both Job Growth and an Increased Benefit for Master's Degree Holders
Many master's degrees are also awarded in science, technology, engineering, and mathematics (STEM) fields. Plus, the sub-sector of technology is expected to add about 531,200 new IT jobs by 2029. According to the BLS, IT occupations where a master's degree can strengthen career prospects include:
Network and computer systems administrators
Information security analysts
Computer systems analysts
Web developers
Purdue Global's online master's degrees in IT and cybersecurity management are designed to prepare graduates for several career paths.
Master's Degrees in the Public Sector Can Help Those Seeking Higher-Level Careers
In fields such as criminal justice, law, government, and other public sector areas, you'll need to consider your career goals. For entry- and mid-level occupations such as paralegal and police officer, an undergraduate degree will usually suffice. Master's degrees in fields such as legal studies and criminal justice can help if you are interested in supervisory, management, or leadership roles.
Though some careers require a minimum of a master's degree, for others a graduate degree is somewhat rare. For example, a graduate degree may be less common and offer limited benefits for careers in commercial art and graphic design, construction services, petroleum engineering, studio art, and atmospheric sciences.
Education Professionals Rely Heavily on Master's Degrees for Career Advancement
After business, the second most common field for graduate degrees is education, where nearly 1 in 5 of all master's degrees are conferred, according to NCES. In fact, those going into educational administration and supervision have among the highest rates of graduate degree attainment across all industries. The BLS reports that workers who have this type of degree often move into education administrators and instructional coordinators roles.
To obtain these types of education roles, a graduate degree in education can support your goals. To help you decide, explore Purdue Global's master's degree programs in education.
Career Changers: a Master's Degree in Teaching May Be a Path to Consider
If you are considering becoming a teacher and looking for the best master's degrees for career change, a Master of Arts in Teaching may be worth exploring. Purdue Global's degree program, for instance, is designed to help those with bachelor's degrees in other fields of study or working in another profession to make the transition to a teaching career.
Careers That Require Master's Degrees Are on the Rise
According to the BLS, "Occupations that require a postsecondary credential are projected to grow faster than occupations that do not require postsecondary education for entry." This could mean that there may be an expected increase in employment for jobs requiring master's degrees versus just a bachelor's. Careers that require a minimum of a master's degree or higher are expected to grow 15% from 2019 to 2029.
According to the U.S. Census Bureau, 13% of the U.S. population possess a master's or higher-level degree, up from 8% just 6 years ago, which means that competition for jobs that require a master's degree could be increasing. And, according to NCES, the number of master's degrees awarded is expected to continue rising.
A Master's Degree Program Needs to Fit Your Life to Maximize Your Career Outcomes
If you're currently working full time, putting your career on hold to go back to school can be a hard sell, and is nearly impossible for many adults balancing work, family, and other responsibilities. Online master's degree programs can offer the flexibility to earn your next credential without taking time off or sacrificing your career advancement. However, you'll need to ensure you select an accredited institution that combines rigor, quality, and reputation with the convenience of online access.
Refer to BLS data regarding unemployment and earnings to further inform your decision-making process regarding seeking a graduate degree.
Jobs Requiring Master's Degrees Are on the Rise
And the number of professionals earning advanced degrees to compete for those jobs is on the rise, too. Data shows that earning a master's degree may be advantageous in many fields, including education, business, health care, technology, nursing, and more. Increasing your skill level and knowledge has obvious benefits, whether it's keeping up with the latest industry advances and technologies; developing leadership skills to pursue management roles; or gaining general competencies related to communication and professionalism.
While many of these studies suggest that professionals with master's degrees will be in higher demand, you'll need to do your research to determine whether a master's degree is right for your industry, goals, and region—and to find the program that best fits your lifestyle and current career.
Learn more about Purdue Global's online master's degree programs or request more information today.
---
Your Path to Success Begins Here
Learn more about online programs at Purdue Global and download our program guide.
Request Information