Military
Through service to our country, you have earned significant education benefits that can help put a college degree within reach. Here you'll find expert articles created specifically for military students and their families—articles explaining the GI Bill, how to receive credit for your military training, military family scholarships, and various career options for life after the military.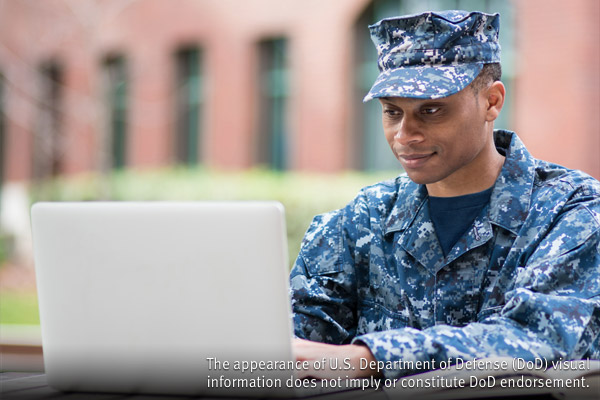 Military
Purdue University Global is dedicated to helping military veterans succeed. Review the steps to attending college online with us.
Military
These industries are growing and they need workers. Learn about 5 in-demand fields that align well with military skills.
Your Path to Success Begins Here
---
Learn More About Online Programs At Purdue Global and Download Our Program Guide
REQUEST INFORMATION
Military
Transitioning from military service to the civilian workforce can be daunting. These tips can help you prepare for a smooth transition.
Military
The flexibility of Purdue Global's online programs allowed Michael, an Army veteran, to earn associate's and bachelor's degrees.
Military
The PME2Degree is designed to offer an educational option for every servicemember.
Your Path to Success Begins Here
---
Learn More About Online Programs At Purdue Global and Download Our Program Guide
REQUEST INFORMATION
---