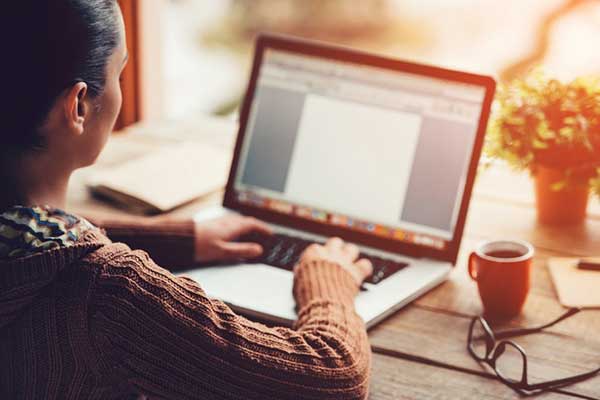 September 13, 2018 | Purdue Global
|
Updated June 12, 2020
Purdue Global understands that going back to school is filled with uncertainty. We want you succeed in your education goals. To help you along that path, we've put together this article outlining the major steps a veteran of the military needs to take to attend online college with Purdue Global.
1. Research Careers and Relevant Education
Your first step is to determine which careers interest you. You may wish to read Purdue Global's "Career Guide for Military Veterans" to learn more about fields that may match well with the skills learned in the military. Once you know which field you want to enter, then you need to find out the education requirements for that field.
Purdue Global Tip: The U.S. Bureau of Labor Statistics puts out a publication called the Occupational Outlook Handbook (OOH). Use it to find information on hundreds of occupations, including typical job duties, commonly required level of education and training, average salaries, and job growth outlook.
2. Learn About the Degree Programs at Purdue Global
Purdue Global offers 175 online programs tailored to the needs of busy working adults, including military duties. We offer certificate programs, associate's degrees, bachelor's degrees, and master's degrees—even a doctorate in nursing—in a variety of areas, including:
Business
Criminal Justice
Education
Fire Science
Health Sciences
Information Technology
Legal Studies
Nursing
Social and Behavioral Sciences
Your military training may greatly reduce the number of courses needed to earn a degree. On average, military graduates are awarded 45% of credit needed for a bachelor's degree and 54% for an associate's degree.
Once you find the degree program that matches your career interests and if you're interested in attending Purdue Global, move on to the next step.
3. Get in Touch With a Military Advisor
Purdue Global is staffed by special advisors who are well-acquainted with the needs of military students, and one will get in touch with you to further discuss the program that interests you and how to apply. You can fill out this form to get started. An advisor will set up a review of your military transcripts to determine how much credit your military service has earned you.
This Is Key: You may be eligible to receive college credit for your military training and work experience, which means you can save time and money as you earn your degree. Your military advisor will walk you through the evaluation process for this.
4. Review Your Post-9/11 GI Bill® Benefits
If you're eligible for Post-9/11 GI Bill® benefits, you can use them at Purdue Global. Again, your military advisor can help you access any education benefits you may be entitled to.
Note: If you're eligible, the Post-9/11 GI Bill® will pay up to the highest tuition rate and fees of any public college. Purdue Global is a public university and as such, tuition is covered 100%.
GI Bill® is a registered trademark of the U.S. Department of Veterans Affairs (VA). More information about education benefits offered by VA is available at the official U.S. government website at www.benefits.va.gov/gibill/.
5. Enroll and Start Your Education Journey
By now, you have:
Identified the career you want to pursue
Found the Purdue Global degree program that can help you get there
Been in touch with a special military advisor, who has advised you on credit for military experience and prior learning and your GI Bill® benefits
Completed the application process
After you have completed these steps you'll be ready to enroll. You are on your way to learning the skills to achieve your career goals. Our flexible online programs enable you to balance education with your work and family responsibilities, and our Career Services team will help with career planning, job searching, networking, and more.
---
Your Path to Success Begins Here
Learn more about online programs at Purdue Global and download our program guide.
Request Information