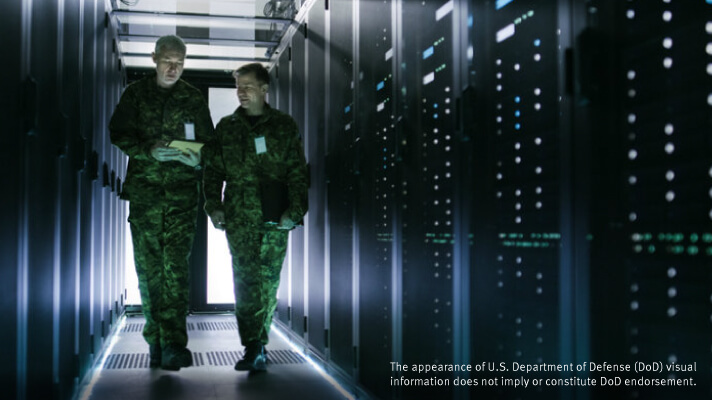 December 17, 2018 | Purdue University Global
The benefits of a college degree are many: higher earning potential, better career opportunities, increased marketability, and greater overall job satisfaction.
Unfortunately, the length of time to earn a degree and the cost of a college education can make it difficult for some active military members and veterans to afford a degree.
Purdue University Global can help. You may be eligible to receive college credit for your military training, saving you time and money on your degree. Purdue Global is proud to support our active duty and military veterans, and we are committed to evaluating and offering as much credit as possible for your military occupation. This article is a guide to this benefit.
The PME2Degree® Program
Purdue Global maps military occupations to specific degrees through our PME2Degree® program. We aggressively evaluate your PME (Professional Military Training) to make sure you receive as much credit as possible, while ensuring you get the educational skills you need to become a college graduate.
Through our PME2Degree® program, the average Purdue Global military graduate is awarded 54% of the credit needed for an associate's degree and approximately 45% for a bachelor's degree.* Purdue Global evaluates occupations and individual transcripts of service members from all branches. For Army servicemembers, at least one degree option has been mapped to every occupation and skill level.
Visit our military program page to find the Armed Forces occupations that we have evaluated for credit toward a Purdue Global degree.
Other Sources of Credit
In addition to evaluating your military occupation and transcripts for college credit, Purdue Global also accepts other types of credit. These include.
ACE-recommended credit. The American Council on Education (ACE) collaborates with the Department of Defense to review military training and experience and recommend appropriate college credit for members of the Armed Forces.
Credit by examination. You could get credit for training and experience by taking the College Level Examination Program (CLEP) and DANTES Subject Standardized Test (DSST) examinations.
Experiential portfolio. Purdue Global offers a no cost, self-paced course to help students develop an experiential portfolio. This portfolio can then be evaluated for additional credit not covered through other sources.†
No Shortcuts to Degree
Our policies help ensure that our military members and veterans take the most efficient path to a degree, with no redundant learning. Our credit for prior training and education means the outcomes and skills needed to be a Purdue Global graduate can be mastered both from outside experience and within our online classrooms. Ensuring our military students graduate with the skills they need to find success is a crucial aspect of our reputation and a requirement of accrediting bodies.
Learn the Additional Ways Purdue Global Supports Our Military Members and Veterans
These aren't the only ways we support members of the military, veterans and their families. Learn about our other military benefits. Or, if you're ready to request information about your program of interest, contact us today.