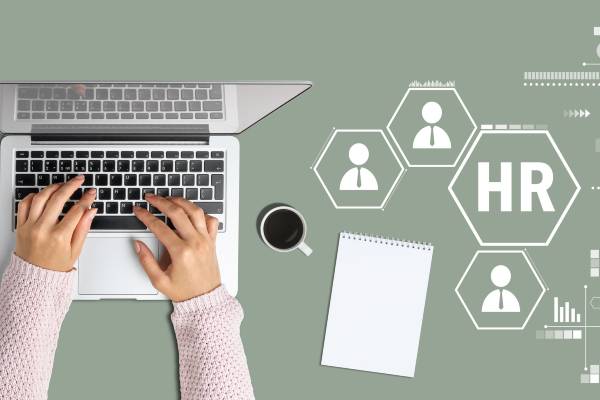 September 24, 2021 | Purdue Global
"It's a tremendous time to work in human resources," says Jack McCann, PhD, faculty at Purdue Global, "due to the changing structure of organizations in the United States and globally. The pandemic changed everything about the way we recruit, hire, and train employees. HR professionals are needed to help manage and evolve this new environment."
The U.S Bureau of Labor Statistics agrees. Opportunities in the field are growing*:
Employment of human resources specialists is projected to grow 10% from 2020 to 2030 (BLS).
Employment of human resources managers is projected to grow 9% from 2020 to 2030 (BLS).
If you're a human resources professional looking to bolster your credentials and grow your career opportunities, consider getting certified. An HR certification demonstrates you have the knowledge and skills to move up in your profession, and it could help you move into management.
Two prominent HR certifications come from the Society for Human Resource Management (SHRM):
The SHRM-CP® (Certified Professional)
The SHRM-SCP® (Senior Certified Professional)
We sat down with three faculty members from the School of Business and Information Technology at Purdue Global to learn the difference between the SHRM-CP and SHRM-SCP certifications.
>> Related Reading: How a BA in Business Can Help Launch Your HR Career
SHRM-CP vs SHRM-SCP
"Which certification you should pursue depends mainly on two things: your level of education and years of experience as an HR professional at the time you submit your application," says Carrie Stringham, DM, faculty at Purdue Global.
The general breakout of eligibility requirements is as follows:
| SHRM-CP | SHRM-SCP |
| --- | --- |
| HR pros with 3-5 years of experience | HR pros with 6 or more years of experience |
| In operational or tactical roles, such as serving as the HR point of contact for their company and performing day-to-day HR duties | In strategy positions, with such duties as planning programs, policies, and procedures; executing HR operations; analyzing performance metrics |
A College Degree Could Change the Above Requirements
"Your level of education influences how much experience you need to sit for these exams," says Robert Freeborough, PhD, faculty at Purdue Global. "For example, if you have an HR-related bachelor's degree, you can sit for the SHRM-CP after 1 year of working in HR. If you have an HR-related master's degree, you can sit for the SHRM-SCP after 3 years in an HR role. Make sure to fully check the eligibility requirements on the SHRM site."
Consider Your Job Duties as You Consider Certification
"It's important to consider the type of work you do when evaluating which certification to pursue," says Stringham. "You may be eligible to sit for the SHRM-SCP but still go for the CP, because it more closely aligns with your day-to-day duties."
According to SHRM, the SHRM-CP is designed for HR professionals who are primarily in operational roles—"implementing policies, serving as the HR point of contact for staff and stakeholders, and/or performing day-to-day HR functions." If this sounds like you, the SHRM-CP is likely your best option.
The SHRM-SCP certification is designed for senior-level human resources professionals who hold leadership/strategic roles—"developing policies and strategies, overseeing the execution of HR operations, analyzing performance metrics, and/or contributing to the alignment of HR strategies to organizational goals."
Why Is HR Certification a Good Idea?
You will be competing for jobs, and holding an HR certification sets you apart from those who do not. It says you are skilled, motivated, and interested in progressing in the field. It is sometimes a factor in receiving promotions.
"There's a great demand for good HR people," says Freeborough. "HR used to be seen as mere personnel management, taking care of paperwork and pay and benefits. That's shifted, and now they're seen as a critical piece of a company's overall strategy for success. Companies recognize that people really are the greatest resource that they have. In addition, employment law is complex. Certification shows you are dedicated to the field and have the skills to succeed."
Purdue Global Is Fully Aligned With SHRM
The Society for Human Resource Management has acknowledged that the following Purdue Global online college programs fully align with the organization's HR Curriculum Guidebook and Templates publication:
"'Alignment' refers to the minimum HR content areas that SHRM believes HR students should study," says McCann. "We take our curriculum from SHRM, and we have received realignment with them through December 2025."
Learn how one of the online degrees above can help you launch or further a human resources career. To get more information about Purdue Global's online college degree programs, including those that can help your HR career, contact us today.
---
Your Path to Success Begins Here
Learn more about online programs at Purdue Global and download our program guide.
Request Information