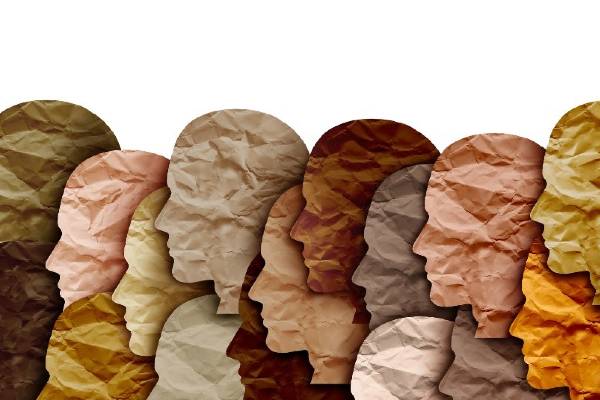 May 19, 2023 | Purdue Global
Organizations have an obligation to understand and respond to the world's evolving cultural landscape. Leading organizations recognize and implement strategies that promote diversity and inclusion to all of its employees.
This movement — also known as diversity, equity, and inclusion, or DEI — acknowledges and supports the unique attributes of individuals and groups that have been historically marginalized and underrepresented. Not only is it the right thing to do, it is vital to a company's success.
Bea Bourne, DM, faculty member in the School of Business and Information Technology and Senior Lead for Diversity, Equity, and Inclusion at Purdue Global, says these efforts should focus on initiatives that inspire positive behavior change. She discusses cultural diversity and the latest DEI trends for affecting positive, systemic change.
1. Increased Focus on DEI Efforts and the Importance of Belonging
Diversity, equity, and inclusion efforts continue to be a high priority for many organizations. A commitment to DEI is critical for employee engagement, retention, and recruiting.
Employees appear to appreciate these DEI efforts. According to a Good Hire survey, 72% of respondents say their companies are racially and ethnically diverse, and they also feel that performance and productivity have benefitted from that diversity. Another 81% would consider resigning if the organization was not committed to DEI.
Bourne says organizations will need to be more deliberate about implementing DEI initiatives in 2023.
"One-time DEI training events, such as annual unconscious bias workshops, are suitable for raising awareness," she says. "But this only scratches the surface of creating a culture of belonging; it's important to provide more comprehensive, ongoing DEI training and professional development, mentoring, coaching, and holding discussion sessions."
Bourne says a culture that frees people to be their authentic selves begins with welcoming and supporting individuals from diverse groups.
The notion of feeling welcomed and accepted has become an important topic of discussion. Bourne says the DEI acronym is expanding, with the inclusion of B for belonging gaining prominence — making the new initiative name DEIB. Belonging is a "consequence of mattering" and is both a biological and societal need. The basic need is redefining how companies, colleges, and other organizations approach the idea of acceptance.
2. Greater Accountability
Accountability in implementing DEI goes beyond simply having diversity professionals focused on guiding these initiatives.
"The focus on DEI is not just an HR concern," Bourne says. "It needs to be integrated throughout the organization — in sales, marketing, research, and customer service, for example. DEI professionals need senior leadership's commitment to diversity, equity, and inclusion."
She says leaders must be accountable for reaching DEI Objectives & Key Results (OKRs) as well as Key Performance Indicators (KPIs). Because of this, DEI initiatives require proper financial and other resources to be successful.
Companies have pledged billions to promote equity, but the spending has lagged, according to Fortune. Investing in diverse workplaces with budgets for hiring qualified candidates and expanding DEI programs should be a priority.
Also, more and more companies are expected to be transparent about their DEI goals and progress, according to LinkedIn.
3. Increased Use of Data
Only 1 in 5 companies has a way to measure the business impact and perceived value of DEI, according to a Workday study. Collecting DEI data and comparing it with the organization's mission and objectives is the key to measuring success and deploying new strategies.
Getting a clear picture of DEI issues and solutions may require a deep dive into the organization's data to reveal any embedded cultural inconsistencies that may otherwise go undetected.
According to Bourne, past and present employee engagement surveys are a rich source of data. Professionals should include questions focused on the DEI climate in the survey.
"When gathering employee data, encourage all employees to provide race, ethnicity, and LGBTQIA+ status when asked by HR," Bourne says. "This demographic data allows an organization to capture its employee or student demographic profile accurately."
She says companies then may use this data to find DEI gaps and how to close them. Among the areas to examine are:
Diversity in management and leadership
Hiring practices
Pay equity
Professional development opportunities
Retention rates
Training
Bourne emphasizes companies need to consider whether there are gaps in the demographic profiles based on gender, race, ethnicity, generation, LGBTQIA+ status, and accessibility.
"Data-driven decisions help an organization to attract and retain underrepresented groups," Bourne says. "People who do not feel welcomed, valued, or connected to the organization are more likely to resign — or stay and become 'quiet quitters.'"
4. Measuring DEI Progress
Having a DEI strategy with goals that can be measured and tracked is crucial, Bourne says. These require accountability to motivate DEI professionals to achieve the goals.
Senior Executive says these are valuable points to track and measure as a means of judging DEI success:
Budget for DEI: Consistent and significant funding, along with achievements, is a good way to find out how DEI efforts are progressing.
Diversity of employees: More than just initiatives to reach out to diverse candidates, efforts to hire them should be measured.
Diversity of leadership: Underrepresented groups should not just be in entry-level positions. Diversity should be apparent at every level, including senior leadership.
Employee retention: Employees from diverse backgrounds should be tracked to find out if they're happy and see opportunities in the company.
Incident reports: Companies should watch trends in reports of racism and other incidents. The goal is for these numbers to decline as DEI efforts take place.
Mentorship programs: Support representation with internal programs intended to help diverse employees gain experience and access mentors.
Participation in DEI training: Employee participation and the impact of DEI programs should be measured to see if organizational change is taking root.
5. Supporting Employees' Mental Health
Discussions about employee mental health and well-being have increased and will continue in 2023, according to Bourne.
"The COVID-19 pandemic contributed to a worldwide rise in mental health issues, including stress, depression, anxiety, and isolation," she says. "Many public figures have shared their mental health challenges in the media."
Media attention has focused on the need to support individuals with mental health struggles. According to ALM BenefitsPro, this will require a more holistic effort to include mental and emotional well-being, physical health, financial security, social connections, environment, and spiritual well-being.
Bourne says this emphasis isn't new, but the focus on the mental well-being of employees will continue to grow. She says implementing positive responses to individuals experiencing mental health challenges can benefit the organization and its employees.
Drive DEI Efforts in the Workplace
Purdue Global helps striving professionals lead change with our online Graduate Certificate in Diversity, Equity, and Inclusivity. This program prepares you to discuss diversity issues, analyze the workplace for DEI, lead inclusivity and diversity efforts, and more.
Find out more about Purdue Global today.
---
---
Your Path to Success Begins Here
Learn more about online programs at Purdue Global and download our program guide.
Request Information