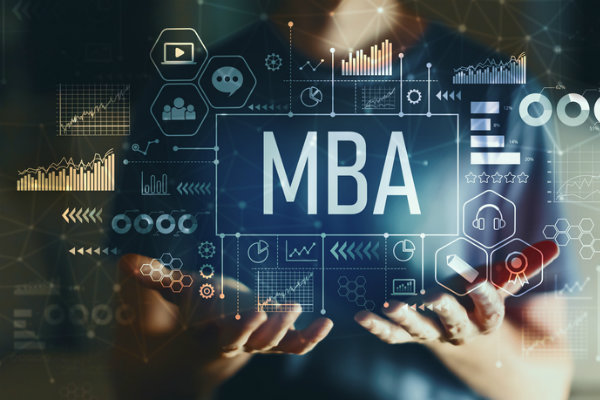 September 6, 2019 | Purdue Global
Deciding to pursue a master's in business administration (MBA) is a big decision. It may be time to bolster your skill set, upgrade your education, or ready yourself for a promotion. Whatever your reasons for getting an MBA, there are numerous factors to consider when choosing a program.
We spoke with Jack Deem, Academic Department Chair for the School of Business and Information Technology at Purdue Global, about the biggest points to consider when choosing an MBA program.
1. Is the Program Accredited?
Make sure the program is accredited. "Accreditation indicates that the program meets the minimum standards of quality, and many employers don't acknowledge unaccredited programs," Deem says. "Accreditation is the mark of a high-quality education." The online MBA offered by Purdue Global is accredited by the Accreditation Council for Business Schools and Programs (ACBSP).*
2. How Much Does It Cost?
Cost is a big consideration when choosing an MBA program. Prices vary, and financial aid eligibility will likely play a key role in the program you select. Make sure to apply for federal financial aid and to research grants and scholarships.
3. Do I Want an Online MBA Program or an on-Ground One?
Another factor: Are you looking for an online MBA or an on-campus program?
Deem says many MBA students are working adults with families who need the flexibility and convenience of online learning. "For many students, having to go to classes on a ground campus is a deal breaker," Deem says.
4. How Long Is the Program and Is There an Accelerated MBA Option?
If you have 2 to 2.5 years available, a standard MBA is within reach. However, some schools offer an accelerated MBA program, which may allow you to use your existing knowledge to complete your degree sooner.
For example, accelerated online MBA lets you move past material that you already know to complete your degree faster.
5. Is the GMAT Required?
The Graduate Management Admissions Test (GMAT) is a standardized test used to measure aptitude in mathematics and analytical writing. It is commonly used as an entry test into an MBA program.
It costs $250 to register for the GMAT exam, and many people take a preparation course, which can cost hundreds of dollars.
Not all MBA programs require this exam. For example, Purdue Global does not require the GMAT.
6. What Else Is Required?
Deem says most programs require a minimum GPA from your undergraduate degree. "They may also have certain work experience requirements, along with letters of recommendation, personal statements, and more," he adds.
7. Do I Want an Executive MBA Program or a Traditional One?
A traditional MBA program caters primarily to students who have time to spend getting the degree. It usually requires 2 years or more of full-time classes. MBAs are also available to those who are working full-time, so you'd expect to take classes in the evenings and over the weekend. That means it will take longer to complete a traditional program.
An Executive MBA (EMBA) specifically targets corporate executives and managers. EMBA students typically have considerable work experience before entering the program. This usually means there are fewer courses involved, since the students already have considerable experience.
8. Does the School Offer an MBA With Concentrations?
Consider getting an MBA with a concentration that will match your needs. This will help you build additional expertise in your field of choice. Common concentrations include finance, information technology, marketing, and project management.†
Purdue Global offers these MBA concentrations, along with health care management and human resources.
Learn More About the Online MBA Program at Purdue Global
If it looks like Purdue Global's online MBA program is a good fit for you, request more information. You'll be connected with a Student Advisor who can answer your questions and help you take the next step.
---
Your Path to Success Begins Here
Learn more about online programs at Purdue Global and download our program guide.
Request Information