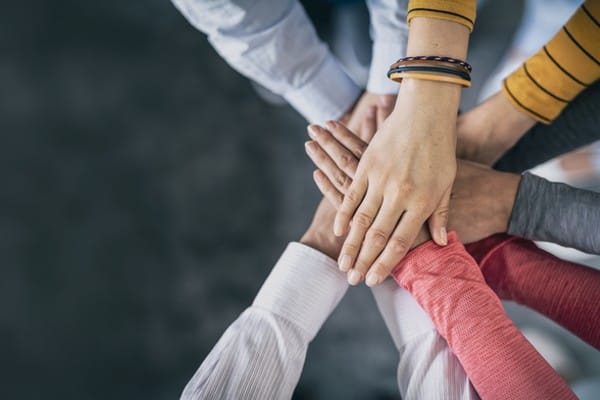 February 28, 2022 | Purdue Global
The field of human resources is showing continuous growth, but the services that HR provides may be even more important now due to what's being called the Great Resignation.
In the wake of the economic tumult during the pandemic and worker dissatisfaction, a growing number of people are leaving their jobs. According to CNBC and other sources, workers are leaving for greater security or pay elsewhere, while some are leaving the job market entirely. The exodus of workers has created huge hiring challenges for companies, leaving millions of jobs unfilled.
Human resources workers are going to prove key to filling these positions and serving all employees. As more HR specialists are needed, they will need resources themselves for keeping up to date with the industry.*
The leading industry organization in the U.S. for human resources professionals is the Society for Human Resources Management (SHRM), which has a chapter at Purdue Global. SHRM certifications, resources, and networking combine to help students and professionals grow their HR careers.
We spoke about human resources, what SHRM is, and SHRM student chapters with Purdue Global's Carrie Stringham, DM, SPHR; Jack McCann, PhD, MA, MS, MS, SHRM-CP, course lead; and Robert Freeborough, PhD, MBA, SPHR, lead faculty.
Human Resources Is a Growing Field
There are two general reasons for the continuing growth of opportunities in human resources: the growing number of people leaving jobs, and the expanded responsibilities of HR.
The Changing Nature of Jobs
"We're currently having a great migration away from jobs," McCann says. "People are reevaluating their situations. They're looking for employment that's more satisfactory or appealing."
Stringham says some employee loss is occurring in the HR field, also, because of current workers retiring.
"In the demographic of aging employees, many of those people have been in human resource positions," she says. "So as those individuals retire, there are going to be more opportunities for people who are moving into the field."
The Changing Nature of HR
McCann says human resources is being challenged to find and retain good employees, which is making HR a more strategic arm of organizations.
"HR is not just recruiting. HR is developing talent, retaining talent, planning, and strategy," he says. "We're working very closely with the overall strategic mission and plans of the organization, not just in recruiting and developing talent for today, but also looking into the future as to what those needs may be."
The demand for human resources specialists is expected to continue to grow. The U.S. Bureau of Labor Statistics projects the number of jobs in the field will increase by 10% from 2020 to 2030. The BLS says about 73,400 openings are projected each year, on average, over the next decade.†
"Executive teams and management teams are relying on HR leaders to do more than just fill out paperwork," Freeborough says. "Now, they're sitting at the table and making strategic planning decisions, and they're included in important conversations for goal establishment."
Why a Degree in Human Resources Is a Good Choice
Freeborough says workplaces are always dealing with difficult issues, such as discrimination, grievances, or difficult terminations.
"Those types of things are not always pleasant to go through, but we need people who can really help organizations navigate through that and protect organizations from reprisals," he says. "HR professionals can help organizations minimize those types of conflicts and difficult situations with employees."
He says a degree in HR can put you at the forefront of human resource management.
"Everything starts and ends with HR," Freeborough says. "In our classes, we try to bring it all together to prepare the student to be in this difficult environment."
Stringham says human resource specialists typically need a bachelor's degree in human resources, business, or a related field.
"Students with a degree, especially those at Purdue Global, have a distinct advantage because most of the professors have that real-life experience that we're able to bring to the classroom," she says. "Our students have an opportunity to tap into our many experiences in the human resource industry for some of those real-life situations."
>> Read: "How a Bachelor's in Business Administration Can Help Launch Your HR Career"
Purdue Global's SHRM Student Chapter Society Can Help
It's important that Purdue Global HR students stay connected to industry best practices. The Society for Human Resources Management is a way to make that connection. More than 300,000 HR professionals belong to SHRM.
SHRM Helping Students
SHRM offers certifications, resources, and access to other members with broad knowledge of the HR field.
Stringham says SHRM membership also gives students access to a job board, where many opportunities are posted.
"Students may have a difficult time finding these jobs in other places," Stringham says. "Even internships are posted. Having both HR positions and internships listed in one place makes it convenient for students to find the opportunity that best fits with their professional goals."
SHRM at Purdue Global
A SHRM student chapter is available at Purdue Global, and students can join without becoming a national member. However, students are encouraged to get a national SHRM membership, which entitles them to full online access to resources, scholarship opportunities, publications, webcasts, job and internship information, and a host of other benefits.
Students who join can upgrade to a professional membership later at a 50% savings.
"Purdue Global students who are part of the SHRM chapter have an opportunity to network with HR professionals through that chapter membership," Stringham says.
SHRM has local chapters, such as the one at Purdue Global, along with regional chapters and a national organization.
"This is a really good opportunity for students, and probably one of the best things they can do," Freeborough says. "It also offers a great opportunity to get involved in leadership. You're networking and rubbing shoulders with people at SHRM, which is always going to be good for your resume."
SHRM on a Resume
Freeborough says that having SHRM on your resume communicates to companies that you're serious about human resources.
"It shows you have leadership responsibilities," he says, "and that means you're more involved than the average student would be. It certainly shows that you're interested in SHRM, and most companies now see 'SHRM' and associate that with best practices in human resources. It also shows you want to be the kind of HR leader that SHRM is producing, which is a very good one."
To join the student chapter at Purdue Global, students can complete the membership form available within Purdue Global campus.
Learn More About HR Careers at Purdue Global
Purdue Global offers several human resources degrees and certificates, including:
Find out more about how Purdue Global human resources degree concentrations align with SHRM standards, and contact us today to get started.