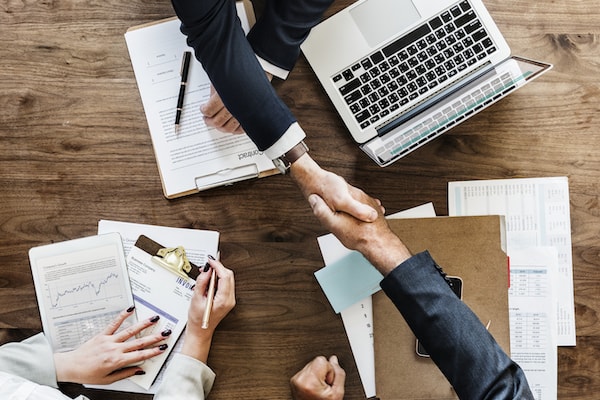 October 22, 2019 | Purdue Global
|
Updated December 23, 2020
Are you considering a financial advisor career? There are disparate views of what it means to be a financial advisor. Whether you want to work on Wall Street or spend your time helping your community, there are many attributes that can help you succeed. Learn about those characteristics as well as trends in financial advising to determine if this is the right career path for you.
What Does a Financial Advisor Do?
"The term 'financial advisor' can mean a lot of things to a lot of different people," says Geoffrey Vanderpal, CERTIFIED FINANCIAL PLANNER™, securities arbitrator with the Financial Industry Regulatory Authority, and professor of finance at Purdue Global. "Generally, a financial advisor advises people on their finances."
At their most basic, financial advisors use their expertise to create personalized financial plans that aim to achieve the financial goals of clients. Of course, that's pretty broad. Just like a doctor can specialize in any number of areas, so can a financial advisor.
"Some financial advisors focus on insurance and risk management. There are financial advisors who sell stocks, or you can be a financial advisor and work for a large commercial or investment bank.
"Financial advisors can work in retirement planning, estate planning, taxation, insurance, investments, and in general personal financial planning. It covers the whole spectrum."
Is There Opportunity in the Financial Advising Field?
According to the Bureau of Labor Statistics projects, employment of personal financial advisors will grow between 2019 and 2029.*
There are several reasons for the growth of opportunities in the financial advising field.
"There are just not enough new people coming into the industry to replace the baby boomer financial advisors who are retiring," Vanderpal says. "There's a shortage. This is a fantastic opportunity for students to get in the door, especially women and minorities. The industry needs a more diversified employee base, so we more accurately reflect the needs and diversity of our population."
According to the Certified Financial Planner Board of Standards Inc., as of 2019, only 23% of CERTIFIED FINANCIAL PLANNERTM professionals are women. There is no data on minority groups.
Baby boomers are not only leaving room in the job market for financial advisors, but they're also driving demand. As more of the baby boomer generation retires, the more that generation will need financial advice.
According to the U.S. Census Bureau, more than 20% of the total U.S. population will be 65 or older by 2029. This is a prime time for new financial advisors to enter the market. To navigate the transition from high-earning years to retirement, baby boomers will need financial advice.
Millennials are another group that need financial advice. Although they may have a reputation as not being financially responsible, a Bank of America survey reports that 16% of millennials have saved $100,000 or more.
If you are properly trained and motivated, there is a great opportunity to serve these individuals.
What Is a CERTIFIED FINANCIAL PLANNER™?
The CERTIFIED FINANCIAL PLANNERTM designation is granted by the CFP Board, a nonprofit dedicated to fostering professional standards in personal financial planning.†
"It gives you training and exposure to material that informs proper and ethical financial planning," Vanderpal explains. "Having this credential means you meet the board's standards of excellence.
"CFP® certificants tend to be more professional and knowledgeable in financial planning and have a lower client complaint-in-arbitration rate, which is good for the industry, customers, and clients."
Who Is a Good Fit for a Financial Advisor Career?
You might be a good fit for a career as a financial advisor if you:
Are good at saving, budgeting, and investing money
Like working with people
Are consultative in nature
Possess strong communication, networking, and planning skills
Are adept at promoting yourself and your offerings
Enjoy learning about other peoples' dreams, goals, and risk and return preferences
Are capable of developing a network of qualified attorneys, accountants, and insurance professionals
"This is a great career for someone who enjoys helping people," Vanderpal said. "Helping people reach their financial goals is very rewarding."
However, there are some drawbacks. Vanderpal notes that most financial advisors work more than 40 hours a week. "As an industry, that's pretty common," he says. "I know I certainly did."
Start Your Financial Advisor Career With Purdue Global
If you are looking for a career path that demands a healthy balance of consultative selling skills, as well as a level of analytical ability and general business acumen, consider the financial services industry. Whether you want to focus on retirement, investments, or any other niche, there are many opportunities for capable financial advisors.†
The first step is a strong education. Purdue Global offers an online Bachelor of Science in Finance for busy working adults who need the flexibility of an online program. For those interested in becoming a CFP® professional, the online Master of Science in Finance program with a concentration in financial planning is a CFP Board-Registered Program that meets the education requirement for the CFP® exam. A financial analyst concentration is available for those interested in sitting for the Chartered Financial Analyst® (CFA) exam.§
To learn more about Purdue Global's degrees in finance, request more information today.