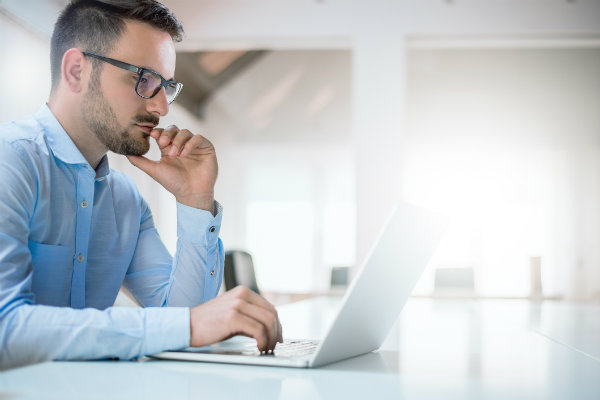 February 6, 2019 | Purdue Global
|
Updated December 23, 2020
Why earn a business degree? The reasons vary by person, but some across-the-board truths about earning a business degree can help you make an informed decision. Learn some of the benefits of a business degree and what you can do with one.
You'll Further Develop Important Skills
A business degree program teaches vital skills that are always in demand in the workplace, such as communication, critical thinking, leadership, management, ethics, and organization. These skills are assets in a wide variety of career paths.
It Provides a Broad and Versatile Foundation
Business students study finance, marketing, business law, economics, organizational behavior, operations management, accounting, management policy and strategy, and more. Graduates get a well-rounded education that's valuable in a variety of industries, including finance, marketing, public relations, advertising, insurance, human resources, and accounting.
It Opens the Door to Greater Career Opportunities
Earning a bachelor's degree in business shows that you are competitive and dedicated. It also opens doors to opportunities that require a bachelor's degree to even apply. Having a degree gives you a competitive advantage over other applicants who have no degree.
What Can You Do With a Business Degree?
Business is a growing field; according to the Bureau of Labor Statistics, the job growth rate for business and financial operations occupations from 2019 to 2029 is 5%, faster than the average for all occupations.* With a bachelor's degree in business, you may be qualified to work in any number of these roles, including†:
General and Operations Manager
These managers coordinate and direct the operations of private companies, government organizations, or nonprofit agencies. While their duties and responsibilities are too numerous and diverse to capture here, they generally include developing policies, managing daily operations, and planning for the use of materials and human resources.
Sales Manager
In short, a sales manager directs a company's sales teams. Sales managers can work either in business-to-business (B2B) or business-to-consumer (B2C) environments. They set sales goals, analyze sales statistics, create plans to win new business using various sales techniques, and develop training programs for their sales representatives.
Administrative Services Manager
Every organization, whether it be a private, nonprofit, or government venture, needs supportive services to keep everything running optimally. An administrative services manager plans, directs, and coordinates such services, typically those related to recordkeeping, mail distribution, office upkeep, and facilities maintenance.
Industrial Production Manager
Manufacturing plants need someone to oversee daily operations. An industrial production manager oversees those daily operations by—coordinating and directing the activities necessary in manufacturing a wide range of goods, such as cars, computer equipment, or paper products. They determine how to best meet production goals, analyze production data, and ensure everyone is meeting performance and safety goals.
Transportation, Storage, and Distribution Manager
These managers work in various stages of the supply chain, coordinating and directing transportation, storage, or distribution activities. Depending on the position within the supply chain, duties may include planning how to get the products needed, how to best transport those goods, and how to best store the products.
Construction Manager
A construction manager coordinates and supervises a construction project from start to finish. Their duties include preparing cost estimates, making and monitoring the project's budget, selecting and coordinating the activities of subcontractors, and complying with all legal requirements and building and safety codes.
Social and Community Service Manager
Social and community service managers work for organizations that help people. For example, their efforts may be focused on helping children, homeless people, older adults, veterans, those with a substance use or mental health disorder, or another demographic altogether. A social and community service manager's duties are primarily related to coordinating and supervising programs and managing the employees who provide services.
Cost Estimator
A cost estimator estimates the time, money, materials, and labor needed to manufacture a product, construct a building, or provide a service. They identify the factors affecting costs, read blueprints and technical documents, and collaborate with engineers, architects, clients, and contractors. They generally specialize in a particular product or industry, but almost all will fall into two main categories: construction and manufacturing.
Management Analyst
Also known by the term management consultant, a management analyst suggests ways to improve an organization's efficiency. Their goal is to make the organization more profitable through reduced costs and increased revenues. They analyze financial, employment, and production data, develop solutions, and recommend new systems, procedures, or organizational changes.
Other Manager Roles
With a business degree, you may qualify to fill many other roles with "manager" in the title in fields such as marketing, finance, human resources, and accounting.
Earn a Business Degree Online With Purdue Global
Are you ready to learn more about earning a bachelor's degree in business? Purdue Global's Bachelor of Science in Business Administration is offered 100% online, granting you the flexibility and convenience to study on your unique schedule. Our business program is accredited by the Accreditation Council for Business Schools and Programs (ACBSP), meaning that it meets the standards set for teaching excellence and continuous quality improvement.‡
See what doors a business degree could open for you. Request more information today.
---
Your Path to Success Begins Here
Learn more about online programs at Purdue Global and download our program guide.
Request Information