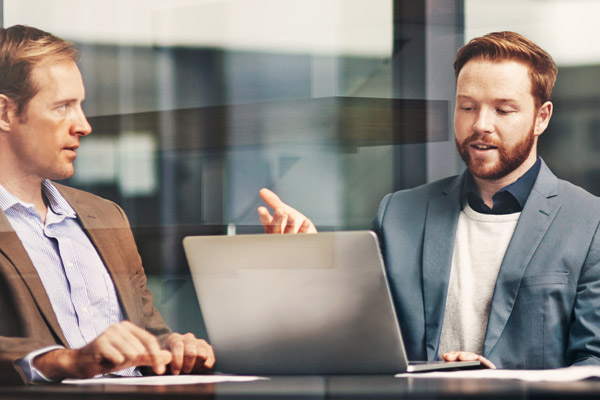 June 28, 2018 | Purdue University Global
|
Updated November 9, 2020
If you want to earn a degree in a field with career potential, a Bachelor of Science in Business Administration is worth considering. The U.S. Bureau of Labor Statistics (BLS) reports that employment of business and finance occupations is expected to increase 5% from 2019 to 2029, which is higher than the average for all fields of work. The BLS predicts more than 476,000 new jobs in business will be added during this time.†
A bachelor's degree in business administration can be an effective first step in launching a career in business.* Here are some reasons to consider earning a business administration degree.
1. Professional Growth Potential
Many positions in business require a degree before you can be considered a candidate for the job. The BLS lists more than 20 business career categories that require a bachelor's degree as the entry-level education needed by most workers, including:
Financial analysis
Human resources
Management
Market research
Appraisers and assessors of real estate
Business careers could also be found in the fields of health care and government.
Certain programs may allow you to further tailor your education by choosing a specific area of emphasis within a business administration program. At Purdue Global, for instance, you can choose a concentration to help you customize your college experience and further specializes your degree. Common concentrations under the business administration umbrella include information management systems, marketing, project management, sales management, and supply chain management and logistics.
A degree can show employers that you have the competency and discipline needed to work effectively with others in a business setting. Earning a degree gives you an opportunity to practice and develop business skills in a supportive environment, so you are prepared to succeed in the real world.
2. Wide Range of Career Paths
A BS in Business Administration can lead to many possibilities. In general, a bachelor's degree in business helps you learn the foundational knowledge of business. With this information, you can then narrow down your career search to the types of companies or trades that appeal most to you.
Potential career outcomes for those who hold a bachelor's in business administration include:
General and operations managers
Sales managers
Administrative services managers
Industrial production managers
Transportation, storage, and distribution managers
Social and community service managers
Cost estimators
Management analysts
Business graduates can move into different roles or work environments with confidence, knowing the skills and knowledge learned while earning a business degree can be an asset almost anywhere.
3. Leadership Skills
A degree in business administration can help you develop leadership skills.
You may master the theories and constructs of business, and you may naturally possess an entrepreneurial spirit. But business is a competitive field, and lots of people have those things. To get noticed by business leaders, you need to be a leader yourself.
A business administration program can help you develop these skills. Not only do you learn the fundamentals of business including finance, operations, human resources, marketing, and management, but you learn how to lead and motivate people, communicate effectively, and think critically. You'll study how to make sound business decisions, troubleshoot and solve problems, and be resourceful, all of which are vital in today's business world.
A Business Administration Degree: Ready to Take the Next Step?
The Bachelor of Science in Business Administration from Purdue University Global can provide you with the knowledge and tools you need to succeed. The program prepares students to pursue careers in management, as small business owners, and more, in a flexible online format that is perfect for busy working adults. Learn more about earning an online bachelor's degree in business administration at Purdue University Global.