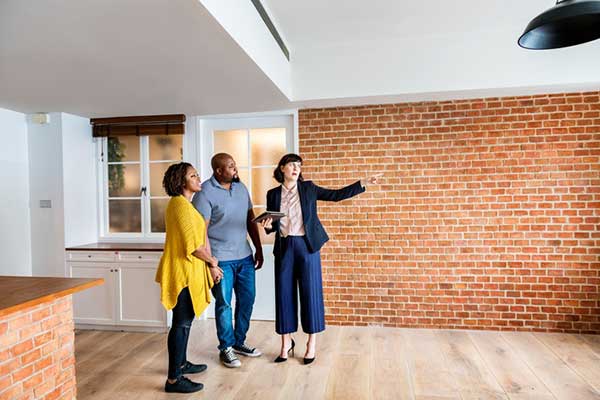 July 24, 2018 | Purdue Global
|
Updated March 16, 2020
Real estate represents about one-third of the GDP of the United States economy and is one of the few fields that offers the option to work as your own boss or as an employee of an organization. There are many career options in real estate but, in general, it may be a good fit for you if you enjoy networking, problem-solving, and are self-motivated.
Whether you work independently with buyers and sellers, help families or businesses rent properties, or oversee properties for investors, an online Bachelor of Science in Business Administration with a concentration in real estate can help you get a foothold in the industry and qualify for a variety of careers.*
What Skills Can I Gain From This Degree?
A Bachelor of Science in Business Administration offers foundational knowledge of business functions, including:
Marketing
Operations
Accounting
Finance
Human resources
When you combine such technical competencies with the communication, critical-thinking, and team-building skills that this type of degree program offers, you can develop a firm foundation of hard and soft business skills.
The concentration in real estate focuses on principles that are involved in the practice of real estate, project development, and property management, including:
How to value property and prepare a listing
How to negotiate and close a real estate sale
How to handle the procedures related to escrow, taxes, and the transfer of the property
Students will also study the types of loans used in real estate transactions, related state and federal laws, and other legal issues related to real estate transactions. Although each state has different licensing requirements, a concentration in real estate offers the building blocks that could lead up to earning a license.
As a graduate of a Bachelor of Science in Business Administration with a real estate concentration, which jobs could you pursue?
Real Estate Brokers and Sales Agents
These professionals represent people who want to buy, sell, or rent properties.
Brokers manage their own real estate business. They usually have more education than an agent, and they have passed their state's broker's license exam.
Real estate sales agents work with the broker and through the brokerage business. Real estate agents must complete their state's minimum number of prelicensure classes and pass a real estate license exam.†
One of the primary responsibilities of real estate brokers and sales agents is advising clients on conditions related to the real estate market. During the sales process, they represent the interest of their clients, negotiate the terms of the sale, and handle the paperwork involved in the transfer of property.
According to the Bureau of Labor Statistics, employment of real estate brokers and sales agents is expected to grow 7% during between 2018 and 2028, which is about as fast as average.‡
Property, Real Estate, and Community Association Managers
Property managers oversee aspects of property maintenance for properties that are for rent for individual, commercial, and industrial use. Their duties include:
Showing properties to prospective renters
Negotiating leases
Managing property maintenance, including repairs and upkeep
Collecting rental fees from tenants
As part of their duties, property managers need to be familiar with the laws that govern property rentals, including the Federal Fair Housing Act and local housing laws.
Community association managers work on behalf of a community association and are sometimes hired by a volunteer board of directors. They help homeowners maintain their properties by hiring contractors such as landscapers, painters, and roofers to ensure that the community is safe, attractive, and maintaining its property value.
Real estate managers direct the purchase or sale of property for businesses or investors. They are required to understand zoning laws as well as property valuation and taxes.
According to the BLS, these jobs are projected to grow by 7% during the decade of 2018 to 2028, which is faster than average.
Take the First Step Towards a Career in Real Estate With Purdue Global
If a career in real estate or property management appeals to you, then a degree in business administration with a concentration in real estate could be a smart move. Purdue Global offers the flexibility of online learning with the quality of an ACBSP-accredited business program. Explore our online Bachelor of Science in Business Administration or request more information.
---
Your Path to Success Begins Here
Learn more about online programs at Purdue Global and download our program guide.
Request Information