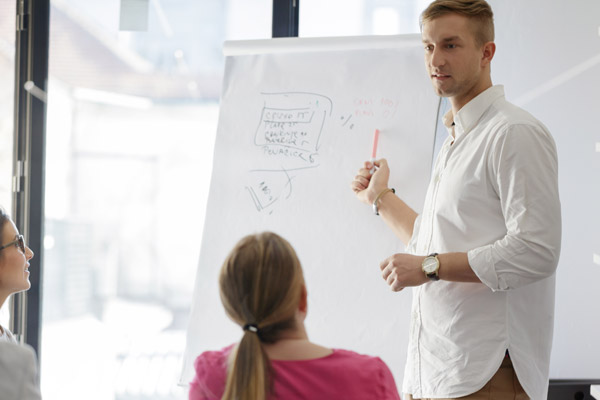 June 16, 2016 | Monica Hubler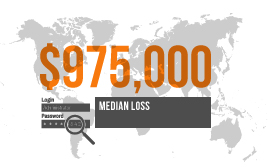 Fraud comes in many forms, including bribery, kickbacks, billing fraud, payroll fraud, and more. Financial statement fraud is another common method of deception in which a company's financial data is intentionally misrepresented in an effort to mislead people and/or create the appearance of a stronger company. According to the 2016 global fraud study conducted by the Association of Certified Fraud Examiners (ACFE), financial statement fraud occurs in about 10% of occupational fraud cases, causing a median loss of $975,000.
Why Do People Do It?
Despite the risk of being caught and the potential for imprisonment, people commit fraud for personal benefit, such as getting a bonus for meeting revenue goals. At a high level, management might make false statements in annual reports to inflate the worth of the company. Still others might be trying to ruin a business. Regardless of the motivation, financial statement fraud causes issues with shareholders and potential investors—and it could garner serious sanctions from the SEC.
This guide examines the methods of financial statement fraud, some common red flags, and tips to help prevent it.
Methods of Financial Statement Fraud
Fictitious Revenue and Sales
One element of financial statement fraud is fictitious revenue and sales, such as revenues that have not been completely earned and are not ready to be recognized. This manipulation involves sending products out that were not ordered but were billed. These fictitious sales usually involve fake customers, but a perpetrator could record phony sales to legitimate customers as well—although this is less common.
Phantom Revenue Posting
Another method is a phantom revenue posting, a scheme in which a company will post to revenue items that are under consignment. The perpetrator may post sales before they are made or prior to payment, reinvoice past due accounts, or prebill for future sales.
Asset Manipulation
A company can also manipulate its assets by stating that equipment is leased as an operating lease when it is really a capital lease. Existing assets can be overstated, or the perpetrator may record fictitious assets or otherwise improperly record them.
Altered Accounting Records
Yet another method is misappropriation of postings of transactions or inclusion of false expenses. This is done to hide or mask theft or embezzlement, and it is usually done for purely personal reasons. There are other methods of changing the numbers, such as concealment of liabilities, in which liabilities are kept off the balance sheet, and overstatement of revenue by recording those uncertain sales.
Inflated Company Valuation
Financial fraud is also committed by managers of a company to help increase the value of the company. The motivation is to project the company in the best light possible to entice investors to review and invest. This is, of course, a concern with the SEC, which is presently expanding its efforts to prosecute more companies and managers for fraud.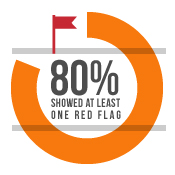 Common Red Flags for Fraud
According to the ACFE report mentioned earlier, fraud perpetrators displayed at least one of the following red flags in almost 80% of all fraud cases:
Living beyond their means
Having personal financial difficulties, recent divorce, or family problems
Being unusually close with a vendor or customer
Having "control issues" or being considered a "wheeler-dealer"
At a forensic level, the following situations should raise concern as possible indicators of fraud:
Missing/altered documents
Discrepancies and unexplained items on accounting reconciliations
Increasing revenue without a corresponding growth in cash flow
A significant uptick in the company's performance during the final reporting period of the fiscal year
Significant or unusual changes in assets or liabilities
High revenue figures during a time in which competitors are in a downturn
Disclosures that appear to have no logical business purpose
Loans or bonuses with no proper explanation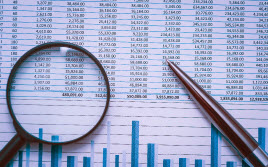 Tips to Prevent This Type of Fraud
Have Strong Internal Controls
One of the best things you can do internally is segregate accounting duties at your business. Separate the record keeping, authorization, and review functions in the accounting process.
Don't Tie a Significant Amount of Management's Compensation to Bonuses Based on Short-Term Goals
This is an incentive to commit fraud.
Invite an Independent Auditor
When employees know an independent party will be examining financial statements on a regular (at least annual) basis, it deters them from committing this type of fraud.

Set Up a Hotline/Reporting System
Tips were the most common way (39.1%) fraud was detected in the ACFE study. Companies with hotlines detected fraud at a much higher rate than those without (47.3% to 28.2%, respectively).
Create a Company Culture Devoted to Honesty and Integrity
Establish fair employment practices and an open-door policy regarding communication between staff and management. Have written policies and procedures and hold everyone to the same standards, regardless of position.
Listen to Your Gut
Finally, if something just feels "off" about your company's financial statements or operations, look into it—especially if, when you try to investigate, the responses are consistently vague or misleading. Something may be amiss.
Purdue Global offers online business degrees at the associate's, bachelor's, and master's degree levels. Take charge of your future with our ExcelTrack® program and a flexible schedule that works around your work and life responsibilities. Learn more today.
Monica Hubler is a full-time faculty member at Purdue Global. The views expressed in this article are solely those of the author and do not represent the view of Purdue Global.
---
---
Your Path to Success Begins Here
Learn more about online programs at Purdue Global and download our program guide.
Request Information