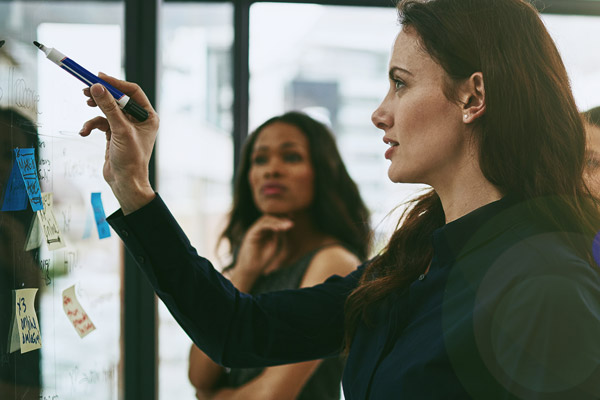 February 17, 2015 | Rebecca Herman, PhD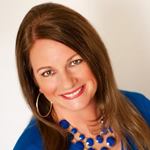 I am often asked how to be successful but that is such an incredibly difficult question because it is truly personal. What success is to one person may not be near what it is to another. Many people, especially women, place their own roadblocks to success and one theme that seems to be a common concern is, "They expect me to be Superwoman." However, once we really dig into the matter, the person applying that expectation is usually you. Does that resonate with you? If so, let's dive into the "7 Steps to Success Without Donning a Cape."
1. Seek to define your own expectations of success. This is the most important step of the seven. Whether you are just graduating college and about to embark on your professional career or a seasoned workforce veteran wondering if you next promotion will come internally or through a job change, you must take time to define this for you and your situation. Don't let others define success for you. What are you passionate about? What type of work gets you most excited and makes you feel invigorated? When we can go to work each day doing what we love, we are more successful than 90% of the population.
2. Understand your limitations and establish boundaries. There are 24 hours in the day and even super heroes don't get extra time. After accounting for our work day, commuting time, personal tasks, and sleep, that usually leaves about 6 hours for all other appointments and tasks. The biggest thief of personal and productive time is technology, especial smartphones. Work "creep" is a real phenomenon and one that we can reign-in with discipline. Be truly present in all activities by reducing or eliminating multitasking. Set boundaries, communicate expectations, and engage in the task or activity at hand. Do not let distraction keep you from living in the moment.
3. Create opportunities to step outside of your comfort zone. I can feel many of you getting uncomfortable just reading this—good—all the more reason to do it! At work, be willing to take risks by volunteering for special projects, teams, or assignments. Learn a new language. Travel to foreign countries on your vacation to embrace new cultures. Take a class in something that sparks an interest in you. Embrace a new hobby. All of these things can be fun, bring you confidence, provide you will new skillsets, and develop additional competencies. Right now—make a list of things you will do outside of your comfort zone in the next 6 months.
4. Cultivate relationships. People thrive with other people—even introverts—so get out there and start cultivating. Together, you will find synergy when working through problems, brainstorming new ideas, and tackling tough jobs. Through relationships you have the opportunity to help those around you become the very best they can be and that can serve as a great indicator of your success as a leader. Likewise, healthy relationships also open a window into how others perceive you and provide an excellent opportunity for personal and professional development. Life is simply better with others to share it with—who will you talk with today?
5. Exercise your right to invest in your well-being. Have you delayed a personal goal of exercise, healthy eating, daily prayer, meditation, or reflection? You may need to start the practice of making appointments with yourself first. Investing in yourself takes discipline and it can start with your calendar. Block times for your well-being and don't move it for another appointment unless there is a time that same day that you can schedule for you. Your work, your family, and all other obligations will be much easier to navigate when you are at your best so make this a priority.
6. Serve in your community. This may seem counterintuitive to the notion of simplifying and trying not to be superwoman; however, I'm not suggesting that you turn service into another full-time job. Instead, find a cause that you care about and inquire about one-time service opportunities. This will give you a chance to see what you enjoy doing while identifying the organization for which you may wish to serve more frequently. Serving is good for the heart. It is grounding. It provides perspective. It serves the greater good. Through service you can develop new skills, find amazing friendships, and truly become a difference maker.
7. Share the victory! For some reason, women do not seem as eager to celebrate. Let's say your team completed a major project at work or landed an important account that everyone worked on for months; or perhaps you finished your degree or landed that promotion you desired: Jump up and down, give high fives, go out for a celebratory lunch! Give yourself permission to be proud of the accomplishment and celebrate with those who helped make it possible either directly or through support systems.
To recap, here is your formula for personal success—cheers to a bright and satisfying future!
Seek to define your own expectations of success.
Understand your limitations and establish boundaries.
Create opportunities to step outside of your comfort zone.
Cultivate relationships.
Exercise your right to invest in your well-being.
Serve in your community.
Share the victory!
Dr. Rebecca Herman is a Graduate Professor of Leadership at Purdue Global. She is the co-author of "Lead Me Out to the Ballgame: Stories and Strategies to Develop Major League Leadership" and volunteers as International Vice President for Alpha Omicron Pi fraternity. Dr. Herman holds an earned PhD in Organizational Management with a specialization in leadership.
The views expressed in this article are solely those of the author and do not represent the view of Purdue Global.