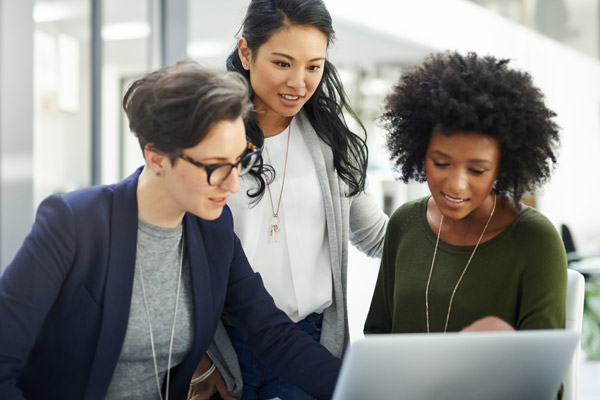 May 7, 2015 | Broderick Martinez, Full-Time Faculty, Purdue Global
Accounting scandals in the past have contributed to the general public conclusion that the U.S. business community's leaders serve their own interest due to their wealth and power. It is well known that unethical conduct is not a new problem and many scholars have performed research suggesting that the issue begins when many of those leaders are just college students. It has been argued that the accountants have been the main contributors to the decline in ethical standards of a business. But how do we show students the way to behave ethically? Well, first we need to deal with some unethical behavior from people in charge of other people.

In 2014 an exhaustive investigation concluded that for 18 years thousands of students at a prestigious university took fake "paper classes," and advisors funneled athletes into the program to keep them eligible. How was it done? The counselors saw the paper classes as well as the artificially high grades those classes yielded as key to helping student-athletes remain eligible. According to Ganim & Sayers (2014), a former head football coach admitted to knowing of the paper classes. Why did they do it? Two reasons were presented in the conclusions: benefit from the revenue-generating sports, and a noticeable spike of enrollment of athletes in a wide range of sports.
Another way that students behave unethically is in their classes. But what is almost unthinkable is when students cheat in an ethics course. A well-recognized university accused 64 students of cheating in an ethics class. How did they do it? Students used a hand-held device known as a clicker to answer questions for classmates who were absent. An appeal process was initiated and dozens of students were suspended for their behavior.
Also, in 2012 an Ivy League university investigated 125 students for inappropriate collaboration on a take-home final exam in a U.S. government course. The case ended up with half the students being withdrawn for a year and the other half given probation (McDonald, 2015).
Accounting students need to realize that decision-making based on intuition or personal feelings does not always lead to the right course of action. For that reason, ethical decision-making requires a criterion to ensure good judgment, especially in a time when ethical conduct of accounting professionals has become a topical issue due to the amount of accounting and business scandals in the last 15 years.
According to Senaratne (2011), it is extremely important for future accounting professionals to be ethical in their practices due to the very nature of their profession. Remember that accountants' work puts them in a special position of trust in relation to their clients, employers, and general public who not only rely on their professional but in their guidance in making personal and business decisions. It is extremely important to point out that accountants are relied upon because of their professional statutes and ethical standards as well as the confidence of clients and the public in their professional and ethical conduct.
Interested in this career? Learn more about Purdue Global's online business degrees.
Dr. Broderick Martinez is a full-time faculty member at Purdue Global. The views expressed in this article are solely those of the author and do not represent the view of Purdue Global.