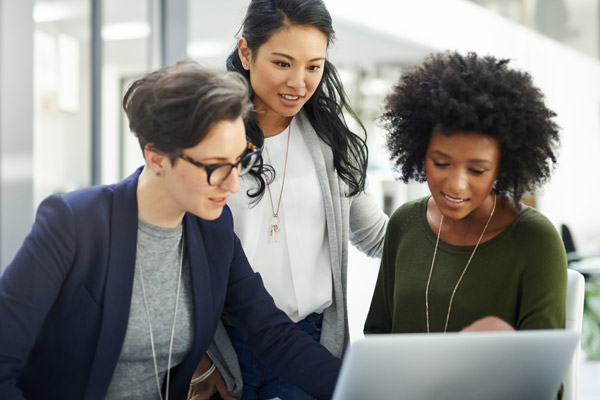 January 11, 2013 | Purdue University Global
A Q&A session with Finance Department Chair, Heather Dana, on the career scope and opportunities related to financial analysis and how Purdue Global's School of Business and Information Technology educates students for excellence in this discipline.
What is financial analysis?
Financial analysis uses the financial results of an entity to provide management with an overview of how the entity is performing financially. Financial analysts use a company's historical data (such as revenue, expenses, investments, debt, etc.) to make projections and business plans for the future. Financial analysis can involve developing revenue and expense analysis, creating annual reports, and identifying trends within the financial results.
What are common professional opportunities in the field?*
Some potential career opportunities in the field include financial analyst, budget analyst, staff accountant, accounting manager, and investment banker.
Why it is an important discipline?
This discipline is important because the validity and accuracy of financial statements are imperative for the success of a company. Business leaders use the reports generated by financial analysts to make assumptions and strategic decisions about the future. Regardless of the career one chooses, understanding how financial analysis works and the importance of using accurate numbers to reflect the financial performance of an entity is a tool that is valuable in all areas of business.
What is Purdue Global's approach to financial analysis curriculum and why is it different?
Purdue Global offers a financial analysis career focus area (CFA) in the Bachelor of Science in Business Administration. The financial analysis CFA includes four six-hour courses: Managerial Economics, Corporate Finance, Financial Markets, Financial Statement Analysis.
Students can choose this CFA to learn how to analyze financial performance of organizations over time in relation to competitors, evaluate long term financing techniques and capital structure, calculate investment risks in debt and equity markets in relation to market conditions, and define the role of financial markets and institutions. Students who wish to advance their education can choose to complete a Master of Science in Finance to delve deeper into these topics.†
The School of Business and Information Technology trains financial professionals for success throughout their career progression at the undergraduate, masters, and licensure preparation levels. Our faculty understands the emphasis that our country places on financial accountability and accuracy, as well as the need for customer orientation in an increasingly competitive global financial market. Our comprehensive educational resources in financial services are designed to educate our students and community about industry best practices.
Who are the faculty members teaching in the financial analysis career focus area?
The faculty is comprised of both practitioners and scholars. Some of the faculty members are currently employed in the industry. Many have an extensive background from a career in finance, recognized their passion for teaching, and decided to become scholars and researchers in the field.
Some faculty members hold positions as senior financial analysts, chief financial officers, vice presidents, investment bankers and director of treasury.
How can students complement their studies with professional and continued education such as CFA test-prep offerings?
The financial analysis career focus area is an excellent foundation for students who are interested in certifications and designations in finance such as chartered financial analyst (CFA) or certified financial planner (CFP).

* Purdue Global cannot guarantee employment or career advancement.
† While many of Purdue Global's degree programs are designed to prepare graduates to pursue continued bachelor-, graduate- or doctorate-level education, the University cannot guarantee that students will be granted admission to any programs.