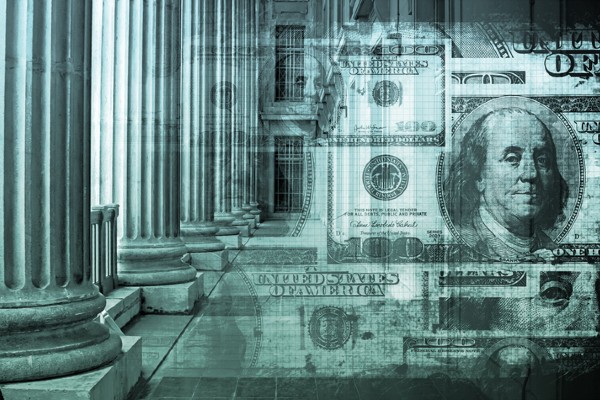 May 3, 2021 | Purdue Global
Numerous certifications are available for those in the finance and accounting fields. Although many people mainly think of the Certified Public Accountant (CPA) certification, there are other specialty certifications available to bolster your career.*†
We talked to Geoffrey VanderPal, finance faculty member at Purdue Global, to get his take on some of the best certifications for those working in finance or accounting. He came up with this list:
5 Top Finance and Accounting Certifications‡
Chartered Financial Analyst® (CFA®) certification
CERTIFIED FINANCIAL PLANNERTM (CFP®) certification
Certified Management Accountant (CMA®) certification
Certified Government Financial Manager® (CGFM®)
Certified Internal Auditor® (CIA®)
Let's take a deeper look at some of the top finance and accounting certifications.
1. Chartered Financial Analyst® (CFA®) Certification
The Chartered Financial Analyst® designation measures and certifies competence and integrity.
"This certification focuses on portfolio investment management and securities analysis," VanderPal says. "It's considered one of the most difficult certifications to get." The CFA Institute, which administers the exam, says only 170,000 people worldwide have this certification.
"If you're looking at the field of investment management or portfolio management, working with mutual funds or equity or fixed income analysis, it's very useful to have," VanderPal says.
The CFA Institute says its exam, which is in three parts, covers investment tools, portfolio management, valuing assets, and wealth planning. VanderPal says it's more difficult than the standard CPA® exam, taking about 900 hours of study to prepare.
2. CERTIFIED FINANCIAL PLANNERTM (CFP®) Certification
"The CERTIFIED FINANCIAL PLANNERTM designation is, from a personal financial planning perspective, probably the most recognized and the most respected," VanderPal says. "Its focus is on personal financial planning and wealth management."
The CFP Board, which administers the certification, says the CFP® certification opens opportunities to be a client services advisor, financial analyst, financial planner, investment manager, portfolio manager, or wealth management advisor.
There are six sections to the test: general financial planning, retirement planning, investments, taxation, estate planning, and insurance and risk. VanderPal says Purdue Global's online Master of Science in Finance program can help prepare you to sit for the CFP® exam.
"There are two tracks," he says. "One track helps you study for the CFP® exam. Classes mimic the exact learning outcomes and materials every year for the exam.
"The other track is geared more toward being a financial analyst, to help students get better prepared for at least level one of the CFA® exam."
3. Certified Management Accountant (CMA®) Certification
The Certified Management Accountant designation is administered by the Institute of Management Accountants (IMA). An average of 4,000 CMAs are granted each year, with 70,000 total awarded to date, according to the IMA.
The CMA exam is in two parts. Part 1 covers financial planning, performance, and analytics, and Part 2 focuses on strategic financial management. IMA says it recommends up to 170 hours of study per exam, saying it takes an average of 12-18 months to complete both parts.
The CMA is an alternative to a CPA® exam, according to VanderPal.
"A CPA® professional typically might work for a tax or accounting firm," VanderPal says. "A CMA, on the other hand, might work in corporate accounting versus public accounting. If you're someone who doesn't like spending all day working on tax returns, the CMA is probably a better alternative."
4.Certified Government Financial Manager® (CGFM®) Certification
The Certified Government Financial Manager is a professional certification awarded by the Association of Government Accountants (AGA). The process to certification consists of three examinations.
Eligibility to apply for the CGFM requires a bachelor's degree from an accredited college or university, at least two years of professional-level experience, and agreeing to AGA's Code of Ethics before passing the exams.
The three examinations are:
Governmental Environment
Governmental Accounting, Financial Reporting, and Budgeting
Governmental Financial Management and Control
Each examination has 115 questions and are scored on a scale of 200 to 700, with 500 as a passing score. The AGA offers prep courses as well as self-study materials and practice examinations.
According to AGA, the CGFM demonstrates competency, experience, and specialized knowledge in all financial areas at a government level. To maintain CGFM status, candidates must pay a renewal fee and complete 80 hours of continuing professional education every 2 years.
5. Certified Internal Auditor® (CIA®)
The Institute of Internal Auditors awards the only globally recognized internal audit certification, the Certified Internal Auditor. To date, more than 170,000 CIAs have been awarded in over 170 countries.
The CIA designates competency to perform any audit worldwide. The exam is given in 3 parts and is available in 13 different languages. Each part is 100 questions and consists of:
Part 1: Essentials of Internal Auditing
Part 2: Practice of Internal Auditing
Part 3: Business Knowledge for Internal Auditing
Scores are reported on a scale from 250 to 750 points, with a score of 600 or higher required to pass.
Candidates should expect to invest around 130 hours of study time prior to the exam. The IIA recommends a regimen of 40 hours for Part 1, 40 hours for Part 2, and 50 hours for Part 3.
Earn a Business Degree Online With Purdue Global
Purdue Global offers two online finance degrees:
And four online accounting programs:
Purdue Global's business programs are accredited by the Accrediting Council for Business Schools and Programs (ACBSP), and the all-online format is tailored specifically for today's busy working professionals.§ Request more information today.
---
Your Path to Success Begins Here
Learn more about online programs at Purdue Global and download our program guide.
Request Information