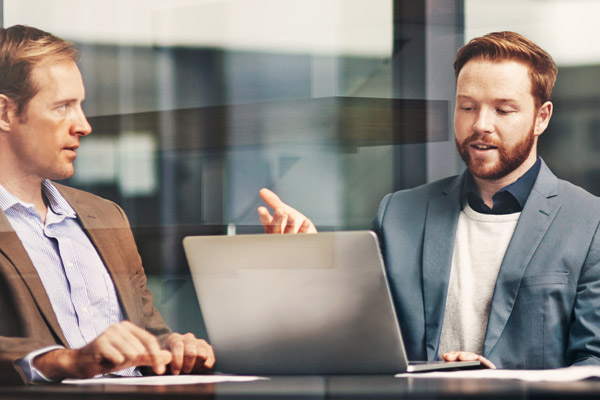 October 13, 2014 | Ilene Ringler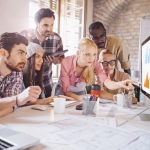 The decision to attend college is one of the most important in your life. This means that your future success depends, in large part, on the choices you make regarding that education. According to the McKinsey Quarterly,1 the uncertain worldwide economy has not slowed the pace of companies that are looking for talented and skilled workers. While the rapid pace of globalization has enhanced companies' ability to recruit talent on a worldwide scale, it has also improved skilled workers' chances of finding lucrative and interesting jobs.
Nevertheless, in this new economic era, Americans are contending for jobs against not only each other but also their international peers. This heightened competition, a study conducted by Burning Glass Technologies2 determined, will ensure that a growing share of all jobs will require a bachelor's degree or higher. This is good news for those currently pursuing a college degree, which a study conducted by the Federal Reserve Bank of San Francisco3 recently cited as the most direct path to financial prosperity.
Given this confluence of economic factors, according to staffing firm Robert Half, companies are actively looking to hire skilled workers, especially in high-growth areas.4 As a result, many businesses are increasingly focusing their attention on college graduates with backgrounds in accounting, business administration, finance, and operations. This trend isn't expected to abate—which is good news for college graduates. According to employment projections from a 2013 report from the U.S. Bureau of Labor Statistics (BLS) the number of job openings in a variety of business-related fields will continue to grow through 2022.5 For example, the BLS estimates that the number of available operations specialist positions will jump more than 13 percent by 2022. Meanwhile, according to the BLS, accountants and auditors can expect to encounter a similarly healthy job market over the course of the next decade.6
Additionally, the BLS estimates that job prospects for financial analysts and advisors will be even better over the same period of time, with the number of available jobs jumping by 16 percent.7 Personal financial analysis positions are expected to grow by 27 percent, while management analyst jobs will expand by 33 percent.7
What Kinds of Skills Are Employers Looking For?
Overwhelmingly, they're seeking well-rounded job candidates with a relative balance of academics and experience. They are looking for personnel who can communicate effectively and have problem-solving and decision-making skills. The ability to manage multiple priorities is also a highly sought after skill. While the right education and technical know-how skills are often tablestakes, fundamental abilities such as "how to analyze large amounts of data or construct a cogent argument" are skills and abilities that can demonstrate a candidate's ability to think and what employers voice as something they want but don't easily find in their candidates.
What's the Outlook for Business Graduates?
The need to attract the best, most capable candidates has benefited newly minted business graduates, whose salaries are rising at a steady clip.8 Today, a college degree can be worth a lot. How much, exactly? According to 2014 analysis from the Federal Reserve Bank of San Francisco,3 college graduates out-earn high school graduates by roughly $830,000 over the course of their professional careers. While still impressive, this figure increases significantly for college graduates who majored in business, among other fields.
Undergraduate degrees in business are among the most valuable of all college diplomas, according to the results of a 2013 survey conducted by the National Association of Colleges and Employers (NACE)9 and released this year. According to Forbes magazine,10 starting salaries for business majors, moreover, increased nearly 8 percent from the year prior.
The San Francisco Federal Reserve Bank report concluded that for most Americans the road to higher earnings includes a 4-year college degree.3
"Once the investment is paid for, it continues to pay dividends through the rest of the worker's life, leaving college graduates with substantially higher lifetime earnings than their peers with a high school degree."3
Dr. Ilene Ringler is a full-time faculty member at Purdue Global. The views expressed in this article are solely those of the author and do not represent the view of Purdue Global.