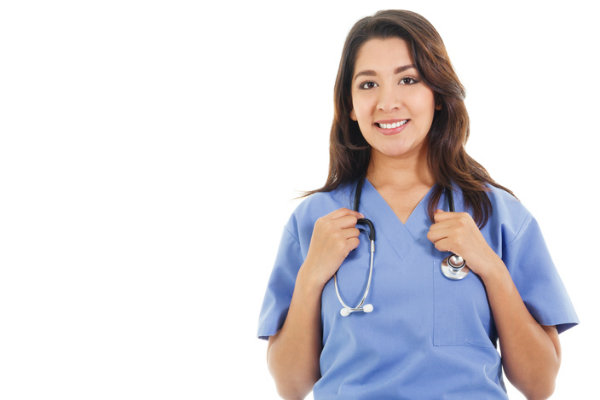 October 29, 2019 | By Danielle Scheetz, DC, CCMA
|
Updated October 13, 2021
Medical assistants are in high demand due to the aging baby boomer population, and the medical assisting profession offers a plethora of opportunities and room for growth. According to the Bureau of Labor Statistics, medical assisting employment is projected to grow 18% from 2020 to 2030.*
Many medical assisting students wonder, "Where can I work after earning my certificate?" Medical assistants are employed in many settings, but it's important to understand some of the main duties they perform.†
Medical Assistant Duties
Medical assistants are trained in both front and back office duties. Some medical assistant duties are shown in the table below.
| | |
| --- | --- |
| Front Office Duties | Back Office Duties |
| Check in patients | Room patients |
| Schedule appointments | Complete a patient history |
| Answer phones | Obtain patient vital signs (blood pressure, pulse, respirations, and temperature) |
| Update paperwork | Perform CLIA waived testing: pregnancy tests, strep throat tests, mono tests, general urinalysis, etc. |
| File records/work with electronic medical records (EMR) | Skills: Math, programming, communications |
| Code procedures for insurance | Set up rooms |
| Bill for services | Perform injections/venipuncture/EKGs |
| Work with insurance companies | Assist provider |
Some facilities have medical assistants work in both the front and back office, while others utilize them in one role. In either fashion, the medical assistant will work directly with patients and medical staff. Medical assistants are more marketable when they have both front and back office skills and are cross-trained in various duties.
Where Can a Medical Assistant Work?
Medical assistants are frequently employed in an ambulatory health care setting rather than a hospital or emergency room setting. An ambulatory care setting is defined as "medical services performed on an outpatient basis, without admission to a hospital or other facility," by MedPac.gov.
According to the Bureau of Labor Statistics, about 57% of all medical assistants are employed in a physician's office. Many different options fall under this category, including the following:
Family practice
Urgent care
Women's health
Pediatrics
Dermatology
Cardiology
Orthopedics
ENT
Oncology
Gastroenterology
Psychiatric and behavioral health
Being cross-trained for both front and back office duties make medical assistants very versatile, and they can work in almost any specialty clinic.
Medical Assistant Hours
Depending on the setting chosen, the hours a medical assistant will be required to work will vary. Most specialty clinics will have hours Monday through Friday, with holidays and weekends off. Family practice and urgent care clinics tend to have extended hours into the evening, including weekends and holidays.
Earn a Medical Assistant Certificate With Purdue Global
Find out what it takes to become a medical assistant, including the education requirements and how long it typically takes to complete a medical assistant certificate program. To learn more about our program and connect with an Advisor, request more information today.
---
Your Path to Success Begins Here
Learn more about online programs at Purdue Global and download our program guide.
Request Information