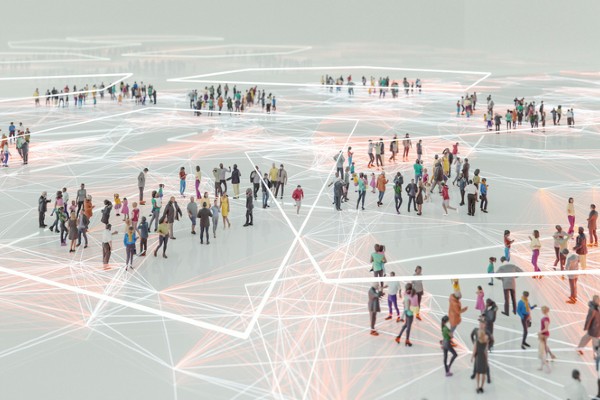 October 6, 2020 | Ginger Cameron, PhD
Public health is a diverse field focused on improving the lives of the individual by focusing on the community. Anything that can affect a community's health becomes a public health issue. Public health professionals and public health educators work together to benefit communities.
Topics that public health professionals may work with are varied and can include bedbug infestations, heart health, the opioid crisis, disease outbreaks, human trafficking, clean water access, smoking cessation, war/conflict, safe driving, depression, gun violence, sanitation, air pollution, discrimination, vaccines, and access to healthy foods.
The definition of community can be diverse and may include a neighborhood, state, region, or nation, but a community does not have to be geographic. Populations with similar beliefs, behaviors, or traits can face similar health issues. Examples of nongeographic communities include the elderly, children, LGTBQ, faith/religious groups, online gamers, and professional communities such as teachers, dentists, mechanics, etc.
What Public Health Professionals Do
Public health professionals devote their careers to monitoring health trends, advocating for healthy policies, and ensuring that established protocols are known and followed. They serve as a centralized source of information, research, and health communication. They also develop health promotion programs, conduct research, evaluate outbreaks, and establish policy to help improve the communities they serve.
A public health professional can expect variance in their responsibilities, which can include things such as providing inspections at restaurants, tattoo parlors, or childcare facilities; establishing health promotion programs; developing local, state, or national policy, or managing disease and foodborne outbreaks.
What Health Educators Do
Health education is one possible area of focus within public health. Health educators serve as an important part of the public health team.
Health educators help translate complex health concepts into manageable, community-friendly health programs and information. They help teach others how to incorporate healthy choices into their lifestyle, and they explain health concepts at both the individual and community level. Because health educators specialize in educating the public about health issues, they work with a wide variety of topics and diverse populations. Their role is to help people both understand health information and understand how to apply it to their everyday lives.
Health educators can work as part of a team or independently with both communities and individuals. They are a crucial part of health promotion and program planning and are often the voice of public health.
Find Out More About Degrees and Careers in the Health Sciences
Whether you choose a career in public health or as a health educator, you'll have a vital role in the public health system. Purdue Global can help you get started with our online master's in public health and online master's in health education.
Request information about our programs today.