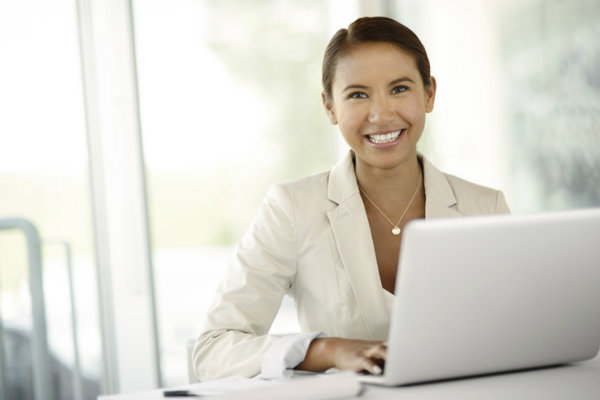 August 5, 2019 | Purdue Global
|
Updated March 16, 2021
If you're a detail-oriented person who's looking for an entry-level position in the health care industry, then a career as a medical billing and coding specialist may be for you.* There were 341,600 medical records and health information technician professionals employed in the U.S. in 2019, and the number of jobs is growing. The Bureau of Labor Statistics projects that employment of medical records and health information technicians will grow 8% from 2019 to 2029, faster than the average for all occupations.†
"The job outlook for billing and coding is excellent," says Grant Iannelli, a health sciences faculty member at Purdue Global. "And the need is only going to increase in the next 5 to 10 years."
What Does a Medical Billing and Coding Specialist Do?
A medical billing and coding specialist takes a patient's medical record from an encounter at a health care facility and creates the bill for reimbursement from the insurance companies. Because diagnosis and procedure codes are a big part of this job, an exceptional eye for detail is needed.
Job duties for a medical billing and coding specialist include:
Submitting medical claims for reimbursement
Coding medical diagnoses and procedures
Operating computerized billing systems
Maintaining medical records
How Do You Become a Medical Billing and Coding Specialist?
You can train for this role by enrolling in a medical billing and coding certificate program, which typically takes about a year to complete.
"Make sure the program is approved," Iannelli advises. "There are many non-approved billing and coding programs out there. The quality of the program is determined by the curriculum standards of the approving organization."
Certification is not required, but according to Iannelli, most employers require it. There are two main organizations that provide certification for medical billers and coders‡:
Where Do Medical Billers and Coders Work?
Medical billers and coders work with members of a health care team in hospitals, physicians' offices, insurance companies, health care facilities, and billing companies. Employment as an independent contractor is possible, too.
"If you're in a small office, you may be the only person in the billing department, and you'll work with the receptionist, the office manager, or the physicians, and sometimes the patients," Iannelli says. "If you're in a hospital setting, you'll mainly be interacting with other billers and coders, supervisors in the coding department, and possibly physicians and nurses.
"If you're working as an independent contractor, you'll interact with people in a variety of ways, including video chat."
Both full- and part-time positions are available, and hours will vary depending on the workplace.
If you work in an office, expect to wear casual business wear and closed-toe shoes—though these guidelines will also vary, depending on the particular workplace.
What Does a Medical Billing and Coding Career Path Look Like?
If you wish to advance in the field, Iannelli suggests this career path:
"A career path could consist of first working as a medical records specialist or in a related role, and then go on to earn a bachelor's degree in health information management to follow a career path associated with supervisory roles, such as medical records coordinator or billing or coding supervisor. Then, you could earn a master's in health information management to get into data management and procedures."
Launch Your Medical Billing and Coding Career Today
If you're ready to take the next step to this career, learn more about Purdue Global's online Medical Billing and Coding Certificate. It is an approved coding program through AHIMA's Professional Certificate Approval Program, and our flexible online format gives you the convenience you need to work while going to school.§ Request more information today.
---
Your Path to Success Begins Here
Learn more about online programs at Purdue Global and download our program guide.
Request Information