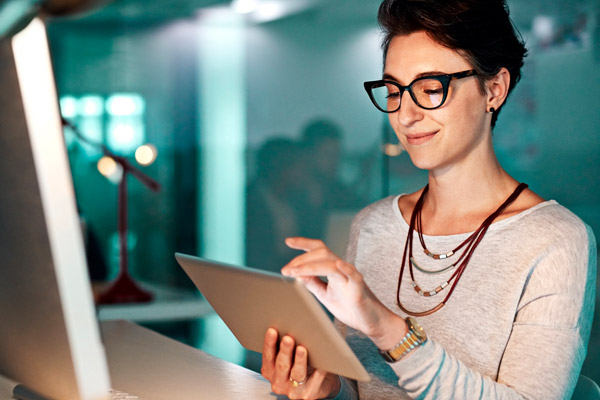 January 5, 2018 | Purdue Global
|
Updated March 16, 2021
The need for health care professionals has soared in recent years, and you've no doubt heard of the many benefits to a career in the health care field. But if you're still not sure, here are five great reasons to earn a online degree in health care:
1. Health care spending is on the rise.
The financial consulting giant Deloitte predicts that global health care spending is expected to rise 5% from 2019 to 2023. Global health care spending accounted for 10.2% of gross domestic product (GDP) in 2018 and is expected to continue at that level through 2023. Factors encouraging health care spending include population growth, increased economic power, and the growing presence of public health care systems.
Total health care spending was $7.8 trillion in 2017, according to the most recent data available from the World Health Organization.

2. Health care is expected to generate more jobs than any other industry.
According to the U.S. Bureau of Labor Statistics, an estimated 2.4 million new health care jobs will be created by 2029. Jobs in health care are projected to grow 15% from 2019 to 2029, much faster than the average for all occupations. *
3. Health care is grabbing a bigger piece of the economic pie.
By 2027, the health care industry could make up nearly 20% of the U.S. economy, according to data from the Centers for Medicare & Medicaid Services. That's up from 17.8% in 2015.

4. Health care is dynamic and stimulating.
Change is constant in health care, and that means there's little chance to get bored. Improvements are constantly being made, research conducted, and new discoveries unearthed—it's an exciting industry to be part of.

5. This is an opportunity to make a difference in the world.
Everybody wants to leave their mark on the world, and health care is a true opportunity to make a difference in people's lives. You can help care for people and help them live healthier, better lives. It's important work and deeply satisfying.