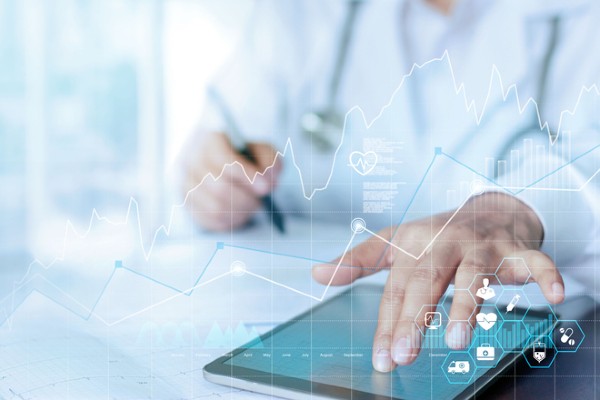 October 8, 2020 | Zeynep Behjet, MD, MHI, MEd
A global focus on quality care spurred the health care industry's rapid evolution and greater reliance on technological advancements. The accelerated growth in technology generated a massive amount of data that needs to be stored, managed, and analyzed. The security and the meaningful use of the data assets are regulated heavily by government and quasi-government agencies. Amid all these changes, two career paths emerged to ensure leveraging the big data strategically: health informatics (HI) and health information management (HIM).
If you are someone who enjoys working with technology and data, you will be attracted to one of the two career paths. However, while HI and HIM may overlap in some areas such as training, use of technology, and data in the health care field, they are two distinct disciplines. Each profession has specific responsibilities and work settings. Knowing the difference between the two careers will help you choose the right path for you.
What Is Health Informatics?
Health informatics is where technology, science, and health care meet. The American Medical Informatics Association (AMIA) defines health informatics as "the science of how to use data, information, and knowledge to improve human health and the delivery of health care services." Informatics drives the most used information systems in health care, such as electronic health records.
Informatics professionals work to innovate and create new ways of using the information to improve care quality at a lower cost. Some job responsibilities include:
Designing and developing health information systems
Evaluating the safety and efficiency of existing information systems
Evaluating and analyzing the effect of information technology on clinical outcomes
Forecasting and designing emerging technologies
Ensuring all the regulatory requirements are met
Researching bioinformatics, image informatics (e.g., neuroinformatics), clinical informatics, public health informatics, and translational bioinformatics (TBI)
Which Is the Right Degree for a Career in Health Informatics?
Most health informatics careers require advanced knowledge and skills and a minimum of a master's degree in health informatics. HI professionals have jobs in areas such as:
Hospitals
Medical groups and clinics
Health insurance organizations
Research facilities
Policy organizations
Medical research laboratories
Data analytics companies
Hardware and software vendors
Health information technology suppliers
Consulting organizations
What Is Health Information Management?
The American Health Information Management Association (AHIMA) defines health information management (HIM) as "the practice of acquiring, analyzing, and protecting digital and traditional medical information vital to providing quality patient care." It is an interdisciplinary field that combines business, science, and information technology.
HIM professionals are mainly responsible for the accumulation, storage, and accuracy of patient data. An HIM professional is also responsible for managing medical records processes related to billing, patient privacy, data governance, and regulatory compliance. Some of the job responsibilities include:
Enhancing data quality contained in the medical record
Coding health information for reimbursement and research
Processing health data for billing and reporting purposes
Ensuring patient and organizational data meets regulatory compliance
Complying with all relevant standards regarding health information
Protecting the privacy and security of patient health information
Which Degree Will I Need for a Career in Health Information Management?
Careers in health information management require a minimum of a bachelor's degree in health information management. A master's degree in health information management is preferred for higher-level jobs. HIM professionals have jobs in many areas of health care, including:
Insurance companies
Hospitals
Home health care agencies
Medical groups and clinics
Long-term care units
Research facilities
Policy organizations
Health Informatics vs. Health Information Management: Which Is Right for You?
If you enjoy working directly with patient data and seeing its impact on the quality of care, then a career in health information management may be the right path for you. If you like to be behind the scenes developing new tools to improve the quality of care, then a career in health informatics may be more suitable for you.
Earn an HI or HIM Degree Online With Purdue Global
Part of the respected Purdue University system, Purdue Global offers more than 175 online college degree and certificate programs, including:
To learn more about how to meet your career goals with an online degree from Purdue Global, request more information today.
---
Your Path to Success Begins Here
Learn more about online programs at Purdue Global and download our program guide.
Request Information