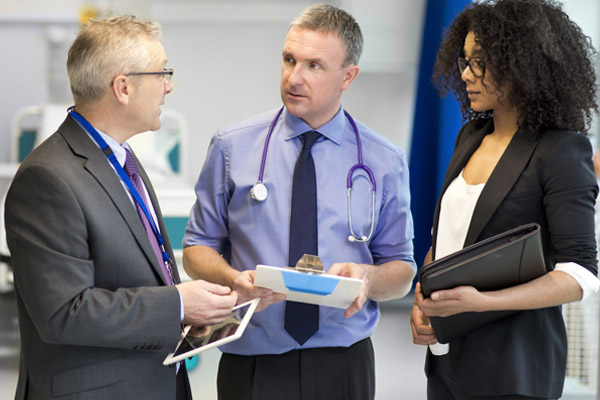 June 15, 2018 | Purdue University Global
|
Updated December 23, 2020
Changes in health care happen with each administration, each economic upturn or downturn, and with the demographics of the nation. Here are five health care industry trends to watch if you're in the field or considering a health care career:
1. Health Care Reform
While today's reform debates are mostly rooted in President Obama's Affordable Care Act (ACA) and the subsequent efforts to change it, health care reform has long been a goal of administrations on both sides of the aisle. A brief history on the evolution of health care reform includes:
President Franklin Roosevelt tried and failed to get universal health care passed during his presidency.
President Harry Truman proposed universal health care in 1945, but it failed to pass Congress.
President Lyndon Johnson created Medicaid and Medicare in 1965.
President Nixon proposed universal health care in 1974; presidential candidate Jimmy Carter did the same on the campaign trail.
President Bill Clinton completed a universal health care plan, but it never became law.
Health care reform, in general, will continue to shape the field. As a current or future professional in a health care field, you should expect change.
2. Changes in Where and How Care Is Delivered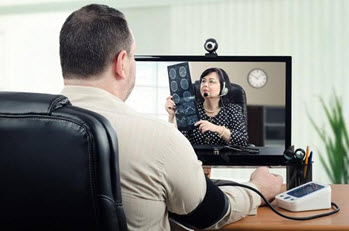 The development of ever-more sophisticated medicine and technology has helped fight chronic disease, made it possible to save people with injuries that previously were fatal, and improved our ability to prolong life. To accommodate such demand, health care is increasingly moving outside of the doctor's office and hospital walls and into the outpatient community, home settings, and telehealth platforms.
The influx of new patients after the passage of the ACA has been a factor in this change. Nearly 20 million patients were newly insured through the ACA, according to the National Center for Health Statistics.
As a result, community health clinics, advanced nurse practitioners, and technology-based mobile health platforms are becoming more common. For example:
Drugstores, grocery stores, and big-box stores offer alternatives to urgent care centers or emergency rooms with small, in-house clinics where patients can be seen quickly and receive medical advice, vaccinations, and prescriptions for common ailments.
Certain apps can help you check your symptoms and connect with a doctor online who consults with you virtually.
Overall, the objective is to provide health care to the consumer while lowering costs.
3. Increasing Prevalence of Chronic Health Conditions
Despite increased knowledge, technology, and access to health care, Americans are not as healthy as we used to be.
Every year since 1999, the National Center for Health Statistics (NCHS) conducts a study of Americans called the U.S. National Health and Nutrition Examination Survey. According to a 2017 fact sheet published by the NCHS:
Hypertension continues to be a public health challenge in this country
Almost 40% of U.S. adults were obese in 2015 and 2016
A quarter of U.S adults had high cholesterol in the same period
These factors increase the risk for heart disease, diabetes, stroke, arthritis, and certain cancers, the NCHS reports. Experts agree that the causes of our declining health are related to a variety of factors including poor eating habits, genetics, lack of physical activity (partly due to television, smartphones, tablets, and computers), poor sleep habits, and the inability to afford healthy food.
The health care community can expect to see increasing numbers of patients developing and living with type 2 diabetes, high blood pressure, heart disease, cancer, and arthritis.
4. The Aging of the U.S. Population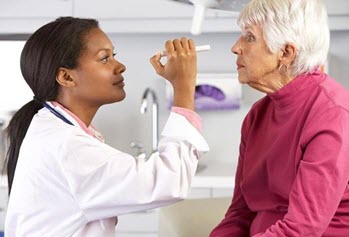 The Bureau of Labor Statistics projects health care occupations will grow 15% from 2019 to 2029, much faster than average for all occupations. One of the main reasons for this is the aging of the baby boomers (Americans born between 1946 and 1964).
The Pew Research Center expects millennials to overtake baby boomers in 2019 as the largest living population group, but at its peak in 1999, the baby boom was nearly 79 million strong, dominating society in terms of numbers, buying power, and trends. When they were in their 30s, boomers changed parenting trends; in their 40s and 50s, they changed workplace trends; now in their 60s and 70s, they are influencing retirement and health care trends.
This increase in the number of older people is expected to have significant impact on health care financing and delivery as well as exacerbate shortages in eldercare and nursing. "Right now the health care industry is decidedly not adequately prepared," writes Joel Landau, co-founder of The Allure Group, a company that works to save and rehabilitate failing nursing homes, for CNBC. "According to The New York Times, 'we already lack sufficient numbers of geriatricians and other professionals—nurses, social workers, pharmacists, aides—trained to care for the elderly, and the shortage is projected to increase.'"
5. The Aging of the Nursing Population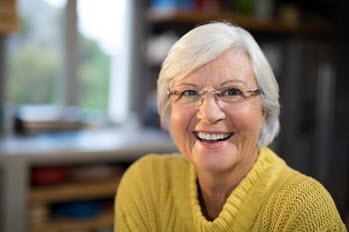 Nurses in the baby boomer generation are retiring in large numbers. The 2017 AMN Healthcare Survey of Registered Nurses found:
27% of nurses plan to retire in less than 1 year.
73% of baby boom-age nurses who plan to retire say they will do so by 2020.
Making the problem worse is a shortage of nursing school faculty, according to the American Association of Colleges of Nursing. Nursing schools lack the number of faculty needed to meet rising demand (the American Nurses Association estimates that by 2022, 3.4 million nurses will be needed).
Will You Join the Health Care Industry?
If you are considering a future in the health care industry, explore Purdue University Global. We are a public university that enables you to pursue a degree online while continuing to work and meet other life obligations. Learn more about our online nursing programs or our online health care and health sciences programs.
Your Path to Success Begins Here
---
Learn more about online programs at Purdue Global and download our program guide.
Request Information
Your Path to Success Begins Here
---
Learn more about online programs at Purdue Global and download our program guide.
Request Information