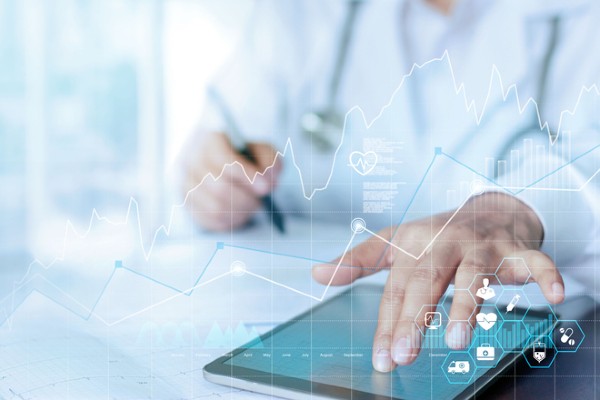 July 11, 2022 | Sandra Masten, DHSc, RHIA, BCSC, LPN
Having begun working in the health care industry in the early 1980s, I have had the opportunity to see tremendous change. One notable change was the transition from paper medical records to electronic health records.
Working initially as a nurse, one of my primary objectives was to assure complete and timely documentation of patient medical records. After moving into the health information management field, that same objective was still important, but my responsibilities expanded to include all things health data, including data analytics. Imagine my excitement the first time I was able to run a report and not have to tally and analyze the data by hand.
The management of health data has been continually evolving, even before the founding of the American Health Information Management Association (AHIMA) in 1928. Fast forward to 2022, in which health care technology continues to grow daily. The development of new technologies has created a robust amount of health data that needs to be managed. That's where health informatics comes in.
What Are the Characteristics of Quality Health Data?
In the "Essentials of Nursing Informatics," Virginia K. Saba and Kathleen McCormick define health care informatics as "the integration of health care sciences, computer science, information science, and cognitive science to assist in the management of health care information." There are many similarities between health information management (HIM) and health informatics (HI), but a key distinction is that HIM focuses on the storage and retrieval of health data, whereas HI focuses on how this data can be used to improve health care outcomes.
There are 10 data quality characteristics that AHIMA recommends HIM professionals look for when managing the quality of clinical documentation:
Accuracy
Accessibility
Comprehensiveness
Consistency
Currency
Definition
Granularity
Precision
Relevancy
Timeliness
To ensure that these characteristics are being met, health informatics must be integrated with health information management. For example, when a physician is ordering a medication, it is important that the medication will not create an adverse effect from a possible drug interaction. With the help of health informatics, a tool within the electronic health record can alert the physician of potential adverse effects prior to submitting this order to the pharmacy.. This scenario meets the data quality characteristics of data accuracy and timeliness.
How Does Artificial Intelligence Affect Health Records?
Another area where we see the blending of HIM and HI is with artificial intelligence.
Clinical documentation improvement (CDI) refers to the process of making sure that medical records accurately and definitively reflect the patient's diagnosis, treatment, and medical procedures. When I joined the HIM profession in the mid-1980s, many health care insurance companies were beginning to use Diagnostic Related Groups (DRGs) to categorize hospitalization costs. This type of categorization required more specific documentation from physicians. Something as simple as adding "due to blood loss" to a patient file could impact the reimbursement of a patient with a secondary diagnosis of anemia.
Just when clinicians were learning documentation best practices for DRG assignments, the medical coding classification system changed from ICD-9-CM to ICD-10-CM, increasing the medical codes by 70,000+ and expanding the need for CDI programs.
Enter computer-assisted physician documentation, or CAPD. As explained by ICD10 monitor, CAPD is a type of artificial intelligence designed to search a patient's medical record for clinical indicators which may need clarification. In the event that additional information is needed, a query is sent to the physician, similar to how medical coders would traditionally contact a physician for documentation clarification.
CAPD is able to review a large volume of data very quickly and can pose the query to the physician at the point of documentation The use of CAPD allows medical coders to spend more time on complicated medical coding assignments, as opposed to sending queries to physicians. Physicians benefit from improved time utilization, and the medical coder benefits from improved quality metrics and accurate reimbursement for health care organizations.
Take an Active Role in the Management of Health Data
These are just two examples of how health information management and health informatics work together to improve the quality of patient care, manage health data, and reduce the burden on health care professionals. It is an exciting time to be working in health care, and health sciences students should know that opportunities for managing and creating health data tools are wide open. Ultimately, it take a partnership of different health care disciplines to provide the quality of care that each patient deserves.
Purdue Global offers a Bachelor of Science in Health Information Management and a Master of Health Information Management. If you are leaning toward the technology side of health data management, you may be interested in pursuing a Master of Health Informatics degree.
To learn more about our education opportunities in the health sciences field, reach out to an Advisor today.