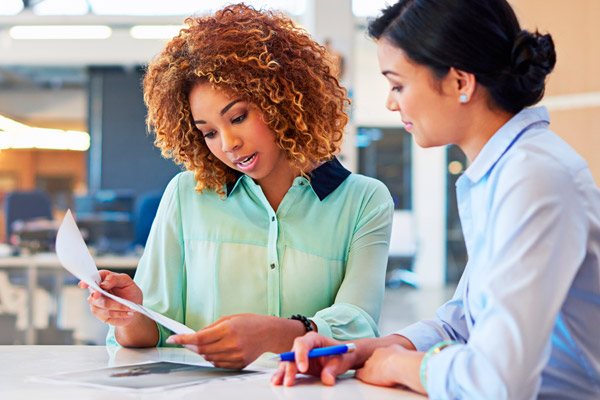 June 12, 2018 | Purdue University Global
Health care is experiencing unprecedented growth. According to the Bureau of Labor Statistics (BLS), health care jobs are expected to grow 18% between 2016 and 2026—more than any other industry. This article will review how the industry is evolving, where the new occupations are, and what education and skills will be needed to fill them
Strong Outlook for Health Care and Nursing Jobs Over Next Decade
With population changes, technical advances, growing health needs, and insurance reform, it's an exciting time to be in health care. A confluence of factors will contribute to an almost inevitable growth in the field:
Here's a look at several areas showing promising opportunities as a result of these factors, along with the education, skills, or background required to enter or advance in them.
Medical Assisting Faces Talent Shortage in Face of Spiking Demand
Medical assistant jobs are expected to grow 29% between 2016 and 2026, according to the BLS, which is much faster than average. This holds true across health care settings including group practices, clinics, hospitals, and other types of health care facilities. Medical assistants are needed to complete both administrative and clinical duties.
To enter the field, most people will need to earn a medical assistant certificate. While the education requirements vary from state to state, employers may prefer to hire assistants who have completed a medical assisting program. In a state like Maine, students can prepare for the Certified Medical Assistant (CMA) examination and other related industry certifications as part of their certificate program.
Nursing Remains One of the Most High-growth Occupations
The BLS predicts that nursing will be one of the fastest growing career areas from 2016 to 2026 and the growth spans most health care settings including hospitals, health clinics, doctor's offices, residential care facilities, and ambulatory care settings.
The demand for nurse practitioners is expected to increase 31%, the BLS reports. Advanced practice registered nurses (APRNs) are needed to provide both preventive and primary care increasingly with confluence of a shortage of doctors and aging populace.
Furthermore, it's not just the population of patients that's aging—the nursing workforce itself is getting older. In fact, the BLS predicts an exodus of nurses from the workforce as they retire at the precise time when demand for nurses is rising.
For existing registered nurses (RNs) considering how to expand their skill set or take advantage of this opportunity, there are various paths:
Earn a bachelor's: RNs with a bachelor's degree in nursing may have better job prospects, and for current RNs looking to advance their careers, a bachelor's degree in nursing, such as an RN-to-BSN, is considered a standard requirement.
Specialize in gerontology: Nurse practitioners specializing in geriatric care should continue to be in high demand as there will be more elderly people who will be living longer.
Teach nursing: The increased demand for nurses will bring with it an increased need for nursing instructors. The BLS predicts 14% job growth among health educators in general from 2016 to 2026. A Nurse Educator Certificate or master's degree in nursing could help you prepare to translate your nursing experience into a teaching career.
Pursue executive roles: Professional nurses may want to consider managerial or leadership roles in nursing. A Doctor of Nursing Practice (DNP) and an Executive Leader Graduate Certificate are two programs that support this career path.
Management Jobs in Health Care Expected to Increase
For health care workers already working in the industry, the question is how to continue evolving your skills and experience to enhance your career outlook. Advancing into management is a pathway to consider, as employment of medical and health services managers is expected to grow 20% between 2016 and 2026—much faster than average.
There are several ways to pursue a leadership career. Most medical and health services managers have at least a bachelor's degree before entering the field; however, master's degrees are common and sometimes preferred by employers. Degrees to consider:
Addictions and Behavioral Health Counselors are Needed to Meet Demand
Employment of substance abuse and behavioral disorder counselors is projected to grow 23% from 2016 to 2026, much faster than average. A 2016 study by the Substance Abuse and Mental Health Services Administration (SAMHSA) reported that 3.6 million adults received substance use treatment during that year.
Prepare to work in Addictions: The National Survey on Drug Use and Health publishes an annual survey on substance use and mental health indicators. In 2016, an estimated 28.6 million people age 12 and older used some sort of illegal drug, including marijuana, cocaine, heroin, and opioids. Education programs in addictions include:
Prepare to work in Applied Behavior Analysis (ABA): Programs to help you advance in a field helping people and families with behavior disorders include:
Licensing and education requirements vary from state to state; it's important to look for an accredited education provider that is approved by National Association for Alcoholism and Drug Abuse Counselors (NAADAC) and approved by the Behavior Analyst Certification Board®, Inc. (BACB®).
Jobs Surge Greater in Certain Health Care Settings and States
Where you are located and what type of health setting you work in will also dictate your level of job growth.
Example: Maine Sees High Demand for Health Care Workers
The career opportunities in health care are even greater in certain locations across the United States. For example, health care and social assistance jobs are fourth in terms of statewide growth in Maine, according to Maine.gov's Center for Workforce Research and Information. Jobs in health care-related fields have grown 91% since 1990, employing more than 105,000 Maine residents. And the demand for health care workers in Maine is expected to continue to increase, according to Center for Workforce Research.
Many Jobs Will Be in Health Practitioner Offices and Hospitals
Physician's offices: Physician's offices: Between 2014 and 2024, jobs in offices of health practitioners across the United States are projected to grow by 25%, reports the Center for Health Workforce Studies. Types of occupations commonly employed in these settings include the following (though the job level and ways to get there will vary, we've included a link to education programs related to that career path.)
Hospitals: By 2024 it is expected that more than one third of all health care jobs will be in hospitals—more than any other setting. Occupations in hospitals include the following:
Technology Drives Opportunity; Creates New Specialties
Within health care, this means new opportunities, as medical and technological advances—for example, telemedicine/telehealth, wearable health tracking devices, centralized medical software, and improved medical analysis—alter the industry. With that comes a heightened need for health care professionals who possess the knowledge, skills, and education to use and incorporate the latest technologies.
The field of health care IT is growing and changing rapidly, even more so because the Health Information Technology for Economic and Clinical Health Act in 2009 placed a greater emphasis on electronic medical records and electronic health records. Entirely new technology-driven specialties have emerged, such as health informatics, health information management, information security, and records management.
A Blend of Technical and Soft Skills Proves a Winning Combination
While technology is revolutionizing the industry, it won't replace the need for qualified health services professionals. A shifting labor market means automation is taking over more routine and manual tasks, placing a greater demand on jobs that humans excel at and are required for, including non-routine interpersonal and analytical jobs. Because health care-related jobs often require personal interaction, they are more difficult to outsource or replace with automation.
This means developing your soft skills is more important than ever. While workers will need the education, training, related licensing, and experience to deliver health services, employers say it's not only about technical or clinical experience. You also need good people skills and the ability to be patient, caring, and compassionate. To maximize career outcomes, look for health care education programs that include an emphasis on the following areas:
Communication
Team building
Diversity
Ethics and professionalism
Leadership
Explore opportunities in health care and health sciences at Purdue University Global.