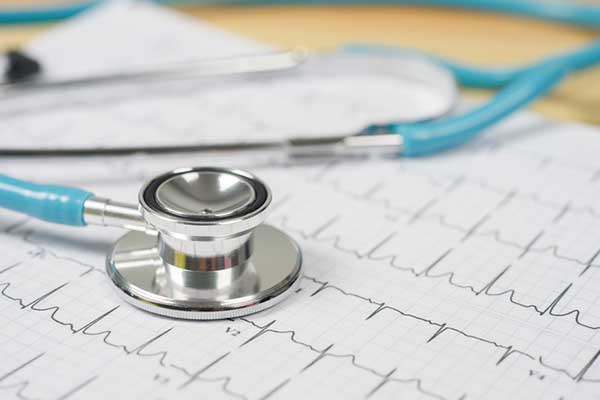 October 12, 2017 | Purdue University Global
Shaylah Gordon has more than her degree on her mind—she has the whole world at her feet, and she is ready to use her new skills for the betterment of a country in need.

Nursing school graduate Shaylah Gordon, who attended Purdue Global in Maine, has always had a passion for caring for people in need. Upon completion of her bachelor's degree in March, she got to do just that.
Gordon traveled from May 17 to May 31, 2017 on a medical mission trip to Senegal in Africa with Partners for World Health (PWH), a nonprofit organization dedicated to improving the quality of health care and health education in underserved countries. In Senegal, Gordon worked alongside local medical professionals to serve women who work in the fish industry, educate pregnant women about the potential risks and complications of pregnancy, conduct community-wide screenings for hypertension and diabetes, and provide health care services in a remote village.
Purdue Global spoke to Gordon in the spring before her trip. "I have wanted to go on a medical mission trip for as long as I can remember," she said. "I have always loved caring for people and traveling; a mission trip gives me an opportunity to do two of the things that I love the most! Going on a mission with PWH is even more special for me. I have had the opportunity to work alongside this organization during my schooling and I am inspired by the work that they do. I also admire the fact that PWH promises the people that they help that they will return and help them again in the future."
Gordon expressed enthusiasm for her work with PWH before her trip, saying, "Choosing a favorite part about working with PWH is difficult. It is such an incredible organization and I truly am inspired by the work that they do. If I had to choose one thing, it would have to be that they look at the big picture. They are committed to reducing medical waste, improving the quality of health care in underserved countries, and educating our local community about global health care issues. Working with them allows me to give back and help improve health care in ways that are important to me." She added, "I am beyond thankful for this opportunity and I am overwhelmed by the support that I have received from my Purdue Global family. I hope to help make this dream a reality for many Purdue Global students in the future."
Two days after her return to the United States, Shaylah Gordon spoke with Chelsea Tibbetts, campus operations administrator, Purdue Global, Maine, about what she experienced and learned in her mission trip to Senegal.
"One of the things we did was help implement a new project for Partners for World Health called Project 10,000. The hope is to educate 10,000 women in Africa, with a goal to decrease infant mortality rates in Third World countries," Gordon said, adding, "We also provided primary health care services. We had some clinics running where nurses and students would work with patients, and provide primary health care. Patients would come in with their aches and pains, different sores, etc. We provided personal hygiene items, medications, antibiotics, vitamins... wound care was a big one. We worked in several hospitals in cities, but we also worked in a remote area village."
Asked about how Purdue Global prepared her for this experience, Gordon replied, "Purdue Global is the reason I know about Partners for World Health. They got me volunteering with PWH through the NU 452: Community-Based Nursing Care class. Without them, I wouldn't have known and I probably wouldn't have had this opportunity. In addition to that, Purdue Global gave me such a well-rounded experience. I had clinical rotations in such a variety of places. It really made me feel more prepared, where I feel like if I had a more traditional route, I wouldn't have had quite as much preparation as I did coming through Purdue Global. That was really helpful for me."
"We can definitely tell that Shaylah loves to do what she does," said Tibbetts. "All of us at Purdue Global, Maine, wish Shaylah the best as she embarks into this exciting field. We thank Shayla for sharing her story with us from start to finish. We can't wait to see what she accomplishes next."
Gordon said she is excited to begin her nursing career and would love to go on another mission trip again someday.