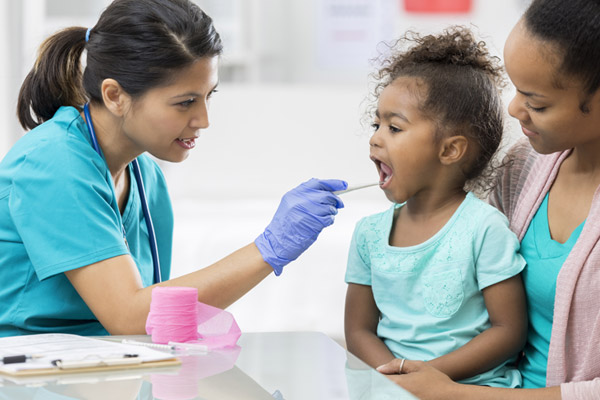 February 11, 2022 | Purdue Global
Despite recommendations from the U.S. Centers for Disease Control and Prevention that schools have one full-time nurse for every 750 students, many schools are going without. Additionally, less than 40% of schools reportedly have a full-time nurse on staff, while about 35% have a part-time nurse, and 25% do not have a nurse on staff at all, according to the National Association of School Nurses.
This shortfall can leave students at risk of not receiving proper health care when they need it. For example, the University of Washington's Center for Education Data & Research in Seattle found that the student-to-nurse ratio during the 2019–2020 school year in Washington was on average one nurse for every 1,173 students.
A decision to become a school nurse can be a beneficial one for nursing students. See below to learn more about school nurse requirements, duties, and job responsibilities.
The Rewards and Challenges of Being a School Nurse
The field offers several advantages along with some significant challenges.
Rewards of Being a School Nurse
You get to participate in programs that aim to improve community health.
You are helping to satisfy the high demand for school nurses.
Your work schedule mimics that of the school calendar, so you have holiday and summer breaks.
You're given an opportunity to make a real difference in the lives of students and their families.
>> Read 10 Reasons to Become a Nurse
Realities of Being a School Nurse
Due to the shortage of school nurses, you may feel:
Overburdened by the lack of help and available resources at some schools
Unable to focus on the long-term health goals of students with chronic conditions
Ill-equipped to help students who need help with sudden illness
It's important to weigh the pros and cons when making a decision to become a school nurse.
What Are Some School Nurse Responsibilities?
According to the National Association of School Nurses' (NASN) position statement, "The Role of the 21st Century School Nurse," school nurses support students through assessment, intervention, and follow-up. Some of these responsibilities range far beyond simply monitoring the health of students. For example, prevention is also a key component of caring for school students.
"The school nurse addresses the physical, mental, emotional, and social health needs of students and supports their achievement in the learning process," the organization says on its site.
Big-Picture Responsibilities of a School Nurse
Some of the top-level responsibilities of a school nurse, according to the NASN, include:
Advocating for each student to encourage self-empowerment, problem solving, effective communication, and collaboration with others
Developing school safety plans to address bullying, school violence, and emergency situations
Exercising leadership for health services at schools
Integrating ethical decision-making into practice
Protecting student and family autonomy, dignity, privacy, and other rights
Providing health education that promotes physical and mental health
Nurses also have a vital role in connecting students and their families with social resources such as health care services, shelter, food, financial services, and more. They also inform families about Medicaid and state health insurance programs for children and low-income families.
Day-to-Day Responsibilities of a School Nurse
Each day, school nurses may have specific duties to perform, including:
Administering medications to students
Detecting health problems in early stages through regular screenings
Developing health plans for students with chronic illnesses and disabilities
Educating students and staff on healthy habits, such as proper nutrition and hygiene
Ensuring school environment is safe for children and school staff
Keeping track of students' vaccination records
Monitoring compliance with national and local health laws
Providing basic health care to students in case of injury or acute illness
Updating students' medical history
Writing referrals for pediatricians and other health specialists
School nurses may also need to help students with severe allergies or provide assistance to those with dyslexia or autism. School nurses are key in planning for services for these special needs students.
What Are the Requirements to Become a School Nurse?
According to the NASN, to become a school nurse, you should*:
Certification is voluntary but recommended. According to National Board for Certification of School Nurses, to become certified as a school nurse, you must:
COVID-19, Telehealth, and the Future of School Nursing
The role of the school nurse has expanded along with the pandemic. This includes screening for COVID-19 symptoms, performing contact tracing duties, and recommending COVID-19 tests for sick students.
Administering routine childhood vaccines has also been a duty for school nurses, making them well-positioned to give COVID-19 vaccines to children and staff as needed.
>> Read How to Become a Contact Tracer and Help Stop the Spread of COVID-19
Partly because of COVID-19, and partly to help allocate resources better, technology is changing the future of school nursing. For example:
Communication between school nurses, students, and their parents has been opened up by the internet.
Teleclinics can be operated out of school to provide services to the students.
Telehealth and telecounseling services can be provided to students who are home due to the pandemic or another reason.
Videoconferencing enables school nurses to teach health education to students at home.
>> Read Telemedicine, Nursing, and the Future of Health Care
Purdue Global Can Help You Become a School Nurse
Purdue Global offers a wide variety of nursing programs that can set you on the path to become a school nurse.† Learn more about Purdue Global's online nursing degree programs and reach out for more information.