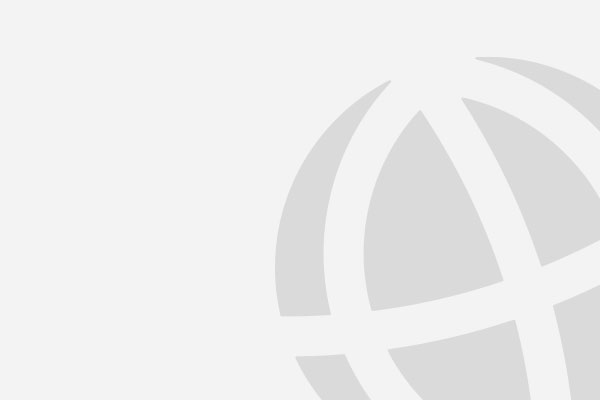 May 6, 2015 | Purdue University Global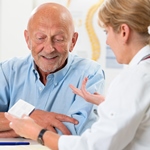 March 23, 2015 marked the fifth anniversary of United States President Barack Obama signing the Affordable Care Act (ACA) into law, providing Americans with better access to health insurance than ever before. Since that date, more than 16 million people have become insured under the ACA, according to an update published by the White House, and as a result, the health care profession has been greatly impacted.
With this increase of new patients, physicians are having trouble keeping up with the demand. Because these exchange plans often have lower reimbursement rates, some doctors limit how many new patients they accept with these policies, which is legally at the doctor's discretion. However, many physician practices are hiring nurse practitioners to help with the increased workload, and to aid in building an economically sustainable practice.* As a result, the physicians can accept more patients covered by the health care exchanges under the ACA.
This demand is creating more opportunities for nurses, particularly nurse practitioners, which are registered nurses who hold a master's or doctoral degree and have advanced training in their practice area. These may include family nurse practitioners or adult gerontology nurse practitioners, for example.
According to the U.S. Bureau of Labor Statistics, employment of nurse practitioners is expected to grow 31% between 2016 and 2026, much faster than the average for all occupations.† Becoming a nurse practitioner can provide a flexible schedule and numerous career opportunities.
Because the new ACA law centers on changing the U.S. health system to focus on primary and preventative care, nurses and nurse practitioners are becoming increasingly valuable. From 2009 to 2015, the Obama administration supported the training of 600 new nurse practitioners and nurse midwives under the ACA, and has funded nurse-managed health clinics nationwide. These clinics are often managed solely by advanced practice nurses.
Throughout the country, patients with primary care needs, such as routine physicals and health promotion, as well as disease risk reduction activities, will be seen by nurse practitioners. RNs will likely see a push toward advancing their education to meet this need.
Additionally, in 2004, the American Association of Colleges of Nursing (AACN) endorsed a position statement that would require all nurse practitioners to obtain a Doctor of Nursing Practice (DNP) degree by 2015. The DNP allows nurse practitioners to advance to the highest level of nursing practice, focusing on incorporation of best evidence into practice, leadership and advocacy, quality improvement, and policy development. To date, few states have adopted the "DNP by 2015" mandate; however, this requirement may become more common in the future.
In response to the ACA, the Institute of Medicine released the 2010 report "The Future of Nursing: Leading Change, Advancing Health," which called for doubling the number of DNPs by 2020, citing the ACA's sweeping changes and extreme demand for nurses in new leadership roles. According to the report, the ACA would require nurses to "practice to the full extent of their education and training," requiring higher levels of education. Nurse practitioners with their DNP will be needed to become "full partners" with physicians and other medical professionals to redesign the U.S. health care system, while also focusing on improved health data collection and organization for policy development and workforce planning.
In an October 28, 2014, press release, AACN President Eileen T. Breslin commented on the progress of the initiative, based on a study by the RAND Corporation, a nonprofit global policy think tank, saying, "The RAND study showcases widespread support for the DNP while pointing the way toward future action. AACN is pleased to see growth in the number of schools with the practice doctorate and will continue to work with stakeholders as we move toward the desired state of full adoption of the DNP by schools offering advanced nursing practice degrees."
In addition to an exceptional career outlook and salary expectations, becoming a nurse practitioner may have other benefits under the ACA. Certain programs, such as the National Health Service Corps (NHSC) and the Nursing Education Loan Repayment Program offer nursing students options for funding and repayment of their educations. As the demand for DNPs increases, it is likely the American Nursing Association will also increase grant opportunities to encourage more nurses to obtain their advanced degree.
While the Affordable Care Act has provided unprecedented benefits for millions of Americans, the advantages for health care professionals, particularly nurses, could grow considerably.
Nurse practitioners, as well as nurses aiming to advance their degrees and practice, will be tasked with increased responsibilities, and with that, increased opportunities. As career advancement becomes conceivable for many, education and funding offerings will also expand, such as the many nursing degree paths within Purdue Global, including the recent development of the DNP program.
And if you are considering pursuing a nursing degree, we invite you to find out more about Purdue Global's School of Nursing and explore our undergraduate and graduate degree offerings.

It is important to note that the nursing profession is a career path with expected growth and our nursing degrees are designed to strengthen your knowledge and prepare our students to advance their nursing careers. But Purdue Global cannot guarantee employment or career advancement. Several factors specific to a student's or alumni's backgrounds and actions, as well as economic and job conditions, affect employment. Also, keep in mind that national long-term projections covered in articles may not reflect local and/or short-term economic or job conditions, and do not guarantee actual job growth.
Your Path to Success Begins Here
---
Learn more about online programs at Purdue Global and download our program guide.
Request Information
Your Path to Success Begins Here
---
Learn more about online programs at Purdue Global and download our program guide.
Request Information