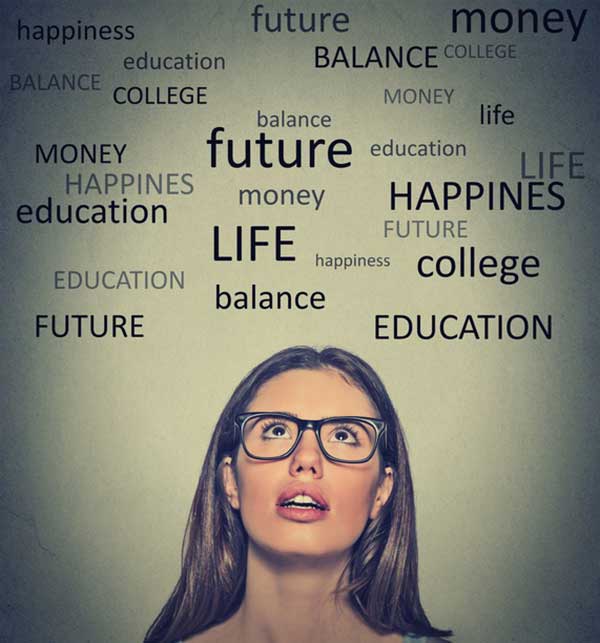 May 31, 2018 | Purdue University Global
If you're thinking about going back to school as a means to change careers or advance in your current one, this thought has likely crossed your mind: "Where will I find the time for college, a job, my family, and a life?" The answers lie in planning and organization. You can create a balance that helps you maintain a healthy life and positive relationships while working and going to school. The following steps can help you plan for a healthy and happy school-work-life balance.
Consider an Online Program
Earning a degree online offers the convenience of studying from practically anywhere at times that make sense with your schedule. Ask your employer if you may work on coursework during your lunch break. Wake up an hour earlier each day to focus that time on assignments. With a little time management, you can complete your studies without missing the important things happening at the office and home.
Build a School Support Network
Going back to school while working full-time is a big decision. Before you register for classes, have a serious conversation with your family, mentor, friends, and manager. Ensure you have a support network that can help you through this next phase of your professional journey. An employer who understands your goals may help you arrange a flexible work schedule. Your partner, extended family, or close friends can pitch in to help you with housework, children, and other obligations when you are studying.
Schedule Time Off for Studying
Don't be a hero when it comes to managing course requirements, work, and personal obligations. As soon as you get your course syllabus, evaluate how much time you will need to prepare for important exams or assignments. Schedule time away from work so you can study.
Manage Your Time Wisely
Every minute counts. Do you usually sleep in on the weekend? Give up that luxury and use the time for classes. Enjoy binge-watching the latest new series on Netflix? Do a half binge instead; the show will still be there next week. Spend some of that time getting coursework done. Remember the goal you're working toward—a promising future and greater opportunity. Once you've attained your goal, you will be able to take more time for other activities.
Minimize Distractions in Your Home Environment
The flexibility of online learning allows you to be at home with your family rather than commuting and sitting in a classroom. Nonetheless, you are still going to college even if you aren't physically "going" anywhere. Make a space for yourself where you can concentrate. Ensure your family understands that your study space is sacred. You need a place without distractions, so you can focus and learn.
Also, remember that minimizing distractions isn't just about preparing the right space for your studies. You also need to ensure you've limited all desktop and mobile distractions. Close social media platforms and messenger apps. Don't check your texts or email until you've finished studying.
Access Your Online Classroom Regularly
When you take an online class, you may be tempted to take it a little easy. Maybe you don't log in to your classroom very often. If you let too much time lapse between checking in to the student portal, your next log in may leave you feeling overwhelmed. By checking in regularly, you'll be less likely to miss an assignment.
Don't Wait Until the Last Minute
You've got a busy life, and it's going to be even busier when you start working toward a degree. Don't let other things get in the way of your education. If you don't prioritize school, you will end up waiting until the last minute. If you manage your time well, you will be able to manage professional and personal concerns that may arise. By planning ahead, you have time to work with your instructor should unexpected emergencies occur.
Balancing Life, Work, and School Is Possible
Do you have concerns about school-work-life balance? Request more information today, and learn how an online program with Purdue Global can help you get ahead.
Your Path to Success Begins Here
---
Learn more about online programs at Purdue Global and download our program guide.
Request Information
Your Path to Success Begins Here
---
Learn more about online programs at Purdue Global and download our program guide.
Request Information