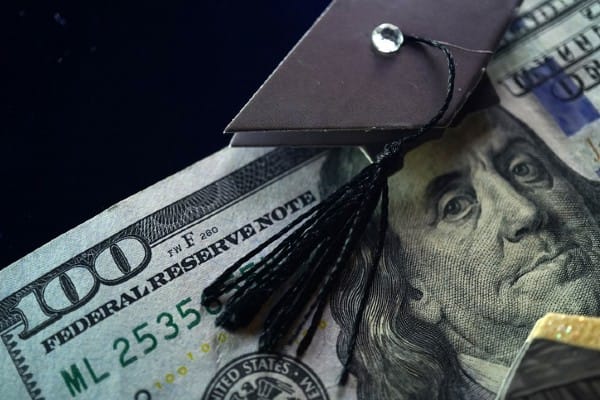 April 26, 2018 | Purdue Global
|
Updated October 12, 2021
Hundreds of organizations—government-run agencies, nonprofit organizations, private corporations, and civic groups—offer scholarships to deserving students. Scholarships are available to students based on a variety of factors including academic achievement, extracurricular activities, focus on a specific major, ethnicity, religious affiliations, and more.
If you want to know how to get scholarships for college, we've made your research a little easier. Here are nine places to search for college scholarships.
1. Perform a Simple Internet Search
This suggestion may be the most obvious, but it can also be the most overwhelming. Before you start typing in keywords on your favorite search engine, think about types of scholarships that may be available to you. Use your major or concentration as a search term.
2. Visit the U.S. Department of Labor's Scholarship Finder Tool
The U.S. Department of Labor offers an online Scholarship Finder that helps students find scholarships, fellowships, and grants. On the site, you can search and browse by award name, amount, and deadline. To help tailor your research to find the best scholarship for you, the scholarship finder allows you to search by specific filters, including:
Where you will study
What level of study (bachelor's degree, graduate degree, etc.) you are looking for
Which affiliations and memberships apply to you
What your gender is
3. Check With Your State's Department of Education
Contact your state's department of education to learn more about scholarships administered by your state's board of education.
4. Inquire With Your Religious Organization
Many religious organizations offer scholarships for college students. Some of these programs may require your area of study to be religious studies. Talk with your local church, temple, or mosque, and check with your religious organization's governing body.
5. Find Scholarship Programs Offered by Local Groups and Businesses
Discovering local scholarships may take a bit more research, but it can be worth the effort. Many of these scholarships will appear in online searches or scholarship tools, but some local awards may not. Contact local school guidance counselors, community and cultural centers, chapters of larger organizations, and local businesses to ask about scholarships in your area.
6. Look Into Employer-Based Scholarship Programs
Already have a job? Before you hit the textbooks, hit the employee handbook. Search through the benefits that your company has made available to you. Some companies offer tuition reimbursement while others offer scholarships. You can also contact your HR department for more information.
7. Find Out About Volunteerism-Related Scholarships
If you are involved in any volunteer organizations, look into what they offer members in the way of scholarships. If your favorite organization doesn't offer its own scholarship, search the internet to find scholarships for volunteering and community service.
8. Tap Into Professional Organizations and Labor Unions
Some professional organizations and labor unions offer members and their families the opportunity to apply for scholarships. See what is available via this route; you may be surprised.
9. Check These Sites
Other Ways to Help Pay for College
You can continue your education by getting resourceful and looking for one or more scholarship programs that can help cover the cost of your education.
While scholarships are a great way to help fund your college education, there are other options that can help you afford college. For those who meet eligibility requirements, options can include federal and state grants, low-interest need-based loans, work-study programs, and other forms of financial aid.
Veterans, military service members, and military spouses may also qualify for military tuition assistance. Contact your school to find out whether you are eligible for tuition reductions and federal financial aid.
Learn More About Financial Aid at Purdue Global
At Purdue Global, our Financial Aid Office can help you discover ways to save on college tuition and guide you through the financial aid process.*
Contact us today to learn more about how we can help you understand your options and find the right program for your future.
---
---
Your Path to Success Begins Here
Learn more about online programs at Purdue Global and download our program guide.
Request Information