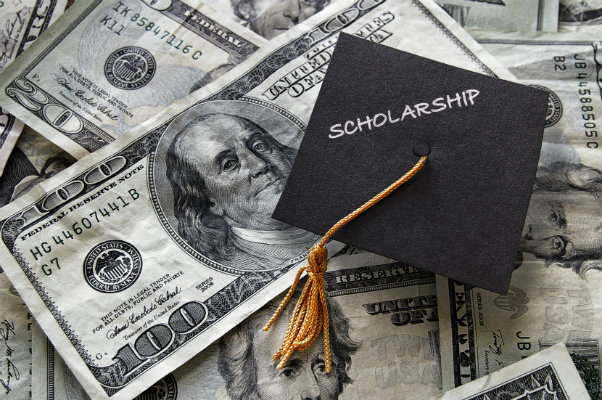 December 19, 2018 | Purdue Global
If you want to go to college, you don't necessarily have to pay for it all by yourself. Many college scholarships are currently available, CNBC reports, for everything from excellent grades and sports to exemplary participation in extracurriculars to how tall you are.
These 10 tips can help make your college scholarship search more successful.
1. Use Search Tools and Scholarship Sites
Start your scholarship search online, where you can put in keywords that relate to your experience and background and receive personalized results. Some top sites include.
Scholarships.com, which features more than 3.7 million college scholarships and grants
Fastweb, a database of more than 1.5 million scholarships, which get matched to qualified candidates
Federal Student Aid, part of the U.S. Department of Education
CollegeScholarships.com, which enables students to find scholarships based on grade, state, and more.
You can create profiles on these sites and check back regularly to see new matches.
2. Include Letters of Recommendation
Many scholarships require one or two letters of recommendation in order for you to be considered. The good news is you can use a few letters for multiple scholarship applications. Ask mentor types (such as teachers or managers at work), whom you have a good relationship with, to write you a letter and then provide them with:
A broad idea of what you want highlighted
Two or three specific points they should touch on—perhaps an outstanding achievement or something that relates to the scholarships you're applying for
Your current resume, so they can research what you've accomplished and include testimonials accordingly
If the scholarship directions don't request a direct reference to the scholarship, you may be able to curate a few general letters that will work for a variety of applications.
3. Apply for Scholarships With Lower Award Amounts
Full-tuition scholarships paying tens of thousands of dollars are attractive, but they're also likely to get many applicants. In your scholarship search, check out niche options with lower award amounts. There's no limit to how many scholarships you can apply for, so winning several of these can add up to a substantial amount.
4. Stay Organized With Spreadsheets and Calendar Reminders
Remembering due dates and requirements can be difficult. Use a spreadsheet to organize:
The scholarships you want to apply for
The requirements and deadlines for each one
Whether you've turned in all the required materials for each scholarship
Use calendar reminders and check on your sheet daily to stay ahead of deadlines.
5. Beware of Scams
Not every website claiming to offer scholarships is legitimate, and many request money just to proceed in the process. The Federal Trade Commission warns people to watch for the following red flags:
Scholarship applications asking for processing fees
Scholarship sites requiring a membership fee
Scholarship sites offering "money back guarantees"
A message that you've qualified for a scholarship, but to get it you must pay a fee
Any scholarship site that requires a fee to join or a fee per scholarship you apply for is a giant warning sign. Scholarships are generally completely free to apply for and require no fees in the process. Use the free sites recommended in this article to find scholarships. Before starting the application process, read through the terms to make sure no fees are required.
6. Read and Follow Instructions
While letters of recommendation may be more general, the other materials you submit for each scholarship, such as a personal essay, should be tailored to each application. Reading and following instructions correctly is a sign that you can succeed in school, but you might miss some basic cues by rushing through applications.
Submit every single material that is required for the application. Fill out all forms completely and submit unique answers to questions. If you miss an application component, you could be automatically disqualified.
7. Put Passion Into Your Essay
Scholarship essay judges might have to read hundreds or more essays when considering candidates. Make yours stand out by writing unique essays for each scholarship. While the content can be similar, you'll want to grab the judge's attention by clearly and quickly stating why you're an ideal candidate for this specific scholarship. Essays that seem like they've been used over and over again will not stand out.
Using the essay prompt, think about why you're a great candidate for the scholarship. Before you write your essay, craft an outline. Make sure the outline addresses the essay requirements for that scholarship. Use your own voice but don't be informal—no offensive language or slang.
It's helpful to have another person review your essay. Ask a friend or loved one whose opinion you trust to proofread and provide feedback on your essays.
8. Pay Attention to Your Online Presence
Your online presence matters to employers, and it can affect your candidacy as a scholarship recipient, too. Get in the habit of keeping personal information private by setting your social media profiles to private and cleaning up your online reputation:
Start with social media. Review your posts and delete or hide ones that may be considered offensive. Remove yourself from tags in other people's posts or comments you don't want to be in. If there are questionable photos of yourself on other people's profiles, ask your friends to remove them.
Google your name and check out the results. If any sites or blogs mention you in an unflattering or false way, contact the webmaster to request a correction or removal. Set up a Google Alert for your name to monitor new content.
Before you post anything on social media or comment on forums or sites where your name is used, ask yourself, "Would I be OK with my scholarship judges seeing this?" If not, refrain from posting.
9. Stick to the Word Count Limits
Word count limits are a detail in scholarship applications that can be an indicator of whether you can follow directions. In some online applications, you simply won't be able to type any more if you've reached the maximum word count. Use a word processor to write out essays and answers to questions, as this enables you to check word counts.
10. Proofread
A quick scan of a college scholarship application can bring spelling and grammar errors to light. With tons of applications to wade through, a scholarship judge may simply put an application that has errors in it in the "no" pile. Don't let that happen to you.
Turn on your digital spell checker.
Use a free grammar checker tool like Grammarly.
As mentioned earlier, ask someone else to review anything you're going to turn in.
Consider paying a proofreader to review several applications; paying someone $100 for a couple hours of proofreading could be a meaningful step toward receiving thousands of dollars in scholarship awards.
Learn More About Purdue Global
As you're looking for scholarships for college, consider the flexibility of an online education and Purdue Global. We offer more than 180 convenient online programs for working adults who want to advance their careers and grow their opportunities with education.
Learn more about financial aid opportunities for Purdue Global or request more information today.