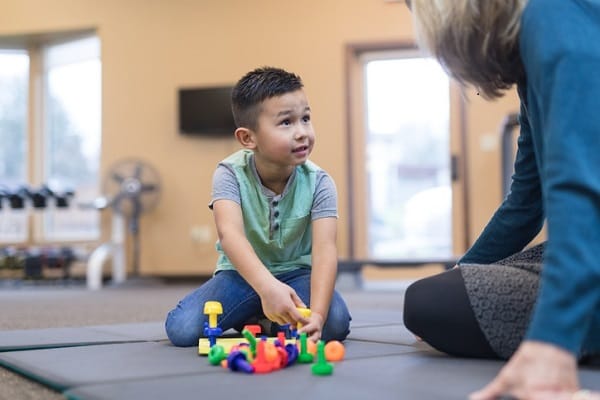 August 15, 2022 | Purdue Global
The Board Certified Behavior Analyst (BCBA) and Board Certified Assistant Behavior Analyst (BCaBA) certifications are intended to help protect vulnerable populations. Certification by the Behavior Analyst Certification Board (BACB) is voluntary and, in addition to licensure, mandated in 34 states. Behavior analyst professionals electing certification agree to adhere to a code of ethics, certain practice requirements, and disciplinary measures.
Demand for analysts with BCBA or BCaBA certification has significantly increased every year between 2010 and 2021, according to the BACB. Nationwide, demand for BCBA holders was up 38% in 2021 over the previous year and up 7% for BCaBA holders.
While the latter percentage may seem small compared to that of BCBA holders, demand for BCaBA certification holders increased 64,382% over the previous 12 years, while demand for BCBA certification increased by a smaller, but still impressive, 5,852%.
While BCBAs and BCaBAs perform many similar tasks, they differ in how long it takes to get certified and what you can do with each certification.
BCBA vs. BCaBA: What's the Difference?
A BCBA is a master's-level certification that allows you to practice without supervision, while a BCaBA is a bachelor's-level certification that requires ongoing supervision under a BCBA.
Many times, people obtain their BCaBA first and obtain their BCBA certification once they further their education and get some practice in the field. As a BCaBA, you are able to conduct assessments, analyze data, help create interventions, and supervise registered behavior technicians (RBTS) in the field. The two certifications also require different time commitments; BCBA certification requires 2,000 hours of supervised fieldwork, while BCaBA certification requirements include 1,300 supervised fieldwork hours under a BCBA.
How Long Does It Take for BCBA or BCaBA Certification?
According to the BACB:
Someone sitting for the BCBA exam must have a master's degree in any setting, 315 hours of applied behavior analysis (ABA) coursework, and 2,000 supervised fieldwork hours.
For a BCaBA, students must have a bachelor's degree, 225 hours of ABA coursework, and 1,300 supervised fieldwork hours.
Some students may choose to pursue supervised fieldwork hours while they're in school. Once students finish their degree program, they will need to finish any remaining fieldwork hours before sitting for the exam.
If you want to shorten the path toward earning your BCBA, you may consider enrolling in an accelerated master's in psychology program after completing your bachelor's degree. Purdue Global's Master of Science in Psychology degree program is verified by the Association for Behavior Analysis International to meet the coursework requirements of becoming a BCBA.
Selecting a BCBA or BCaBA Program
For BACB certification, candidates must complete a verified course sequence or qualified program prior to performing required fieldwork or sitting for the certification exams. The BACB recommends asking yourself these questions when you're deciding on programs for your coursework:
Focus: Does a program's focus align with your career goals? Is it led by instructors with interests similar to yours?
Size: Does a program's size (number of students) fit your learning style?
Structure: Does a program's delivery method (online, hybrid, onsite) align with your learning style?
Faculty: Look at a program's student-to-faculty ratio. A lower student-to-faculty ratio typically means that faculty can spend more time providing individualized feedback to students.
Institution pass rates: Does the training help prepare you to pass the BCBA and BCaBA exams.
What Can You Do with These Certifications?
Behavior analyst job descriptions typically involve working with individuals with disabilities such as autism. They observe the relationships between behaviors and environments, and they work with their clients to develop or modify new behaviors. As a behavior analyst, you may work in a clinical practice, a public school, or even at a corporate office specializing in organizational behavior management.
Increasingly, different types of behavior analyst jobs are opening up. For example, the FBI hires BA professionals for its three behavioral analysis units. Duties may include looking into the psychological aspects behind terrorist acts and crimes in which adults and children are victims.
Other ABA paths you might pursue include:
Brain injury patient skill development
Behavior gerontology
Behavioral sport psychology
Substance use disorders
Behavior analysis in environmental sustainability
A BCaBA or BCBA certification is required for many behavior analyst jobs, as it shows employers and clients that you have the knowledge and skills necessary to provide behavior analytic services.
>> Read: Beyond Autism: The Diversification of Applied Behavior Analysis Interventions
Launch a Career in Applied Behavior Analysis with Purdue Global
Behavior analysts work to improve lives one person at a time. There are several higher education options available for those looking to become a behavior analyst:
The psychology programs at Purdue Global are online and tailored to meet the needs of busy working adults. Learn more about the above programs by requesting more information today.
---
---
Your Path to Success Begins Here
Learn more about online programs at Purdue Global and download our program guide.
Request Information