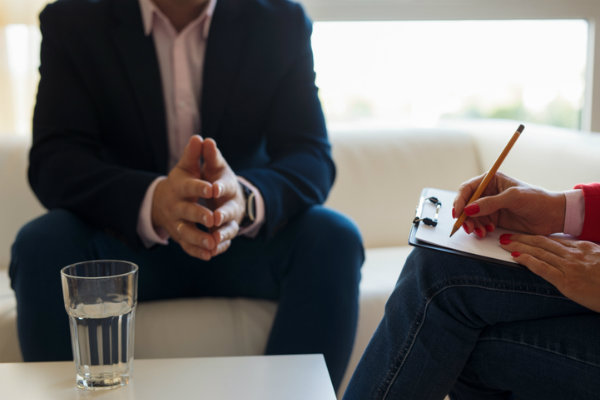 March 4, 2020 | Nelly A. Dixon, EdD, BCBA, LBA
The field of Applied Behavior Analysis (ABA) is most widely known for its application and effective treatment for individuals with autism spectrum disorder (ASD). While ABA's use for individuals with autism and other developmental disabilities continues to make up the most widely implemented areas of practice, according to a 2016 Job Task Analysis survey conducted by the Behavior Analyst Certification Board (BACB), the field of behavior analysis is facing a significant increase in its application to a diverse set of subspecialty areas, as presented by the BACB.
The following list provides an overview of some areas of specialty that are increasing in popularity while still a little less acknowledged as an area of opportunity for practice.
1. Organizational Behavior Management (OBM)
This subspecialty applies behavior analytic principles to enhance the performance of employees, increase job safety, and promote work satisfaction. Practitioners in OBM can work to foster behavioral change across organizations in almost any industry by conducting an analysis of an entire organizational system, identifying large-impact areas of improvement, and outlining plans for managing positive changes in performance and employee behavior.
The OBM Network further describes areas of OBM application.
2. Health, Sport, & Fitness (HSF)
The application of behavior analysis to support health, wellness, and nutrition is currently a hot topic. ABA practitioners in this subspecialty may use the scientific principles of behavior change as a life coach, nutritional coach, fitness trainer, or other professional that promotes improvements in one's personal health and fitness goals.
Additional resources for this ABA subspecialty area can be found on the HSF Special Interest Group page, as supported by the Association for Behavior Analysis International (ABAI).
3. Clinical Behavior Analysis
Mental health problems, such as depression, anxiety, substance use, or other interfering mental disorders, can be treated using behavior analysis using a more contextual approach of understanding how one's thoughts and feelings can influence their actions. Applications such as Acceptance and Commitment Therapy (ACT) and other third wave behavioral therapies, such as Dialectical Behavior Therapy (DBT) and Functional Analytic Psychotherapy (FAP), are demonstrating effective and evidence-based treatments across a wide domain of clinical phenomenon.
4. Behavioral Gerontology
This subspecialty applies the principles of behavior analysis to support sustained quality of life for aging populations. Challenges presented by individuals experiencing dementia or Alzheimer's, physical or mental health concerns, and decreased independence can benefit from the development and implementation of effective behavioral interventions across a variety of settings, including nursing homes, adult day care facilities, assisted living facilities, and individual residences (Trahan, Kahng, Fisher, & Hausman, 2011).
5. Environmental Sustainability
Another hot topic in the news as it pertains to climate change, pollution, and adopting personal sustainable practices can be addressed by the implementation of behavior analytic strategies from a variety of perspectives (individual, community, organizational, governmental, etc.). This area of practice provides opportunities for behavior analysts to work with policy makers, politicians, and environmental experts to affect sustainability and conservation efforts to improve environmental practices from a societal level.
Expanding a Career in Applied Behavior Analysis
Of course, the preceding list is not inclusive of all of the opportunities that the field of applied behavior analysis has to offer. One look at the ABAI listing of Special Interest Groups can provide a deeper dive into the possibilities for practice. This list is a great springboard for networking and finding other qualified behavior analysts who can guide you in the right direction with information, mentorship, and supervision options.
Individuals who may be interested in an area of subspecialty must understand that, prior to gaining experience in any of these specialty areas, they should first complete a Verified Course Sequence in applied behavior analysis in order to meet the undergraduate- or graduate-level educational requirements to sit for the Board Certified Assistant Behavior Analyst (BCaBA) exam or Board Certified Behavior Analyst (BCBA) exam.
Purdue Global offers several degrees that have course sequences verified by the Association for Behavior Analysis International (ABAI)*:
Once a strong foundation in applied behavior analysis is obtained, specialization in particular areas of interest should be met with a plan of action to develop levels of competency by obtaining mentorship, attending professional development opportunities, completing additional training programs, and obtaining proper supervision within the subspecialty area of practice.
Launch a Career in ABA
The field of applied behavior analysis is brimming with potential for the competent and ethical practitioner. From A–Z, autism to zoology, ABA provides scientific, evidence-based treatment toward the development of effective behavior change, as well as the opportunity for an exciting and enriching professional career.
Learn more about the online psychology degree and certificate programs that can help you start or further a career in applied behavior analysis.† Or, request more information today.