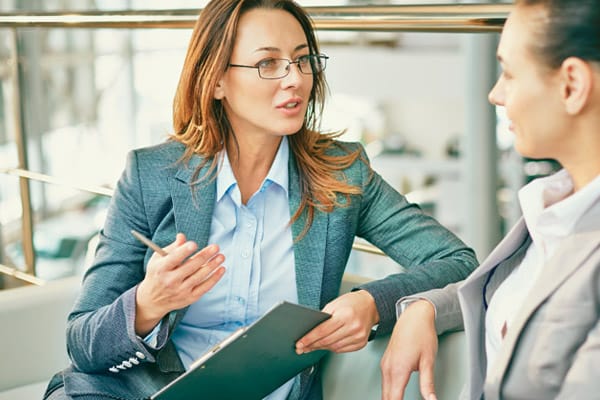 June 16, 2016 | Kerri Milyko, PhD, BCBA-D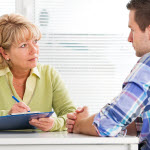 Many professionals in applied behavior analysis (ABA) provide services to individuals with autism, as the use of ABA methods is widely recognized as an effective method of treating behavior disorders (most specifically children with autism).
Yet, there are so many other areas of behavior analysis that fly under the radar because insurance companies do not fund them. These include ABA in education, ABA in organizations (business and schools), as well as combining other specializations with ABA.
One potential post-master's job for a Board Certified Behavior Analyst® (BCBA)*, is serving as an independent consultant for a large corporation providing services to children with autism. BCBAs may supervise registered behavior technicians (RBT) or direct-care therapists, deliver "in-chair" services to individuals with autism, and engage in some staff training.
Skills are mostly dictated by insurance; insurance is unlikely to cover academic skills beyond a Kindergarten level. More often than not, BCBAs are also targeting problem behaviors (i.e., behavior reduction).
Skills typically include acquisition of everyday skills such as toileting, self-dressing/grooming, language acquisition, and fundamental academic skills (number/letter identification, matching, same/different, colors/shapes, categories, features, functions, etc.)
BCBAs typically conduct functional behavior assessments (FBA) and design interventions to decrease self-injurious behaviors, aggression, vocal stereotopy, work refusal, property destruction, etc.
The great thing about working for these large agencies is that it can offer the flexibility about which cases to take, and are able to set one's own hours.
Another feature to this job is that BCBAs are likely driving to client's homes. Larger autism agencies rarely have a center-based program and, if so, they likely still have clients they serve in the home. So, BCBAs may find themselves driving to a new spot multiple times a day conducting supervision. This can be great for those who are not keen on the whole "office" type job.
Now, there are some jobs that are beyond the scope of typical ABA master's degree programs that require addition training or education. The area of Precision Teaching (PT), for example, applies ABA techniques to education. Precision teachers utilize the Standard Celeration Chart. Since very few graduate programs spend a lot of time focusing on PT, individuals in this role will likely spend the first 3 months in training (yes, it takes that long to become fluent at these skills for all learners).
The populations which typically work with PT are children with or without diagnoses. Some agencies will focus purely on typical children; some will focus only on children with autism.
BCBAs in this field may work with a team of service providers and family. Similar to traditional ABA agencies, responsibilities can include working directly with the clients, supervising therapists, administering assessments, evaluating progress, creating programs, and conducting parent meetings.
Those interested in PT may have to start hourly and move to a salaried position following training.
Another field of ABA is Organizational Behavior Management (OBM). This area of ABA applies its principles and techniques to business organizations. Like PT, not many master's-level ABA programs can provide adequate training for graduates to jump right into a job without extensive training. Therefore, individuals in these roles may pursue extensive training (similar in length to PT) or have to continue to obtain a PhD that provides training in OBM.
Most likely working with groups versus individuals. A difference with OBM jobs versus traditional ABA and PT jobs is that individuals in this role will mostly be applying ABA techniques and principles at group levels instead of the individual level.
Responsibilities include assessment and training, including creating group contingencies, conducting group assessment, leading group meetings and group trainings, and more.
Other ABA jobs that are popping up more often are school-district BCBAs. In this salaried position, BCBAs work for the school district, which is quite a demanding job. Typically, school districts need more than one BCBA (or a school really needs more than one BCBA), but that is not always the case. Therefore, these BCBAs have a really big workload and are driving to various schools within the district to work with students with problem behavior. Some responsibilities may include:
Writing up FBAs to reduce problem behavior and increase on-task behaviors
Training teachers in the implementation of function-specific interventions
Graphing/analyzing behaviors
Participating in annual individual behavior plan (IEP) meetings with the district, administration, teachers, and parents
BCBAs may also likely participate in writing the IEPs with the special-education director.
Unfortunately, the field of education has yet to notice that BCBAs can participate in the acquisition of academic behaviors (see Precision Teaching), and do not typically invite BCBAs to design interventions for academically deficient students (e.g., response to intervention).
One thing to also consider is that a BCBA certification can be a fantastic and valuable addition to a degree in a separate, yet related field, such as:
Speech pathology-A speech language pathologist (SLP) who is also a BCBA will not only be beautifully trained in the scope/sequence of articulation and language, but will know the techniques to ensure learning is occurring.
Occupational Therapy-This scenario can also be extended to occupational therapists (OT) who are BCBAs.
Industrial/Organizational Psychology-To help pursue an OBM position, rather than earning a PhD, some may opt to pursue a dual diagnosis in industrial and organizational (IO) psychology.
Special Education Teaching-Other BCBAs may consider combining the certification with a teaching certificate. The combinations are vast.
In all of these positions, there can be opportunity for personal growth within the field. As with roles in other fields, the experience acquires can help professionals rise to levels of supervision, training, and directorship. Sometimes, one may have to start at a less-than preferred position and work up to a dream career. Best of luck to those pursuing a rewarding career in behavior analysis!
The views expressed in this article are solely those of the author and do not represent the view of Purdue Global.
Your Path to Success Begins Here
---
Learn more about online programs at Purdue Global and download our program guide.
Request Information
Your Path to Success Begins Here
---
Learn more about online programs at Purdue Global and download our program guide.
Request Information