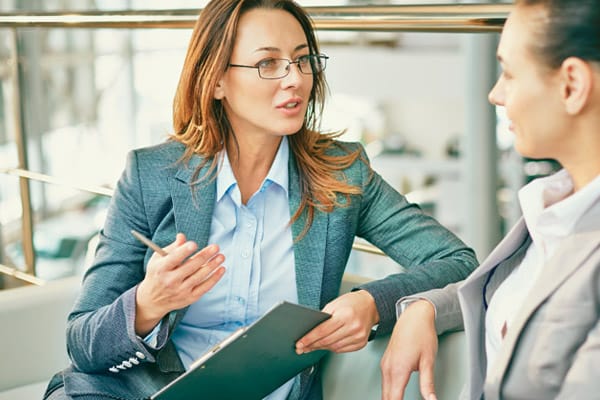 December 20, 2021 | Purdue Global
|
Updated February 23, 2023
Many professionals in applied behavior analysis (ABA) provide services to people with autism spectrum disorder (ASD). That's because the practice of behavior analysis is widely recognized as an effective method of treating behavior disorders, specifically for children with autism. Yet there are many other Board Certified Behavior Analyst (BCBA) jobs available to practitioners.
Read on to learn about career opportunities in the field of ABA, BCBA certification, typical behavior analyst jobs, and what else you can do as a BCBA.
What Can You Do With an Applied Behavior Analysis Degree?
A majority of individuals with a master's degree in applied behavior analysis (ABA) seek BCBA certification.
According to the Behavior Analyst Certification Board (BACB), as of January 2023, there were more than 59,000 board-certified behavior analysts practicing in the United States.
BCBA certification recognizes specific ABA training and qualifies practitioners for a wide range of professional opportunities. BCBA-certified ABA practitioners work with individuals to help improve their quality of life and independence in everyday routines, thereby enabling them to achieve socially significant outcomes.
What Do Behavior Analysts Do?
Behavior analysts help individuals diagnosed with autism acquire skills in communication, safety, social adaptation, and daily living. Typical workplace settings include clinics, schools, long-term care facilities, and in-home services.
While over 72% of board-certified behavior analysts support those with autism spectrum disorders, behavior analysts can also work with individuals with intellectual and developmental disabilities and others from diverse populations. Behavior-analytic services can be applied to numerous societal and individual concerns.
Common behavior analyst responsibilities include:
Conducting assessments
Putting psychological theories and concepts into real-world practice
Identifying the function of challenging behavior
Designing and implementing behavior support plans
Supporting acquisition of socially significant skills through comprehensive treatment planning
Collaborating with parents, teachers, and therapists to promote generalization of behaviors and skills
Integrating legal and ethical standards and guidelines into behavioral support
What Other Behavior Analysis Jobs Are Available?
According to an analysis by the BACB, other BCBA careers include the following:
Behavioral gerontology: This role focuses on helping seniors battle obesity, depression, diabetes, neurocognitive disorders, and other conditions.
Behavioral pediatrics: Up to half of all pediatric medical visits involve behavior issues that may be addressed through behavior-analytic treatment.
Behavioral sport psychology: This position emphasizes the use of behavior analysis concepts and strategies to boost the performance of athletes, teams, and coaches.
Behavioral treatment of substance use disorders: Behavioral approaches here can prevent and treat misuse of legal and illegal drugs and associated psychosocial problems.
Behavior analysis in brain injury rehabilitation: This role focuses on creating programs that aim to improve skills and reduce negative behaviors throughout the care period of patients who have sustained a brain injury.
Behavior analysis in education: This position uses a scientific approach to plan, execute, and assess instruction by studying the interactions between educators and students.
Behavior analysis in environmental sustainability: Analysts work with experts and policymakers to enhance sustainable methods in various environmental fields.
Behavior analysis in health and fitness: In this field, behavior-analytic concepts and principles are used to improve personal wellness and fitness, particularly through diet and exercise adjustments that promote health.
Clinical behavior analysis: Analysts in this field apply conceptual and methodological tools to address issues that have traditionally been classified as mental disorders.
Organizational behavior management: This role focuses on examining and changing the work environment to enhance employee performance and work culture.
Prevention and behavioral intervention of child maltreatment: These professionals conduct interventions by concentrating on improving child health care, home safety, and interactions between parents and children.
Some careers and professional fields may require additional training or state requirements. Make sure to check with your state for more details.
What Does the Future Look Like for Behavior Analysts?
The road ahead for behavior analysts looks promising. According to the BACB, job growth for those with BCBA certification increased by more than 5,800% from 2010 to 2022. The increase from 2020 to 2021 alone was 38%, and it isn't expected to slow down anytime soon.
This outlook reflects the high demand for those pursuing a career in the ABA field. There are many opportunities for behavior analysts to work within organizations large and small as well as on their own.
Become a Board Certified Behavior Analyst
Pursue a future in applied behavior analysis with a program that emphasizes practical application to prepare you with the skills to make a difference helping others. At Purdue Global, students can prepare for BCBA certification with the online Master of Science in Applied Behavior Analysis (ABA).
Find out more about this degree by reaching out today.
---
---
Your Path to Success Begins Here
Learn more about online programs at Purdue Global and download our program guide.
Request Information