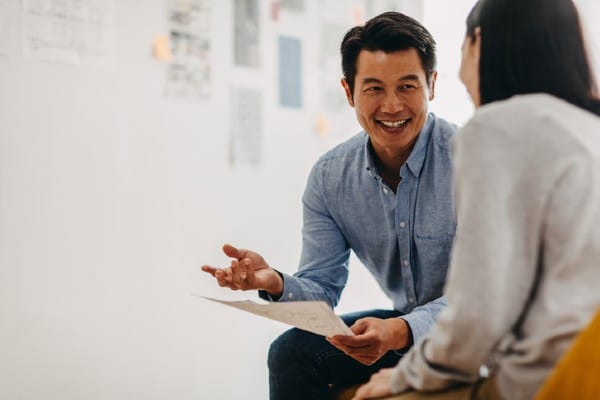 May 12, 2022 | Purdue University Global
The trend of Americans leaving their jobs—also known as "The Great Resignation"—shows no sign of stopping, with the U.S. Bureau of Labor Statistics reporting that 4.5 million workers quit in November 2021 alone. The Society for Human Resource Management attributes this record-breaking change to several factors, including concern over the ongoing pandemic, reaction to new vaccine mandates, and a strengthening market for candidates.
The rate of resignation is highest among mid-career employees, according to the Harvard Business Review. Those in this group are seeking a career change, Harvard says, because of growing leverage for experienced workers, workers finally resigning after delaying because of pandemic uncertainty, and workers reaching a breaking point after months of high workloads, hiring freezes, and other pressures.
In other words, if you're considering a career change, you're not alone.
>>Read More: Six Tips to a Successful Career Change
A key step to making a change is to update your resume. The structure of a career change resume can be different from a resume for someone entering the workforce for the first time or staying within their established industry. Here are 10 how-to tips for writing a resume for a career change, with some observations from Jennifer Katz, director of the Center for Career Advancement at Purdue University Global.
10 Tips for a Career Change Resume
1. Write a Professional Summary
Your first career change resume objective should be to summarize your professional history, which will make clear what you're looking for and why. This would also quickly summarize your skills and experience. Katz says professional summaries are more commonly used than objective statements currently.
The qualifications and skills you include should be relevant to the new career you're seeking—you'll have a chance to expand on these later in your resume. Review job descriptions to find keywords employers use when describing preferred candidates and include them in your resume.
As a career changer, make clear how your former job will help you with this position. The Balance Careers says that, properly done, your objective will "connect the dots for hiring managers."
2. List Transferable Experience
Purdue Global's Center for Career Advancement recommends highlighting transferable skills from your previous experience. Identify areas of strength that align with the employer's requirements and provide examples of ways in which you demonstrated these strengths.
Think creatively about how your current experience can be used in a different context. For example, delivering sales presentations to clients and instructing a class both demonstrate your ability to speak to a group.
Also, don't forget non-professional experience that may benefit you in your new career. Volunteer work and local organizations such as condo boards can be mined for evidence of your experience and skills.
3. Decide on a Preferred Resume Format
Different styles of resumes can highlight different things, such as job experience or applicable skills. Some resume formats include:
Chronological, which lists experience from most recent to oldest
Functional, which focuses on experience and skills
Combination, which mixes the best of the two
"Functional or combination resumes are an option," Katz says, "but employers and ATS (applicant tracking system) software still tend to prefer a chronological resume with dates and job titles."
She advises career changers to continue to highlight relevant and transferable skills and experience in employment history, professional summary, and/or skills sections.
>> Learn More: How to Optimize Your Resume for Applicant Tracking Systems
4. Include Applicable Skills
Highlight the soft and hard skills required for the job that you're seeking.
Hard skills are technical skills related to the job's duties and responsibilities and can be learned. Soft skills are your own unique interpersonal and individual success skills, such as collaboration, empathy, leadership, or time management. Hard skills can be transferable depending on the new job's needs, but soft skills are more likely to be applicable to any work situation.
Structure your skills section to meet the needs of your potential employer. Refer to their own wording in their job description when crafting your response.
>> Read: The Top 6 Soft Skills Employers Want
5. Spotlight Certifications/Courses/Projects
If you have earned a certificate, taken applicable courses, or led projects using skills relevant to the new career, showcase them prominently. Even though you may not have hands-on experience in the new career field you're pursuing, this will show employers you've taken steps to get certified or learn the fundamentals.
Include these certifications and other highlights in your skills section or create a new section to draw attention to them.
6. Update Your Professional Experience
As you showcase the professional experience you've earned since you last updated your resume, highlight transferable, relevant skills with brief bullet points. Change the focus to the skills you've used and accomplishments you've achieved in your career, rather than your job duties.
7. Check Your Education Section
Your college major and minor may be more relevant to your original field, but you may have taken several classes that were not in the same field. If so, include those single courses or certifications as a demonstration of your knowledge of the new field you're pursuing.
Katz says the Purdue Global Center for Career Advancement typically advises against listing past degree programs you may have started but never completed.
"However, we encourage students who are currently active in a Purdue Global program to include that on their resume, along with the month/year they are scheduled to graduate," Katz says.
8. Delete Unnecessary Information
Your resume does not have to exhaustively list every position held, task completed, and program used. The Balance Careers says you should think of your resume as a greatest hits album, with the best highlights that will be relevant to your new field.
As a career changer, some of the information you included on your first resume will not be relevant anymore, such as old internships outside the field, high school awards, and the like.
Katz says professional history should be limited to the most recent 10 years unless experience beyond that speaks directly to your desired position.
>> Read: 10 Things That Should Never Appear on Your Resume
9. Write a Cover Letter
A career-change cover letter won't be much different from a typical cover letter, but it will have one more item that's vital to employers: an explanation of why you're changing careers.
Explain your interest in making this career change, your reasons for doing so, and how you meet the employer's needs. Above all, don't disparage your previous job. You don't want to be seen as someone likely to be discontent again.
>> Learn More: Tips on Writing a Stellar Cover Letter
10. Customize Your Resume and Cover Letter
Each application should illustrate your unique skills and experience that relate to the specific job for which you are applying. Move more applicable skills higher up in your resume as appropriate, and rewrite your cover letter to focus on the needs of each new career opportunity.
More Student Resources Are Available to You
As you begin your move to a new career, Purdue Global's Center for Career Advancement can help identify your skills and give you more tools to use in your search. You can also read articles about careers in our blog.
Ready to take classes that could benefit your new career? Reach out for more information from Purdue Global.