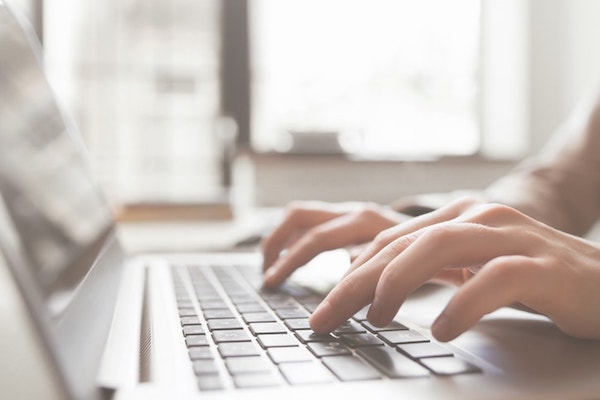 April 2, 2020 | Purdue Global
Whether you're just beginning your first job search or deep in the trenches of your career, one of the most daunting parts of an application process can be crafting a cover letter. According to a 2020 survey by Resume Lab, 83% of human resources professionals said a cover letter is an important part of a hiring decision. In a separate question, 83% of respondents claimed that a great cover letter can secure you an interview even if your resume isn't good enough. This leaves many job applicants wondering how to write a good cover letter.
Why Include a Cover Letter?
Cover letters serve as an introduction to employers in a way that resumes are not, according to Guilene Williams, Director of Career Services at Purdue Global.
"A cover letter is important because it gives the employer additional information about why you are applying for that specific position," Williams said. "It enables you to further discuss your skills and qualifications and gives you the opportunity to address items that do not fit within the confines of your resume."
The cover letter serves as a strong writing sample that also provides additional information and context a resume couldn't supply, such as:
If you're willing to relocate or don't currently live in the same city as the job you're applying to.
If you need to explain employment gaps in a resume due to going back to school, military service, or relocating, as a few examples.
How your skills transfer over from one industry to another if you're making a career change.
What makes a good cover letter? This next section explains.
How to Write a Good Cover Letter
"The most important thing in writing a successful cover letter is to make sure you address the specific skills and experience that the employer puts in the job description," said Jennifer Katz, director of career services at Purdue Global. "Don't use the same blanket cover letter for every position you apply for. Take the time to customize your cover letter so it demonstrates that you have the skills and experience they want for that specific position."
There are some formatting and technical requirements for cover letters, such as using the same headings and fonts as your resume and keeping it short, but Katz said the most important thing is to make sure it's specific to the job you are applying to. In fact, most examples of good cover letters aren't worthwhile, because what works for one person would ring insincere for another applicant.
Williams said another key part of a cover letter is addressing it to a human. It can be tempting to write "To Whom It May Concern," but Williams said that can be a detriment to your application.
"If you do not have the hiring manager's name, do some online research or call to ask for their name," Williams said. "As a last resort, if you do not know who the person is, then you can resort to writing, 'Dear Hiring Manager' or 'Dear Human Resources Manager.'"
Common Cover Letter Mistakes
Just like a resume, a cover letter should be error-free, which means proofread, proofread, proofread. Watch out for mistakes including not changing the name of the company or the person to whom it is addressed from the last letter you wrote.
"Those kinds of things are very stark," Katz said, "and it just shows the employer that the candidate hasn't taken the time to customize it and maybe isn't particularly interested in this exact position."
Should You Include Salary Requirements in Your Cover Letter?
Both Katz and Williams say no. It's best to wait for the employer to bring up salary later in the process.
"Adding a salary to your cover letter is a fast way to eliminate yourself from the selection process," Williams said.
Putting a salary in a cover letter can be off-putting to some employers and also isn't a good format for negotiations. A conversation with a hiring manager allows both the employer and applicant to be flexible with the numbers they put forward.
How to Send a Cover Letter
Now that you've crafted a perfectly tailored cover letter, how should you get it to the hiring manager? First, follow instructions. If an employer has requested a specific file format, be sure to send it that way.
If you're applying through an online portal, Katz suggests following the employer's directions regarding file format, usually either a Microsoft Word document or PDF, to ensure the document can be easily read by an applicant tracking system. If you're sending it directly to a hiring manager, just put your cover letter in the body of the email and attach your resume and any other application materials.
Use Resources at Your Disposal for the Best Cover Letter
Schools like Purdue Global have career services departments designed to help students craft and proofread their cover letters. If you're unsure whether you've caught all the errors or showcased your skills as best you can, consider reaching out to career services.
"Everybody at Purdue Global has a career specialist for their program of study. This is our job," Katz said. "We are happy to review a student's cover letter to make sure they're putting their very best foot forward when they're applying for these positions."
Purdue Global trains students for the careers they want and supports them through education.* If you're interested in learning whether education at Purdue Global is a good fit for you, request more information today.
---
Your Path to Success Begins Here
Learn more about online programs at Purdue Global and download our program guide.
Request Information