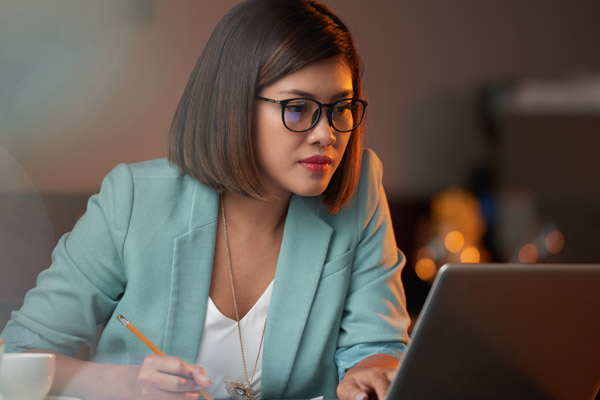 January 23, 2015 | Purdue University Global
January 23, 2015 | Purdue University Global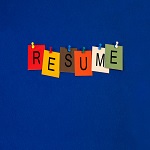 The old saying "You never get a second chance to make a first impression" couldn't be truer when it comes to developing a compelling resume that will help you gain interviews for the jobs you want.

After all, a resume is a paper reflection of you and your academic and professional success. Even if you're just starting out and you don't have a lot of experience—or if you are changing career paths in midlife—you want to present yourself in a positive and confident manner.

However, many people miss out on job interviews simply because they include unnecessary information that works against them.

In order to present the best version of your true self to potential employers, following are 10 things that should never be on your resume:

1. Objective Statement. The objective statement in the beginning of your resume is an outdated and limiting way to present yourself. Any specific information geared toward the position you want and your specific attributes should be included in a tailored cover letter.

2. No pictures please! Unless you are a model or actor, you never want your employer to be swayed in any direction by your physical appearance. Therefore, you should never include a picture of yourself alongside your resume. A resume is meant to be a depiction of your professionalism and skills, not of your physical appearance.

3. Differences and Disabilities. There also is no need to include any mention of race, ethnicity, or any disabilities on your resume. There is no reason why your potential employer should know anything beyond the value you could bring to his or her company.

4. Age and Relationship Status. Any indication of your age, including the year you received your college degree or reached a milestone in your career, should be avoided on your resume. In addition, whether you are married or single and whether you have children could also cause people to form preconceived notions about your performance at work. You need to be careful to appear as your professional self, not the person you are in your home life.

5. Outside Activities and Unprofessional Tidbits. This includes any inappropriate or cutesy email addresses, nicknames, or anything else that will demean your professionalism. Creating new email accounts is quick and cost-free. Your first and last name or initial is a great place to start. Also, anything extraneous, including hobbies, outside interests, favorite music, etc., should be left out. Appropriate interests can be shared when you get an interview.

6. Politics and Religion. These topics should always be left off of your resume. You never know what kind of bias the person reading your resume may have or what their personal beliefs may be. You should appear relatable to whoever views your information because employers want people working for them who will get along with one another. In addition, many hiring managers look for people who have similar backgrounds and interests.

7. Explanation of Unemployment. Leave this discussion for the interview. If you have a longer period of unemployment in your past, format your resume in way to make it less conspicuous. There is no need to explain any periods of unemployment on your resume. Simply list your jobs with the years next to each one, but don't highlight the fact that you were out of work. Another option is to arrange past jobs by relevance to your desired position, thus making the gap less noticeable.

8. Spelling and Grammatical Errors. Maybe this one is obvious, but we all make mistakes! Use spell-check, and read over your draft several times. Have a friend check for possible grammar mistakes. This is an important indication of the effort you put into your resume.

9. Irrelevant Jobs and Jobs 10+ Years Ago. When in doubt, take it out! Your potential employer wants to see what you can add to his or her company. Don't include jobs you had a long time ago and/or positions that didn't build any relevant skills.

10. References. Keep that list of references updated and on hand when an employer asks to see them, but do not include them as an addition to your resume.

A resume that presents your professional accomplishments and success is a great way to get a foot in the door to land your first interview. Follow these tips, and never falsify any information, and you're well on your way to landing that dream job!
Your Path to Success Begins Here
---
Learn More About Online Programs At Purdue Global and Download Our Program Guide
Request Information
Your Path to Success Begins Here
---
Learn More About Online Programs At Purdue Global and Download Our Program Guide
Request Information