Career Moves and Changers
Preparing for a brighter future starts here. Making the decision to change careers can be an exciting and intimidating first step on your path to professional success. Purdue Global offers several degree and certificate programs, as well as resources for students on how to change careers. We hope you'll find beneficial information and the right Purdue Global program to help you.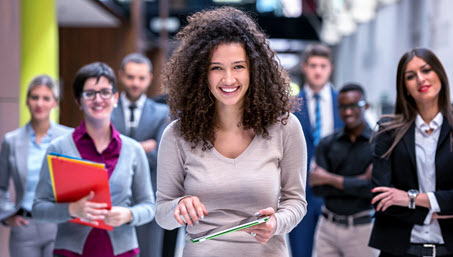 Achieve Your Professional Goals
Purdue Global has a legacy of helping continuing education students of all ages pursue their professional goals. Whether you are just starting out or you are a seasoned professional, explore our career-focused articles and resources for guidance on employment advancement and advice on how to change careers. Topics include:
Career change
Career advancement
Choosing a career
In-depth perspectives on professions
How to pursue something you always wanted to do


Looking for more inspiration to take the next step? You can also read stories from students and alumni who decided to change career paths and how Purdue Global helped them do so.
We hope you use these resources as a way to gain new perspectives, knowledge, and determination to pursue your professional dreams and goals.*
Purdue Global Programs
Purdue Global's online degree and certificate programs offer flexibility to balance your existing personal and professional commitments. There are several options for students who are looking to continue their education, advance in their careers, or explore a new field.
Master's Degree Programs
Master's degrees are typically 2-year programs; choose from Purdue Global's master's degree programs offering advanced training with the flexibility and freedom of online learning.
Explore Master's Degree Programs
Online MBA
Purdue Global's Master of Business Administration (MBA) program can help students pursue leadership positions in competitive business environments. Beyond practical skills, our MBA program is also designed to foster thought leadership, innovation, and corporate social responsibility on a global scale.
Online Nursing School
Given the time required, advancing in your nursing career can be demanding, so learn about attending an online nursing school.
Learn About Our Online Nursing School
Certificate Programs
Earning a certificate from Purdue Global can help you develop relevant career skills without the commitment of a degree program. Typically completed in a year or less, certificate program coursework focuses on specialized skills, professional development, and advanced training.
Can I Afford This?
Here are some of the ways we can help lower the cost of your tuition and help you graduate sooner.