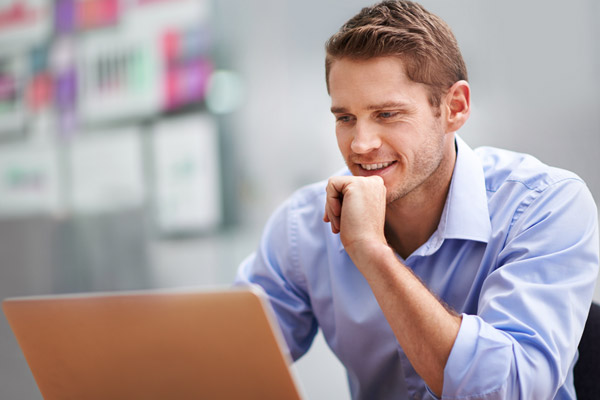 June 28, 2018 | Purdue Global
Not too long ago, it was next to impossible for students to go to college while working a full-time job and meeting family obligations. But online education has changed this; technology allows millions of people to achieve educational goals which they had once considered impossible.
While online learning provides flexibility and convenience, it does require discipline—perhaps even more discipline than on-campus programs. Why? Because it's so easy to let other issues get in the way of logging in and doing the work.
Fortunately, technology is continuously providing tools that students can use to better manage their time and limit distractions. Let's review 17 tech tools that can help online students be more productive.
Embrace Project Management Tools
Instead of trying to manage everything in your head or on a calendar, put on your project manager hat. Meeting your milestones—due dates—will be critical to your success. Take advantage of some of the following tools to help you manage your time wisely (some are specific to coursework; others you can use to organize personal life and college studies together):
Get Rid of Digital Distractions
The next thing to conquer is digital distraction. Don't let temptations waste your time and derail your studies or homework.
Set up a room in your house or find a place where you can focus. Turn off or silence your phone. If you need a little help with focus, these tech-blocking tools may help:
Clear Your Head
Sometimes technology isn't the distraction—maybe you need help clearing your mind. Try these tools designed to help enhance focus.
Upgrade Your Note-Taking
There are two areas to consider when it comes to making note-taking more efficient: taking the notes and the time needed to organize them.
These note-taking apps make your efforts more efficient:
These apps can help keep your notes organized:
Increase Efficiency With Gmail Integrations
Services such as Sortd and Zapier can streamline the steps you take after receiving an email, saving you time and keeping you organized.
Additional Resources From Purdue Global
Purdue Global is dedicated to helping you achieve your goals. We offer several resources for students, including personalized student support, a large student and alumni network, and a comprehensive digital library. Purdue Global is on your side every step of the way.
---
Your Path to Success Begins Here
Learn more about online programs at Purdue Global and download our program guide.
Request Information