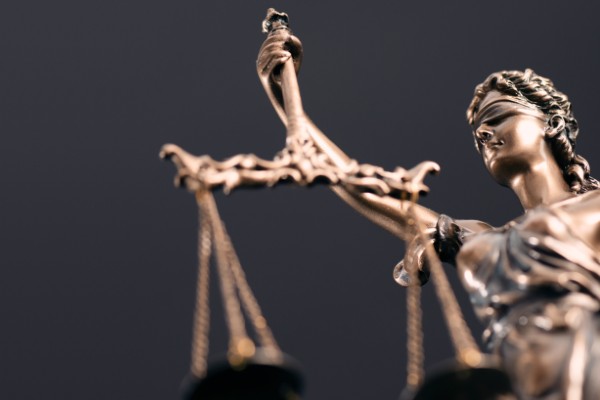 June 17, 2021 | Purdue Global
Demand for legal professionals is growing. According to projections from the U.S. Bureau of Labor Statistics (BLS), employment in legal occupations will grow faster than the average for all occupations from 2019 to 2029.*
As law firms aim to reduce costs and boost efficiency, the roles that support attorneys are influencing the direction of the entire legal industry. We sat down with Jeffrey Gulley, JD, legal studies faculty member at Purdue Global, to discuss three current trends in the legal services industry.
1. Increase in the Numbers of Mediators and Private Mediation Firms
The BLS projects that employment of arbitrators, mediators, and conciliators will grow much faster than the average for all occupations from 2019 to 2029. According to the BLS, this growth is driven by the fact that mediations and arbitrations may be required in certain legal cases and are typically faster and less costly than litigation.
Mediators are neutral third parties who help people resolve their legal disputes. They do not render binding legal decisions; rather, they facilitate discussion and guide the parties toward a mutually acceptable agreement. If the parties can't reach a settlement with the mediator's help, they may choose to pursue other legal avenues to reach an outcome that they think is fair.
"Many states have changed their criteria for who may qualify as a court-approved mediator," Gulley says. "In some states, mediators are no longer required to have a law degree. To be a court-approved mediator in those states, the requirements are usually a bachelor's degree, completion of a specific training program, and passing an exam.
"This is significant because just about every court in the nation has a rule mandating mediation in family law and civil cases. This could give rise to private mediation firms employing individuals who want to work in the legal services industry but do not want to earn a law degree."
Purdue Global offers an online Bachelor of Science in Legal Support and Services degree that may meet the education requirements to become a mediator in your state. In addition to a bachelor's degree and training, your state may also require certification to be a mediator.†‡ Check the education and certification requirements where you live.
>> Read: 8 Non-Lawyer Jobs in the Legal Field
2. The Rise of the Paraprofessional Model
According to the BLS, employment of paralegals and legal assistants will grow much faster than the average for all occupations from 2019 to 2029. Formally trained paralegals with strong computer and database management skills should have the best job prospects.‡
The job responsibilities of a paralegal include:
Filing briefs and appeals with the courts
Drafting legal documents
Researching relevant laws and regulations
Scheduling meetings and depositions
Taking notes during trial
Handling client billing
"States are increasingly allowing paralegals to take over some of the functions an attorney used to have to do," Gulley says. "This trend opens job opportunities for those who want to work in the industry but do not want to earn a law degree."
In addition, this model increases access to justice.
"In our country, we have people every single day who do not have the proper access to our civil or criminal justice systems. Why? They can't afford an attorney," Gulley says. "Perhaps they're charged with a crime, but they don't qualify for a public defender. Or if they're in civil court, there is no such thing as a public defender. So, if you can't get assistance through some type of community legal aid, then you're on your own."
The paraprofessional model enables those who can't afford an attorney access to paralegals and legal assistants for services at a reasonable cost. For example, the Washington State Supreme Court adopted a limited license legal technician career path. These individuals can provide legal services in domestic relations cases, handle clients, and provide limited legal advice to people going through a divorce. Utah, Oregon, California, Arizona, New York, and Nevada also have this model in some degree.
Purdue Global offers three online programs that prepare you to become a paralegal/legal assistant, including:
>> Learn More: What Does a Paralegal Do?
3. Upsurge in Freelance Paralegals
Being a freelancer (also known as an "independent contractor") is increasingly attractive to many workers across many industries, and paralegals are no exception.
"A freelance paralegal's clients are often attorneys and law firms that outsource work to them," Gulley says. "It's another path for those who wish to work in the industry without a law degree, and for those who like the idea of owning their own business as a freelance paralegal, this could be very rewarding.
"In addition, this is a job that can be done virtually, so it appeals to those who want to work remotely as well."
Again, check your state's requirements for what a paralegal can legally do in a freelance-type working arrangement. Gulley says that "In most states, you can do everything an attorney can do except for two things: You cannot give legal advice and you cannot be an advocate for a client in a courtroom."
Earn a Legal Studies Degree or Certificate Online
Purdue Global offers a variety of online legal studies degree and certificate programs that may help you launch or further your legal studies career. Reach out to learn how we can help you get the education you need to meet your career goals.